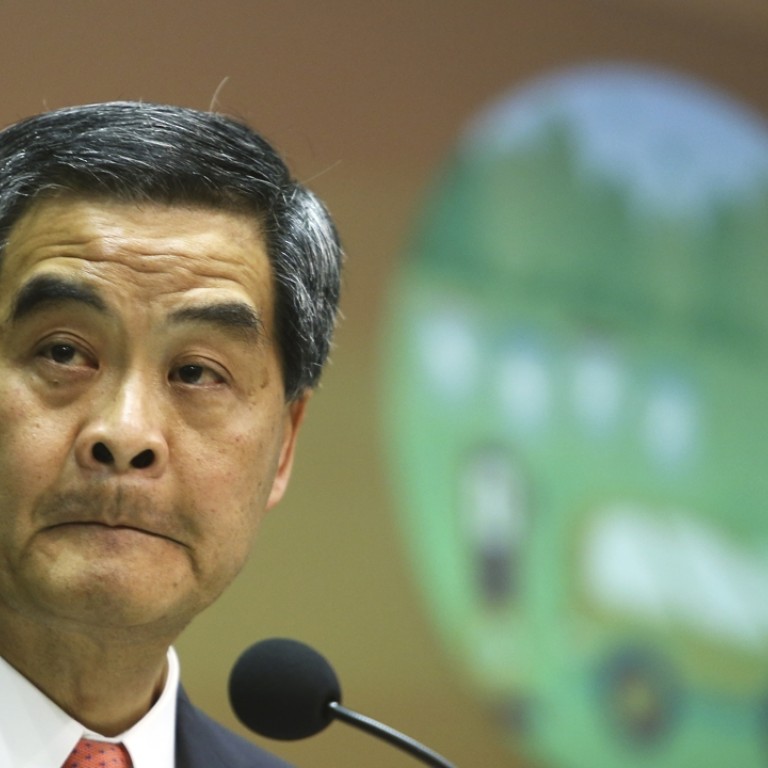 Leung's vision for Hong Kong, of better public toilets and longer green lights at crossings, is decidedly pedestrian
Alice Wu says the chief executive's focus on trivial matters in his policy address, seemingly to avoid further controversy, is a worrying indication of the political dysfunction in Hong Kong
We have to brace for bad times ahead. RBS sounded a warning to investors last week – that 2016 is going to be a "cataclysmic year", telling investors to "sell everything". That's a strong message.
Things seem so cataclysmic for Leung that he simply rode on the "One Belt, One Road" initiative in his address. But that obviously didn't go down well with the public. All its "grandeur" doesn't quite translate into anything tangible yet, and it's not exactly something ordinary people can have a say in. It's a national development strategy, after all. There are growth opportunities to be tapped into and Hong Kong is perfectly positioned to "complement" the national strategies. Our pillar industries will gain as they contribute. This is what we've always been good at.
So it's not that the people are against "One Belt, One Road" or the idea of Hong Kong playing a role in it. And, in a sense, Leung was right – people don't expect the Hong Kong government to just sit on its hands. It's not that Leung failed to spell out "big" ideas to take Hong Kong forward. "One Belt, One Road" is huge, but the vision isn't Leung's. Where he fell short is in offering ideas and a vision of his own.
Governments the world over invest in innovation and technology. The question has never been whether we should, but how we should do it. Setting up a government matching fund to encourage investment in IT, supporting universities and science institutions, and investing in technology start-ups via the Cyberport macro fund are measures that should be welcomed. They're also, arguably, the least our government can do.
While expectations weren't exactly high for the policy address (almost half the people surveyed by the Chinese University Institute of Asia-Pacific Studies last month said they didn't have any expectations), the biggest shocker had to be hearing Leung talk about bus stop seats, better public toilet facilities, and longer times for green lights at pedestrian crossings. Many were angered by the, well, pedestrian nature of those issues.
Leung's vision of Hong Kong's future is perhaps very much of this time and place. Perhaps this city is so stuck, politically, that very little can be done except for giving our public toilets non-slip floors, handles and larger stalls.
While there is little political mileage to be found in them for Leung, the same applies to his staunch opponents, too. There is no political mileage in opposing non-slip floors. It seems Leung is just picking his battles. Fighting over toilets would be far less damaging than, say, fighting over whether university publications were instigating self-reliance and self-determination for Hong Kong.
In our current political environment, perhaps Leung was trying to do the "right" thing with this policy address. With so much rancour, he may be doing us a favour by steering clear of politically sensitive and controversial issues.
Beijing must take note not of the 48 mentions of "One Belt, One Road", but of the new low Hong Kong's political system has hit. We have arrived at an almost complete state of dysfunction where only the most trivial things – traffic lights, toilets and bus stop seats – can be executive-led.
Alice Wu is a political consultant and a former associate director of the Asia Pacific Media Network at UCLA