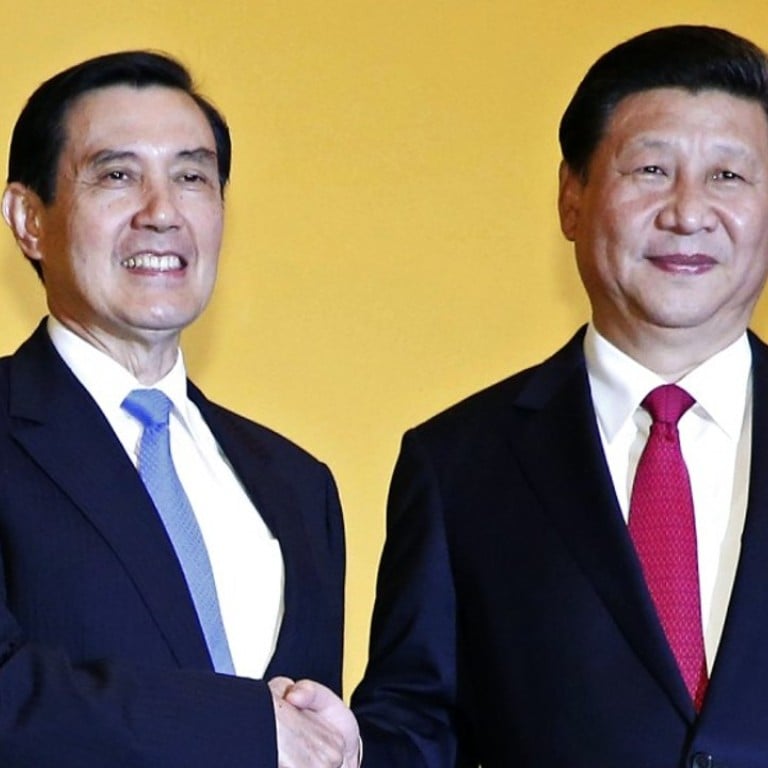 Does Taiwan still matter to mainland China?
Taiwanese played a crucial role in helping the mainland transform itself in the post-reform era, but with over 70,000 Taiwanese companies now operating on the other side of the Taiwan Strait, just how important is the 'renegade island' to Beijing?
Barely one or two decades ago, Taiwan was envied by China as it presented many developments that people on the mainland viewed as desirable.
For the communist leadership, Taiwan's rapid transformation from an agrarian economy to an industrial and then post-industrial society, as well as its economic miracle as one of the "four Asia dragons", provided a model for China's development.
For local officials on the mainland, seeking Taiwanese investment topped their agenda as regions were competing for such funds and technology for their development.
For many Chinese, the books of Taiwan's acclaimed romance novelist Chiung Yao or the melodies of pop singer Teresa Teng were among their most sought-after forms of entertainment.
Indeed, Taiwanese have played a very important role in helping transform China in the post-reform era, particular its economic rise.
Taiwanese investment also helped make China become the world's leading manufacturer and exporter. Moreover, the island's popular culture has helped change the way of life in this communist-ruled nation.
Since Taiwan's authoritarian government relaxed the restriction of exchanges between the two peoples in the late 1980s, many industrialists there have moved their production lines to the mainland, making the island the second-largest investor in China after Hong Kong.
Today, there are more than 70,000 Taiwanese companies with operations in mainland China, representing total investment of US$133.7 billion, that have been approved by the Taiwanese authorities between 1991 and 2013.
Steve Tsang at the School of Contemporary Chinese Studies at the University of Nottingham said Taiwanese industrialists' key contribution to mainland China's development was helping it get added to the global value chain. This was something that manufacturers on the mainland were generally unable to do on their own in the 1990s.
With China's rapid rise to become the world's second-largest economy, Taiwan's importance to China's development has significantly decreased.
For example, in 1990, Taiwan's GDP stood at US$170 billion, equivalent to 43.8 per cent of China's GDP of US$387.8 billion. The island's GDP jumped to a whopping US$528.3 billion by 2014, at which point it only represented 5 per cent of China's US$10 trillion, such was the difference in their respective growth rates.
As the world's 18th-largest economy - not to mention the fact that it is also a thoroughly democratised society - Taiwan still matters to most people in the region and in the world.
The self-ruled island with a population of 23 million also matters hugely to Beijing and the rest of mainland China today - politically, diplomatically and militarily, despite Taiwan's declining economic significance.
For Beijing, Taiwan's strategic significance to China has increased under US President Barack Obama's "Pivot to Asia" campaign, in which the US seeks to contain China's advancing military modernization and increasing assertiveness.
For Washington and the West, Taiwan's continued existence as an independent, democratic state - and US support for this - can provide impetus for the eventual democratisation of the world's last major communist-ruled nation.
John Ciorciari, a cross-straits affairs expert at the Ford School of Public Policy, University of Michigan, said Taiwan poses a less formidable economic and military challenge to China, but still matters greatly.
"It is an example of democracy, springboard for the revival of religious faith and other ideational influences on the mainland and a major node for US engagement in China's declared sphere of core interests," Ciorciari said.
Ciorciari pointed out the fact that the lower visibility of the Taiwan issue in Chinese foreign policy and Sino-US relations in recent years owes much to warmer cross-strait ties during the eight-year tenure of Beijing-friendly Ma Ying-jeou.
"If ties deteriorate, we may again see the Taiwan issue rise in salience," Ciorciari said.
Tsang, from the University of Nottingham in England, said that with nationalism on the rise and the Chinese Communist Party seeing its legitimacy as based on the promotion of a "unified view of China and the world: One China, One Truth, One World, One Dream", the ruling Communist Party cannot afford to let Taiwan have a future separate from its own.
"Taiwan will therefore remain a core national interest of the PRC as long as the CCP retains its monopoly of power," Tsang said.
Tsang added that, in strategic terms, Taiwan is a crucial link in China's maritime strategy.
Tsang said that what matters to China most is Taiwan' existence as a vibrant democracy, which will cast a challenge to the concept propagated by the ruling Communist Party that Chinese tradition is not compatible with "the Western idea of democracy".
"Democratisation in Taiwan has posed a different kind of challenge to the CCP," Tsang said.
The academic added that Taiwan also matters to the Chinese people in other ways, as it functions as a mirror for mainland Chinese to reflect on themselves, or as an alternative model that China could follow.
"The existence of Taiwan and its alternative approach to matters of everyday living can in fact be of great value to mainland China, even for those Chinese who choose to reject the Taiwanese approach," Tsang said.