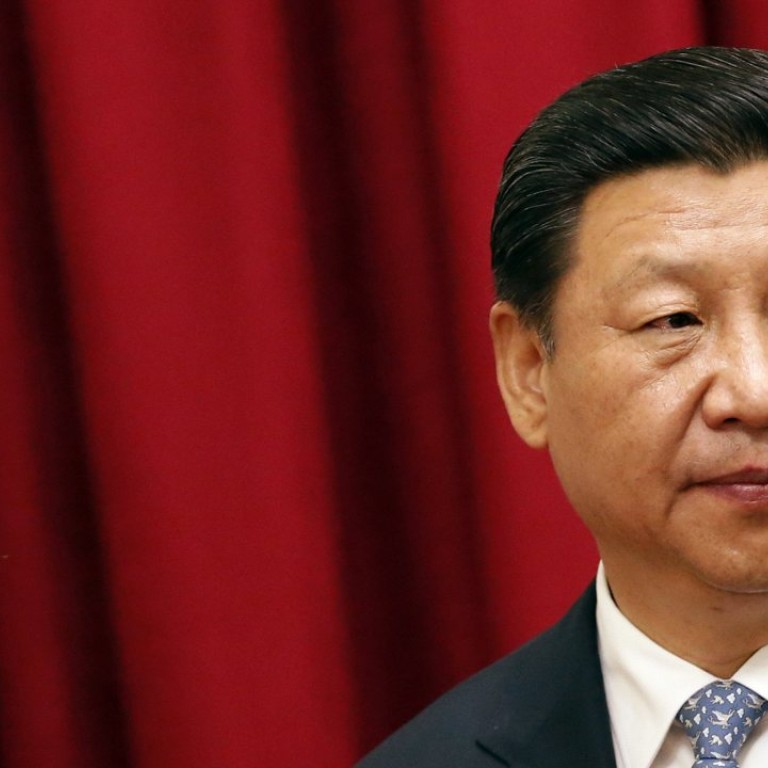 Corruption index gives few insights into what is really happening in Xi's China
Dan Hough says Xi Jinping's anti-graft campaign has been far-reaching, but the mainland's apparent improvement in a global corruption survey is not quite what it seems
President Xi Jinping's (習近平) anti-corruption drive is now in its fourth year. In that time, more than 100,000 people have been indicted. That figure includes some 100 senior Communist Party officials, a dozen high-ranking military officers and a handful of top executives in powerful state-owned companies. Xi's anti-corruption drive has subsequently become the most emblematic policy of his term in office.
On the surface of it, the campaign looks like it is working. Alongside the raft of prosecutions, in 2015, sales of Scotch whisky and Rolls-Royce cars – both regarded as suitable gifts with which to influence officials – dropped by 23 per cent and 54 per cent respectively. Data published on Wednesday nonetheless throws a modicum of doubt on the assumption that all of this action is having a substantive impact.
Every year, Transparency International, the world's leading anti-corruption non-governmental organisation, produces a "Corruption Perceptions Index". The 2015 edition includes data on 168 countries and territories, with the best performers registering scores as high as 91 out of 100 (Denmark) and the poorest as little as eight (North Korea and Somalia). Hong Kong is also a part of the index, improving its score by one point (from 74 to 75) on 2014.
Mainland China appears to fare better in the index than it did the year before – jumping from 100th place to 83rd. The People's Republic is now on a par with countries as varied as Benin, Sri Lanka, Colombia and Liberia. The 17-place improvement, however, is not quite what it seems. China's jump has more to do with seven countries/territories slipping out of the index altogether (five of them in the Caribbean, plus Samoa and Swaziland) and the worsening performances of a number in similar positions to China.
The Philippines, for example, slipped from 85th to 95th, while Morocco went from 80th to 88th. Furthermore, China's score improved by just one point, from 36 to 37. Its performance subsequently remained beneath that of both 2013 (40) and 2012 (39). That's hardly a ringing endorsement of Xi's massive anti-corruption efforts. This rather downbeat analysis need not, however, be the end of the story.
On one hand, it will take time to change deeply embedded patterns of behaviour. Expecting China to race up any corruption league table in a few years is unrealistic.
On the other hand, the more corruption cases that are unearthed, the more it looks like the problem is getting worse, not better. In reality, it could be the opposite – the cases that are revealed will often have taken place before the anti-corruption drive kicked in. They could, in other words, be saying more about the past than the present.
Furthermore, the index is certainly not without its critics. Indeed, some people argue that it is a deeply misleading tool and that its findings should be treated with more than a little scepticism. For the non-believers, the idea of using the index as a tool for assessing the success or otherwise of anti-corruption campaigns in China, or elsewhere, is nothing short of laughable.
For starters, the Corruption Perceptions Index is, as its name suggests, about perceptions of corruption. The difference between perceptions and what is actually happening on the ground can be, and indeed often is, considerable. Secondly, participants in the surveys that Transparency International uses to generate the data are asked to define corruption as they see fit. It's certainly not beyond the realms of possibility that they might have an altogether different understanding of what it is they are being asked to evaluate. Thirdly, the idea that corruption levels in a large and diverse country such as China can be boiled down to one number seems to some to be far-fetched; the type, scope and extent of corruption in Shanghai's business district is likely to be altogether different to that which you'll find in, say, rural Guangxi.
The index also looks expressly at public-sector corruption. The behaviour of private-sector actors – and with that a scandal such as the rigging of the Libor (London Interbank Offered Rate) in London – is largely off the radar.
Finally, and perhaps most importantly of all, no matter where a country is placed in the index, it will still face a myriad of corruption-related challenges. This applies as much to the Nordic countries as it does to so-called "failed states". The size and scope of the challenges vary, and in reality the index tells you effectively nothing about what they are.
Given the high-profile nature of Xi's anti-corruption drive, China's 2015 performance is still underwhelming. But assuming that Xi is serious about tackling China's endemic corruption problems, the index isn't a particularly good way of working out whether progress is being made.
Professor Dan Hough is director of the Sussex Centre for the Study of Corruption at the University of Sussex, UK