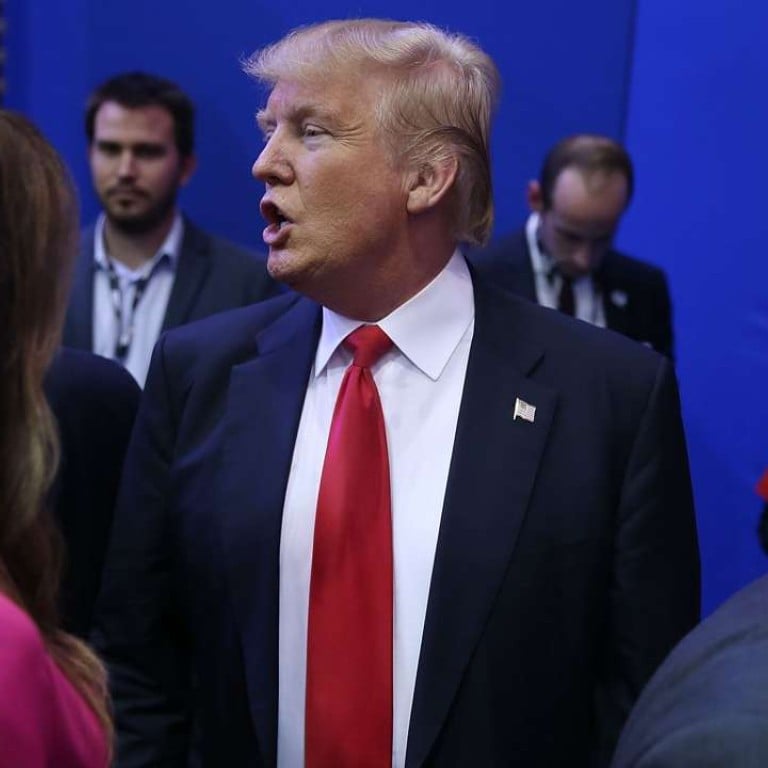 Donald Trump's rise in America is a cautionary tale for democracy seekers in Hong Kong to go slow — and get things right
Michael Edesess says Hong Kong is right to take a steady path towards full democracy, as Trump's presidential run shows how easily it can be abused
The US Republican Party seems increasingly likely to nominate for its candidate for US president a man whom Financial Times journalist Martin Wolf correctly describes as "a narcissistic bully … a promoter of paranoid fantasies, a xenophobe and an ignoramus".
Donald Trump horrifies even the vast majority of leaders of his own party. Circumstances in the US – brought about in large part by major errors committed by the Republican Party itself – have caused large numbers of enraged citizens to vote for this man in a number of primary elections. If the trend continues, Trump will be the Republican Party's candidate. He will probably then compete against Hillary Clinton of the Democratic Party for the presidency, though he is judged unlikely to win that race.
The political establishment in the US, and most individuals, are wringing their hands and wondering what has gone wrong. Is it a sign of America's decline?
Democracies are fragile things. They work well only when their processes, principles and ethics are well-designed, well-understood and well-established. Democracy can easily succumb to a tyranny of the majority if it is not part of the understanding – as it is through the Bill of Rights, for example, in the US – that minority rights are a central tenet. Even so, with the Trump incursion, the most basic minority rights are under threat. Many democracies have failed in history, and some are failing now.
Thus, the Trump phenomenon shows why caution is appropriate when a nation (or a special administrative region) moves towards democracy. The opponents to Beijing's method of vetting nominations should have recognised this fact early. Now the opposition will have to try to enter negotiations to make changes. It will have to accept a basic postulate: a headlong rush to democracy may not be advisable.
Advocacy of gradualism in democracy is not anti-democratic. It is rare that a democracy springs to life fully blown, and some that did so ended badly (Haiti is an example). The US was something of an outlier in that regard, and yet its original democracy was intended to include only white men of property; it took a long time to extend democracy to the masses as we believe it must now.
Advocates of democracy must accept that gradualism is necessary. The dilemma in the US now shows that even very well-established democracies can experience dizzy spells; one hopes they will pass. Idealistic, impatient people, often younger, don't fully recognise this cautionary advice. It often falls to more experienced people within a movement to instil it. This is the leadership that one hopes will arise now.
Michael Edesess is a mathematician and economist