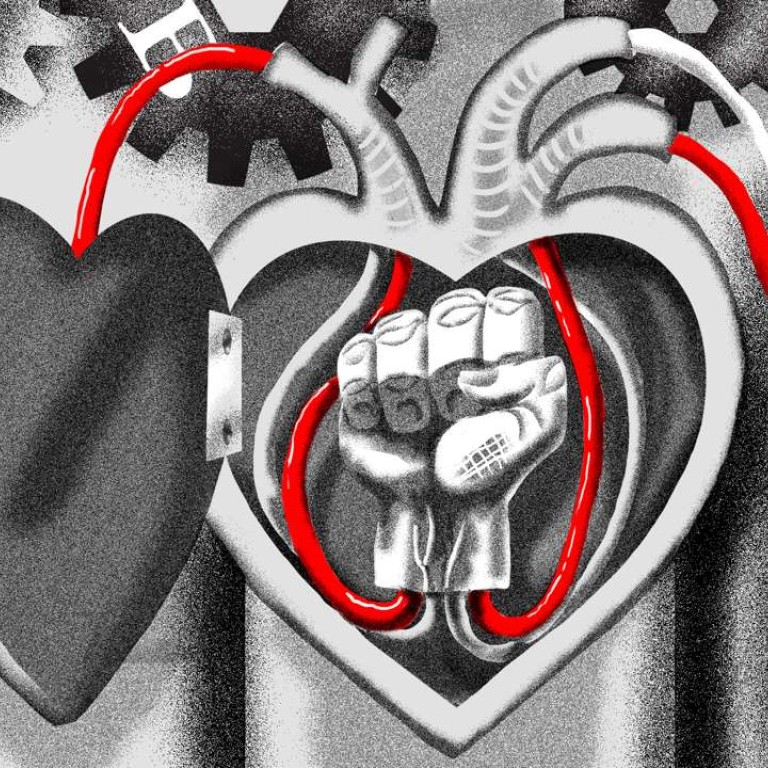 For Beijing, the tycoon class can never rise above the party
Niv Horesh and Kean Fan Lim consider the Chinese government's challenge of navigating the tension between its authoritarian heart and the private-sector capitalism needed for the country's growth
China is already the world's second-largest economy. Though it is slowing, GDP growth over the past three decades has outpaced that of South Korea, Japan or Taiwan at their prime. In fact, some analysts believe per capita income in China today, relative to developed-world levels, is equal to where South Korea was, economically, relative to the US in the mid-1990s. So the figures speak for themselves – but repeated stimulus packages also mean corporations and local governments in China have become heavily indebted well before their country can hop above the middle-income trap.
Was success achieved by embracing freewheeling private-sector entrepreneurship, or precisely because the government has kept the private sector at arm's length? The answer depends on the scale of observation. Until Xi Jinping's (
習近平
) accession to power, Chinese market reformers actively portrayed China as a market-friendly country. Cold-war-era ideological labelling was deliberately avoided, and a host of far-reaching free trade agreements were clinched. Indeed, as late as 2008, one of China's top economists, Justin Lin Yifu, proclaimed that his country did not follow any economic model at all in its business dealings with the outside world.
Paradoxically, globalisation has enhanced the Communist Party's governance capacities at home. The party leadership insists communism is still relevant, but has, since the enshrinement of the "Three Represents", celebrated private enterprise. In fact, there are reportedly more billionaires in the National People's Congress than there are on Capitol Hill. So much so that America's most flamboyant entrepreneur, presidential hopeful Donald Trump, has not once pointed to Beijing as a deregulators' heaven.
Pop-culture heroes in China nowadays are less likely to be loyal party cadres in remote provinces or army generals. Alibaba founder Jack Ma, athlete-turned-businessman Li Ning ( 李寧 ) and self-made automotive tycoon Wei Jianjun (魏 建军) are arguably the new role models. Nevertheless, it is becoming increasingly harder for China to navigate the contradictions between authoritarianism and freewheeling capitalism.
Indeed, Western observers could not help but note how vehemently the Communist Party press turned against several local and foreign tycoons, from
Li Ka-shing
and
George Soros
to
Ren Zhiqiang
(
任志强
). Their alleged misdemeanour was a misunderstanding of where the buck ultimately stops in China. In the party's view, the difference between the US and China boils down to the fact that tycoons and lobbyists own the White House. Far from controlling the party, in China, private wealth comes courtesy of the party, so the argument runs.
While some facets of the Chinese economic miracle might bear similarity to high-income Japan, South Korea, Taiwan or Singapore – in terms of the government's guidance of the private sector or in incipient basic welfare provision – none of these countries comes close to China historically when it comes to the latter's huge state-owned enterprises.
Will the Chinese variant of the so-called East Asian developmental state model therefore chart a different path to high-income prosperity? And if so, what would the balance between individual freedoms, welfare, employability and free markets be therein?
There is no clear foretelling at the moment, but it would be patently naive to paint China into a neo-liberal corner. To be sure, pockets of interminable dynamism and private-sector ingenuity have emerged in China over the past decade, and are now beginning to make themselves felt around the world – Anbang Insurance Group's bid for the famous Starwood hotel group being the latest reminder of that. That dynamism has erupted in no small measure by virtue of China's receptivity to foreign direct investment earlier on in the 1990s, to a degree much greater than the one allowed for either in Japan in the 1970s or South Korea in the 1980s.
The picture becomes complicated, however, when one takes into account the ways in which China avoided foreign monopolisation of domestic markets or state-asset stripping of the kind Russian oligarchs could get away with under Boris Yeltsin. China's 1990s experience also turned out better than Latin America's attempts at import-substitution-led industrialisation in the 1980s.
The reason, in a nutshell, was twofold. China, unlike much of Latin America, doggedly resisted the World Bank's ill-conceived notion that fiscal stringency, financial sector deregulation and currency convertibility must precede free trade and structural reform. Secondly, for all its friendliness to foreign direct investment and repression of independent trade unions, China ensured that the investment would be harnessed towards establishing export-geared plants rather than plants making inferior products for captive local markets.
It is this ingenious economic policy mix that made China look like a great place to invest in the eyes of neo-liberals back in the 1990s. And its enthusiastic courtships of ever more FTAs with other countries might make the Communist Party look like it is not just benefiting from globalisation but preaching for that cause. But make no mistake: in its heart of hearts, the party is anything but neo-liberal.
Niv Horesh is professor of economic history and director of the China Policy Institute at the University of Nottingham, UK. Kean Fan Lim is assistant professor in economic geography, also at Nottingham. Their forthcoming book is An East Asian Challenge to Western Neo-Liberal Economics?