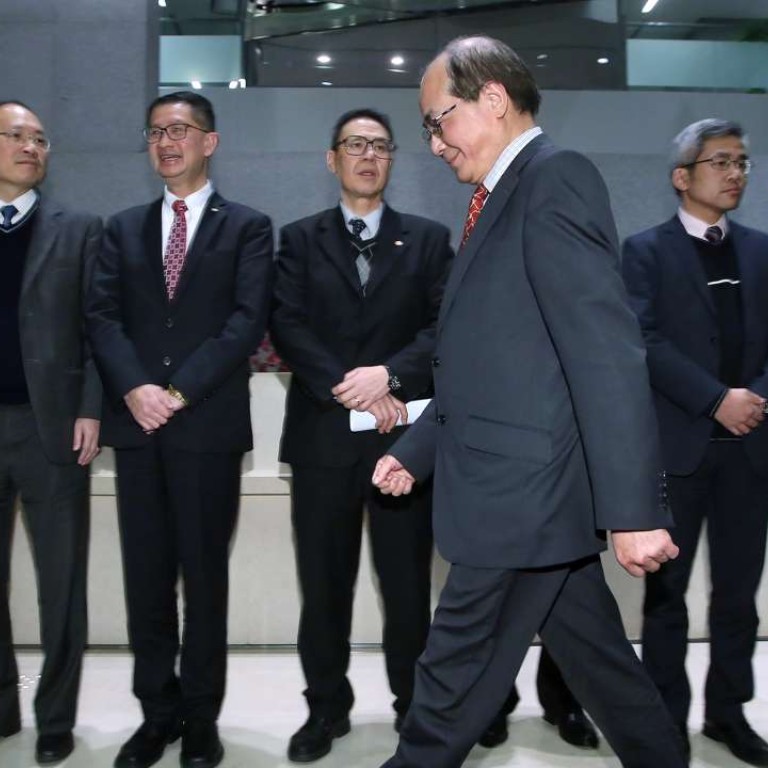 In discussion about student suicides, Hong Kong adults have lost sight of what's most important
Susan Chan says instead of tackling the topic of student suicides in a constructive manner, many in the city have resorted to agenda-driven rhetoric
There were around 28 cases of student suicide between August last year to early March this year. This is saddening and alarming. If we really care about our younger generation, we should look at the problem objectively, then propose measures to deal with it.
No one will argue against the fact that students in Hong Kong face great pressure. And there is no doubt that our education system is plagued with all sorts of problems. However, there are no easy fixes. Past experience has shown that although the government should be the key driver for reform, there are different stakeholders and vested interests involved. In addition, it is very difficult to change mindsets, be it of the parents, students or even educators.
Therefore, we cannot just say if we abolish this and that, things will change for the better. Since the series of deaths, we have seen representatives of the education sector calling for abolition of the Territory-wide System Assessment (TSA). But the TSA is held for Primary 3, Primary 6 and Secondary 3 students. If we look at the age of the students who took their own lives, there is no apparent evidence that TSA was a factor. If we are really looking for something to implement to stop the suicides, abolition of TSA surely is not top on the list.
At a Legislative Council meeting, a legislator even asked whether the education secretary would "commit hara-kiri". How would anyone who genuinely care about people's lives ask someone to kill himself? Or, do some see their political demand as more important than having a genuine discussion?
In a radio drama, a man said if he were a child, he would want to die because schools are teaching Putonghua and simplified Chinese characters. This is an issue that has drawn heated debate, but can this represent the thinking of students?
Last month, a page of "no suicide pledge" was widely circulated on the internet and mocked. However, people who criticised it ignored the fact that this was a tool for counselling. They did not bother to find out the context in which this pledge is being used and did not care to understand the reasons behind it and whether it works. For some people, this pledge just gave them an opportunity to mock the government.
Life is precious and we do not want any more cases of student suicide. To do this, different groups concerned need to work together, focus wholeheartedly on the students themselves and look at what has happened and what should be done. Any other considerations should not have a place here.
Susan Chan is secretary general of Business and Professionals Federation of Hong Kong