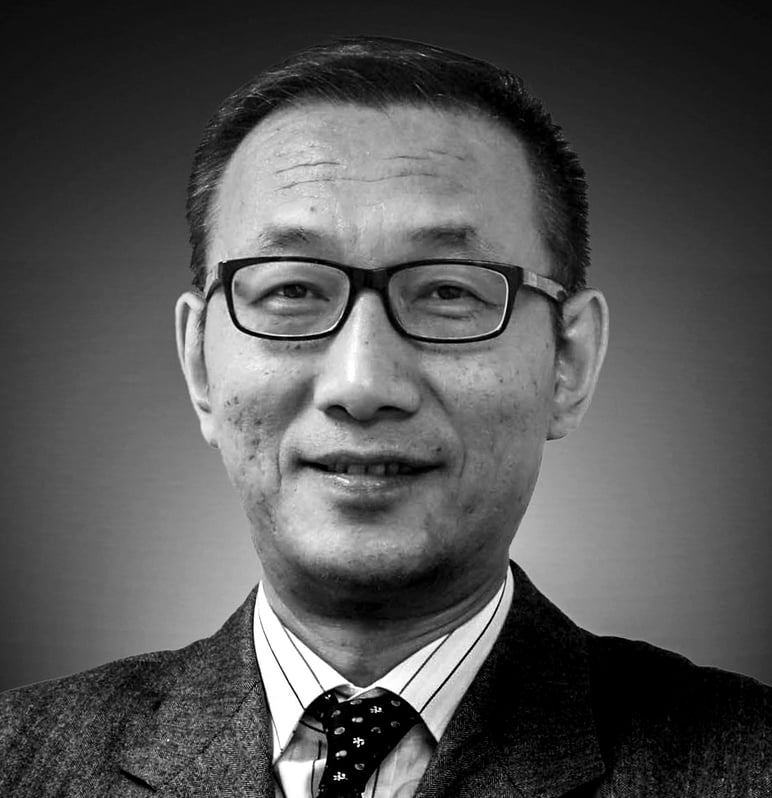 SCMP Columnist
China Briefing
by Wang Xiangwei
China Briefing
by Wang Xiangwei
How rampant phone scams highlight China's need for tighter privacy laws
Systematic and operable legislation is needed to crack down on the middlemen facilitating fraud by peddling private data
China has 1.3 billion mobile phone users and 700 million internet users – 90 per cent of whom use handsets to go online – giving it an enviable distinction as the world's largest market for the internet, ecommerce and smartphone sectors. This presents enormous potential for Chinese and foreign companies.
But as mainlanders have become hooked to their mobile phones for paying bills, booking tickets, and purchasing goods, they have also become prey to well-trained, sophisticated, and hi-tech criminals operating from home and overseas. This has given China a more dubious distinction – of being the world's largest market for phone scams and internet frauds.
It has become a daily ritual for mainlanders to receive a barrage of unsolicited calls, some of which are nuisance calls from property agents or telemarketing sales people for financial institutions or even propaganda recordings from Falun Gong, a cult banned on the mainland. But many calls are of a sinister nature, offering unsecured loans or fake invoices as bait. Some callers even impersonate law enforcement officers or government officials.
These criminal enterprises no longer work from decrepit back alley offices but instead have become multi-national joint ventures with headquarters based in Southeast Asia, Australia and even Africa.
Fraudsters from Taiwan are the key culprits as they recruit mainlanders and other Taiwanese and fly them overseas for training, give them scripts outlining their roles and teach them what to say over the phone.
To make frauds convincing, internet calls are routed through numerous servers on the mainland, in Hong Kong, and abroad. Some enterprising fraudsters even set up fake websites mirroring those operated by the mainland's police, prosecutors and courts.
Invariably, victims are told they have breached mainland laws and are legally required to transfer their money into "protected official bank accounts".
According to the Ministry of Public Security, Taiwanese fraudsters siphon off an average 10 billion yuan (HK$12 billion) a year through phone scams on mainlanders.
There are signs they are also targeting people in Hong Kong but on a much smaller scale.
As a result, many mainlanders have lost their lifetime savings and some enterprises have gone bankrupt, which has prompted police to launch a high-profile crackdown in conjunction with Hong Kong and many other countries. Mainland TV stations continuously run programmes to warn people about the scams.
In one of the largest cases, mainland police last month succeeded in getting 77 suspects extradited from Kenya, including 45 Taiwanese and 32 mainlanders.
While the crackdown may help in tackling the phone scams, it also highlights an important development which was low on the radar of the mainland authorities but which has greatly aided the scammers – the pitiful lack of protection of privacy and rampant trading of private information.
One key reason behind the success of the phone scams is that they have detailed and authentic information about their victims, which can easily be purchased online or directly from information gatherers like financial institutions or car dealers.
In one case, fraudsters impersonating an official from the Agricultural Bank of China, a police officer from Shanghai and a prosecutor from Beijing managed to convince a chief accountant of a development zone in Guizhou to transfer 117 million yuan to other bank accounts. The scammers had created a fake website resembling that of the Supreme People's Procuratorate, Xinhua reported last week.
Guizhou police managed to recover most of the money and arrested 62 suspects including 10 from Taiwan, freezing 9,942 bank cards.
While the police claimed the credit for the case, they mentioned only in passing that they had also arrested a middleman who peddled information on private individuals and confiscated a computer drive containing 155,000 pieces of information about senior officials in finance and government.
Yet it is such details that require the most urgent attention from authorities. Indeed, middlemen who peddle the private data of individuals are as guilty as the phone scammers.
Away from the public's attention, the middlemen have built an extremely profitable industry selling sensitive information including people's names, addresses, ID numbers, education, and even financial details. They often purchase the information illegally from people working at property developers, banks, insurers, hospitals, and car dealers. This means that any piece of private data one files with those institutions risks being sold not once but many times over to different parties. It is not uncommon for a person who sold a property years ago to still be receiving calls from real estate agents or decoration companies years later.
Back in 2012, China Central Television reported that one data company claimed to know the spending habits of 150 million high-spending Chinese consumers. Subsequent reports focussed on the middlemen peddling private information about Chinese officials and entrepreneurs.
Unfortunately, those reports appear not to have caught the authorities' attention as the websites selling the information largely remain unchecked.
Occasionally, authorities have jailed offenders working at banks or insurers for illegal disclosure of private information. But overall, China's legal framework for protecting privacy is seriously lacking. Only in 2009 did China amend the criminal law to make the improper disclosure of private information a criminal offence. In a judiciary interpretation in 2014, the plaintiffs were allowed to seek maximum compensation of 500,000 yuan in damages for violations of privacy. But mainland legal experts have long argued those clauses are vague and difficult to implement.
In this era of smartphones and the internet, it is high time China came up with a systematic and operable law to govern privacy and punish offenders.