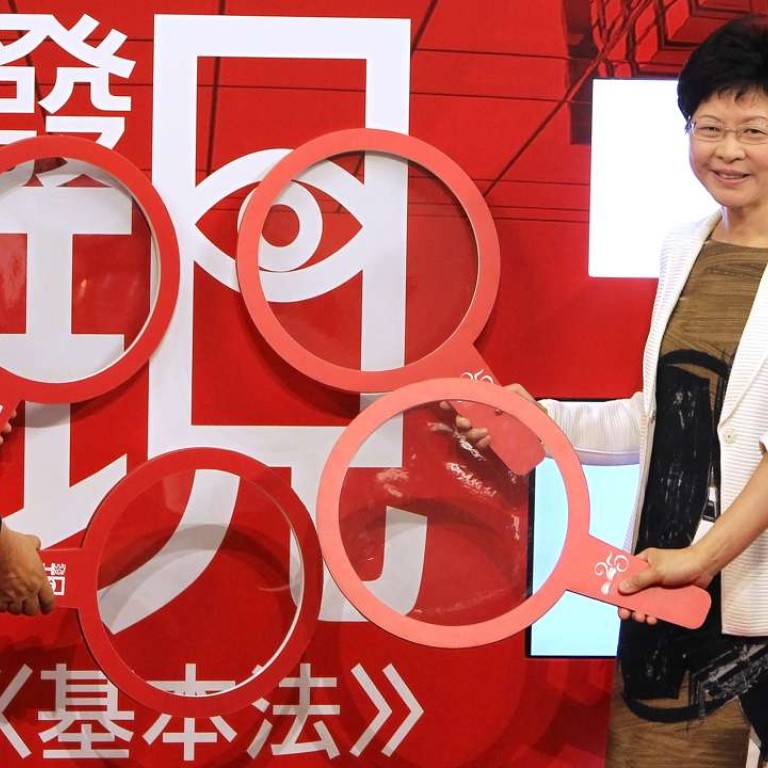 The question Hong Kong must consider now: what will happen after 2047?
Sherif Elgebeily says while debate on the specifics of political reform is necessary, it should happen in a larger discussion on Hong Kong's post-2047 future
Universal suffrage. Nominating committees. Legislative councillors. Debate on "one country, two systems" has focused on these and similar elements for almost 20 years. They are legitimate discussions. But political reform of the Basic Law as it stands is a short- to mid-term goal at best and needs to be addressed against the backdrop of one golden question: "What happens after 2047?"
Independence for Hong Kong, we are told, is impossible. Notwithstanding, in 30 years, Hong Kong will find itself in one of four potential scenarios: first, and most optimistically, all the freedoms and rights afforded to individuals and government branches as enumerated in the Basic Law will be fully enjoyed. In light of the obstacles, divisions and stumbling blocks that Hong Kong has endured over the past two decades, partisan politics renders the outlook bleak. As we rapidly approach the half-way point of the Basic Law's shelf life, this eventuality has the potential to float away before our eyes.
The second scenario is that only some additional freedoms of the Basic Law will be afforded. Third would be the possibility that we will be no further along the path to unfurling the full carpet of the Basic Law in Hong Kong than we are today – stagnation. It would be facile to see the Basic Law as a "beta" constitution that was never intended to work or be fully enjoyed; similarly, the Basic Law must be interpreted as more than words on paper – its protections must have a real and relevant impact on a living city. What good is it to live in a Hong Kong where universal suffrage is granted, but with provisos? Where elections will be free, but not fair? In pure terms, if the Basic Law has not been fully achieved by 2047, it must be viewed as having failed as a constitutional document.
And, most discouragingly, the fourth option will be where the freedoms we enjoy today have been eroded even further. Over the course of 50 years, Hongkongers will have lived with a decreasing ambit of democratic freedoms. We perhaps already take many protections for granted: access to the courts, private property rights, and freedom from arbitrary detention, to name but a few. Already we see, from some officials, hints that undermine the freedom of expression, the separation of powers and other protected rights. This is the path to be avoided.
Hong Kong needs to plan its future not only from now to 2047, but also from 2047 onwards – these cannot be discussed independently of one another.
Sherif Elgebeily (@selgebeily) is Bingham Centre International Rule of Law Visiting Fellow 2016, and a lecturer with the University of Hong Kong Faculty of Law