My Take
Get more with myNEWS
A personalised news feed of stories that matter to you
Learn more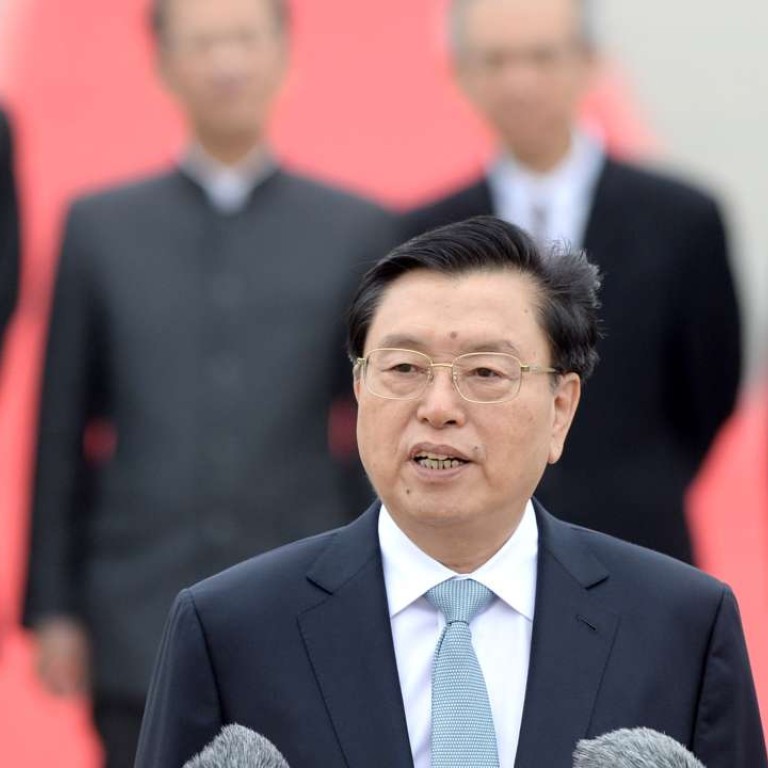 The political angle to China's 'One Belt, One Road' initiative
As a region of tensions, the Pacific is being balanced for China by a potential zone of peace and trade along the new Silk Road
When the great and the good gather at the "One Belt, One Road" forum with state leader Zhang Dejiang (張德江 ), there will be illuminating discussions on all aspects of China's ambitious trade and economic initiative.
What is likely to be missing in discussions is the ultimately political rationale behind this trillion-dollar plan. There is an old political school of thought that argues nations are prisoners of their geography. There is perhaps no purer case of a nation's attempt to break out of this prison than China's "One Belt, One Road".
As has often been observed by geo-strategists, including PLA generals, except for its rich coastal regions, China is a landlocked country. While Heilongjiang (黑龍江 ), Jilin (吉林) and Liaoning (遼寧)(traditionally Manchuria) and Tibet (西藏), Xinjiang (新疆) and Inner Mongolia (內蒙古) serve as security buffers, they are also natural barriers for expansion. They mark the start of mountainous jungles, the Himalayas, the steppes of Central Asia and the Siberian wasteland bounding China.
"One Belt, One Road" including potential trade agreements and strategic cooperation with 65 countries along this modern Silk Road will be a breakout of China's geographic confines, serving its many interests including energy security.
It will also be a hedge for Beijing's highly risky posture in the East and South China seas. The countries with which it has disputes in those seas are either allied with the US and/or are highly ambivalent about China's rise in the region. By contrast, many if not most of the 65 countries on the "Silk Road" are on friendly terms.
It's often remarked on that China is encircled in the Pacific and Indian oceans without a viable navy to assert its will. Its access to key trade and energy routes is paradoxically guaranteed by the American Seventh Fleet with its dozens of battleships and hundreds of warplanes. Against this, China has exactly one carrier. It can chip away at US regional dominance over time but will not be an equal any time soon.
In terms of new US-led trade pacts, China is being excluded in the Pacific (the Trans-Pacific Partnership), in the Atlantic (the Transatlantic Trade and Investment Partnership) and in Europe (the EU-Japan agreement).
As a region of tensions, the Pacific is being balanced for China by a potential zone of peace and trade along the new Silk Road.