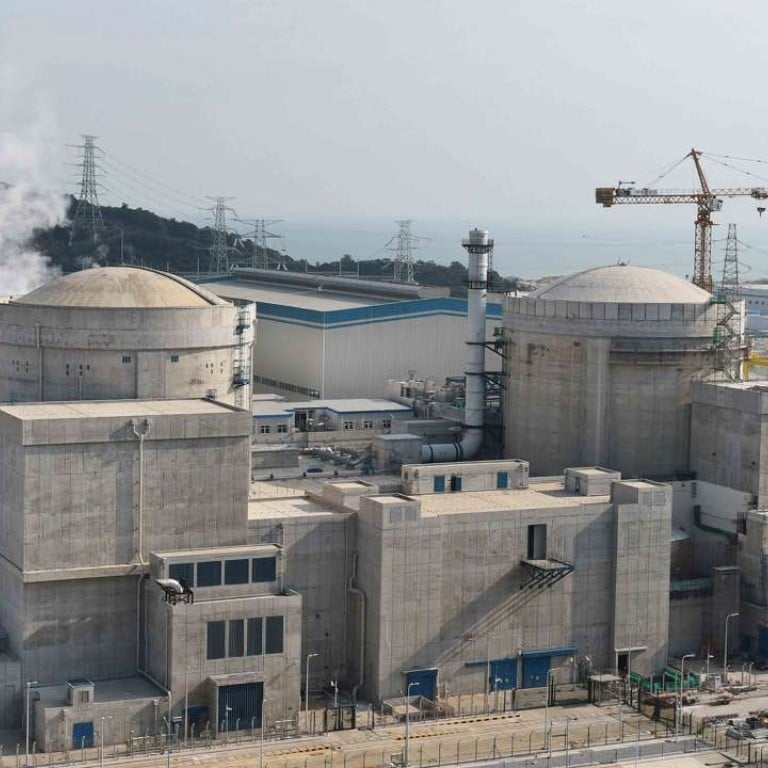 Accidents will happen, but covering them up is unacceptable
Shenanigans at a nuclear power plant in Guangdong show that transparency when incidents occur is just as important as safety protocols
The official report on an incident at a nuclear power plant near Hong Kong, more than a year ago, raises some serious safety questions. As a result of a breach of operational guidelines, and an attempted cover-up, three staff at the Yangjiang nuclear plant in Guangdong, 220km from Hong Kong, received administrative warnings and their crew leader was stripped of his senior nuclear operator licence – a more severe punishment, though none lost their jobs. The Ministry for Environmental Protection said the incident occurred during maintenance in March last year. After receiving a system alert, the four staff took actions that caused a "residual heat removal pump" on one of the reactors – a crucial back-up part of the water-cooling system – to stop functioning for six minutes. They then tried to cover up the incident and did not enter it into a log book as required.
On the face of it, the incident may sound relatively trivial, especially if the unit was not running. People familiar with such operations say breaching guidelines briefly would usually fall well short of immediate safety significance. But a number of points remain unclear after an investigation that took more than a year. The statement did not say what caused the alert, what actions the four took that led to their warnings, or how the incident and the attempted cover-up came to light. Thankfully, two nuclear experts dismissed the possibility of a radioactive leak or public safety threat.
The most serious concern is the attempted cover-up. This perverts a reporting system put in place to help safeguard life and property because human error and safety incidents cannot be eradicated. The Yangjiang incident also highlighted a growing operational problem in the nuclear industry – the shortage of senior operators for a massive expansion needed to meet the country's consumption and emissions-reduction goals. Uncompetitive pay rates for what can be a high-pressure job do nothing to help recruitment.
That said, it remains true there is no more reliable or cleaner way of producing electricity. China has earned a reputation for taking nuclear safety seriously and wanting to be seen to do so to help promotion of its nuclear technology to potential foreign buyers.
Exposure of the attempted cover-up is a reminder that transparency is as important with nuclear power plants as safety. Lessons learned with each incident can only result in safer and better reactors.