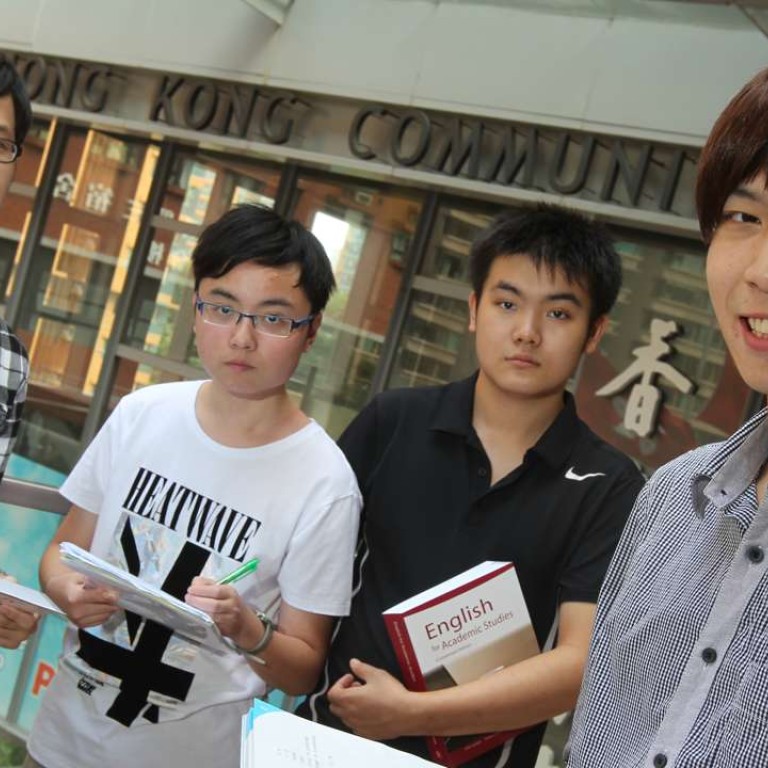 Don't see Hong Kong's associate degrees as substandard
Victor Fung Keung says advice to shun the courses on the basis of what subdegree holders earn is ill-conceived as they could be a stepping stone to a better future
Some educators and politicians in Hong Kong have advised young people that it's not worth studying for an associate degree. They are wrong.
They base their advice on the fact that associate-degree holders' median monthly income has dropped by 18 per cent over the past two decades. Today, they earn only as much as those with a high-school education.
Official figures show that about 45 per cent of the 291,000 associate-degree holders last year were engaged in low-skilled jobs, including in sales, services or as entry-level office workers.
But young people should realise that education is a lifelong endeavour. Income is only a short-term measurement that shouldn't be taken too seriously.
Our youth should take note of the comments by Martin Luther King Jnr, who said that "the function of education is to teach one to think intensively and critically ... Intelligence plus character – that is the goal of true education".
Young people should remember that an associate degree will improve their intelligence and open their eyes wider about society, the world and humankind. In a few years, after saving some money, associate-degree holders could then study part-time, in the evenings or at weekends, for an undergraduate degree. Such part-time degree programmes are abundant and top-up programmes for subdegree holders usually require two years' study.
Having a degree will help young people enter another phase of life, as their promotion prospects will be considerably brighter. They just need the determination to make a difference and become better educated.
Social and education leaders should stop making disheartening comments and branding subdegrees as useless. They should know better; they can be a pathway for young people to build a better future. If anything, young people should be encouraged to study for an associate degree as a stepping stone to something great.
The government would be well advised to provide interest-free loans to subdegree holders to pursue degree programmes. Such money would be well spent; a better educated population is, after all, good for the city's future.
With billions in fiscal reserves, the government can easily afford to provide more interest-free loans. The current student loan scheme, through the Working Family and Student Financial Assistance Agency, provides HK$1 billion to HK$1.3 billion annually in non-means-tested loans. In 2014, the city's fiscal reserves totalled HK$734 billion. All young people in Hong Kong deserve the chance of a better education.
Victor Fung Keung is a veteran journalist and an adjunct professor at Shue Yan University
This article appeared in the South China Morning Post print edition as: Subdegrees are not substandard