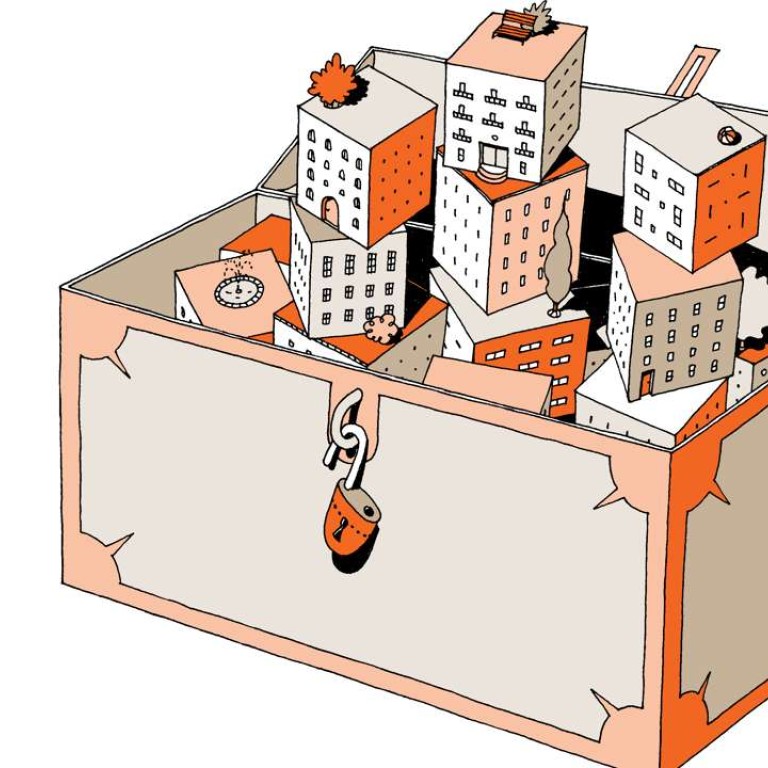 Hong Kong needs property developers that put social mission ahead of profit
Yanto Chandra says the government must work with all stakeholders to start giant social enterprises that will carry out on a massive scale successful projects such as Sham Tseng Light Housing
It's the year 2025. Thirty per cent of Hong Kong's population lives in affordable housing. But who are the property developers? They are social enterprises who work transparently: they openly share their costs (e.g., land acquisition, materials, and labour) and add 2-3 per cent as profit margin. They are not profit-hungry. These social enterprises embrace the "asset and profit lock" principle, so that one day if they are dissolved, all assets and profit must be reinvested for the community, not pocketed by the founder(s).
These social enterprises are gigantic organisations, with large capital drawn from investment by impact investors, big companies' corporate social responsibility contributions, and donations by large foundations. Their lands are donated by (or sourced at low price from) the Hong Kong government. They attract thousands of volunteers each year and social enterprise contractors who help construct and manage the housing projects.
The old and young in Hong Kong no longer need to labour for 30 years to buy a tiny flat because these affordable homes cost only a third of those offered by private housing estates. The social enterprises grow further by going public (selling their shares to impact investors) and reduce social inequality in Hong Kong – their models replicated all around the world.
Rewind to 2016. The urban housing crisis has been a headache for chief executives and housing ministers in the SAR government for years. We have had enough of cage housing, sub-divided flats and the long queues for public housing. It is time for Hong Kong to think and do something beyond the conventional public housing model and work collaboratively with all stakeholders – the government, businesses, non-governmental organisations, impact investors, philanthropists, and the social enterprise sector – to start gigantic property development social enterprises.
Light Be, a Hong Kong social enterprise that leases unused flats owned by rich estate owners at below-market rates and
rents them out at affordable rates to low-income families
– is an excellent prototype for this housing model. The success of the Light Be model led to the launch of Sham Tseng Light Housing, which leases an abandoned textile factory building from the SAR government at a token fee of HK$1, and provides a similar affordable housing model but on a much larger scale – 45 flats that house 90 families. Chow Tai Fook Foundation donated HK$22 million for renovation work, and contractors and architectural firms offered services at well below market rate.
How affordable is the rent? It is calculated based on the tenants' income, and ranges from HK$3,000 to HK$5,000; offering higher quality and eventually more cost-effective housing than sub-divided flats. Light Be sends social workers to help the families and even tutors to help with the children's education. They empower the families by providing job opportunities and training. In a few years, the families can be financially independent.
Hong Kong belongs to its society, and society has to work together to solve its problems. This is what theorists call a "co-production" model in public governance.
So, the idea for giant social enterprises that develop and manage affordable housing for 30 per cent of Hong Kong's population, as envisioned above, is not a dream. It is already reality. The model works. Light Be and Sham Tseng Light Housing are testament to the efficacy of this model. But they need scaling up and a little modification, by allowing people to own the homes instead of merely be tenants.
But what could impede Hong Kong's social enterprises' bid to realise this vision? There are a few hurdles, at least. First, we need a clear legal status for social enterprises. This can enforce the "asset and profit lock" principle for social enterprises, a principle that is also used by the community interest companies in the United Kingdom or their equivalent, called "low-profit limited liability companies", in the United States. This will assure impact investors, volunteers, donators, businesses, philanthropists, and the government that the property development social enterprises perform their function as promised in their incorporation documents. Even countries where social enterprises are less advanced than Hong Kong, like Vietnam and Thailand, already have social enterprise bills that regulate this matter.
Second, as a consequence of the legal status, all social enterprises must be transparent, accountable and report their activities. Without a clear legal status and public accountability, there will be no public trust, and without trust, the social enterprise market, particularly for the housing sector, will not grow into a mainstream sector. These will also enhance good governance among the enterprises, and help them to increase their impact.
Third, we need a large ecosystem of social enterprises and social financing infrastructure. Hong Kong can leverage its financial hub status to become a good investing hub of the East. It is very possible for Hong Kong to have Asia's first social stock market to publicly list social enterprises, and other forms of social investment markets (from social impact bonds to peer-to-peer investment platforms for social enterprises) running in parallel.
The growth of the annual
Hong Kong Social Enterprise Summit
and other similar events is an indicator of growing public acceptance of social enterprises and the larger social innovation sector. The hard work of the
Commission on Poverty
and other government agencies that help legitimise the social enterprise sector deserves applause.
Last but not least, the social enterprise model may not be a panacea that solves all societal problems. The property development social enterprise is only one possible model. There might be other models. But, importantly, this model needs to work together with other models and stakeholders (the government, businesses, NGOs, volunteers, foundations or philanthropy organisations) to create a better Hong Kong.
Yanto Chandra is assistant professor at the Department of Public Policy, City University of Hong Kong
This article appeared in the South China Morning Post print edition as: building blocks