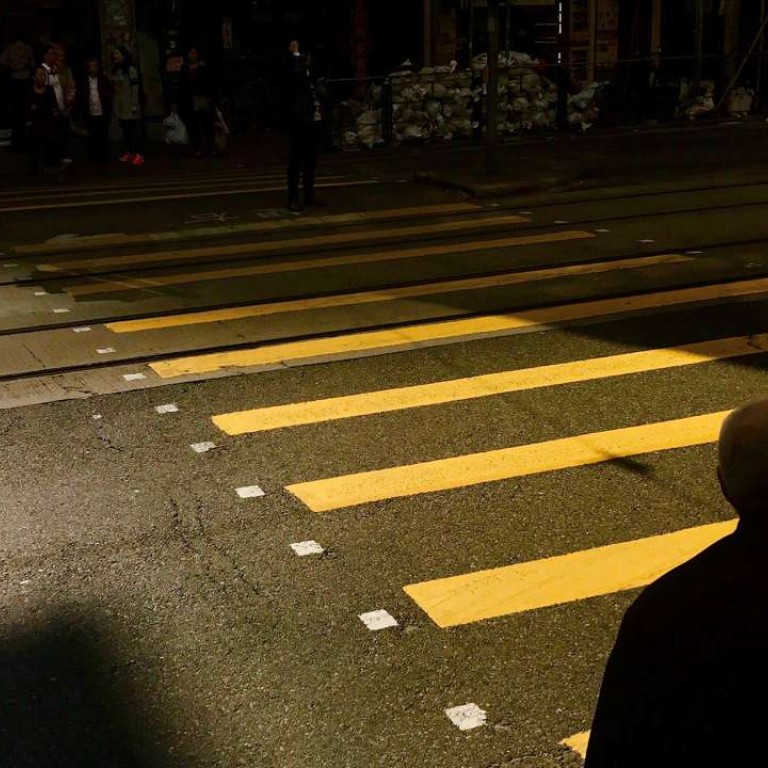 Not fully Chinese? Hong Kong people have a fluid identity – and politics has nothing to do with it
Michael Heng says rather than worry that many students don't see themselves as Chinese citizens, the city should accept complexity as the norm, and encourage a pragmatic attitude
A recent media report, citing
a think tank survey
of some 2,000 Form Five students, claimed that one in three face a "national identity crisis" as they do not consider themselves Chinese citizens.
Two interesting points emerge. First, the director of the think tank, Andrew Fung Ho-keung, is quoted as saying, "It's a crisis because it endangers the very foundation of the 'one country, two systems' principle". Next, 70 per cent of those who did not consider themselves Chinese citizens said they had never participated in events such as the June 4 vigil or protested using radical methods. In other words, for the huge majority, politics has little or nothing to do with such feelings. If this is so, why the worry about its implications for "one country, two systems"?
To outside observers like me, the survey results are not surprising. Hong Kong people are known to have multiple identities, or even a fluid identity. Consider a fictional character, John Tseng, for example, who completed his A-level education in Hong Kong and obtained a bachelor's degree in the UK and master's degree in the US. He has worked in Hong Kong and a few other places. He holds a Canadian passport but likes Hong Kong for its familiar culture and circles of old friends. He is, at heart, both a Canadian and Hongkonger, yet he is perceived by others as neither. He knows he is ethnically Chinese, but while he's at home in Shanghai and Beijing, he feels like a foreigner in rural Shanxi (山西). Is he Chinese or not?
Hong Kong is a special, if not unique, place in the world. It can best be described as an oxymoron, like the terms virtual reality. It is postmodern.
It is very liberal in the economic sense and very pro-business. At the same time, it has excellent state-financed schools, universities and hospitals. It does not have democracy in the traditional sense, yet it has a free press and the other civil rights and freedoms of a fully fledged democracy.
It has one more special feature: where else could you find a place run on the principle of "one country, two systems" (apart from Macau, which follows Hong Kong's system)? Credit is due to Deng Xiaoping ( 鄧小平 ).
Many of the conditions observed here cannot be captured in familiar sociological terms. The boundaries are fuzzy. Contrasts abound. An example may shed some light: what is the difference between Hong Kong and Singapore, two cities that are very similar? In Hong Kong, you can do anything that the law does not explicitly prohibit; in Singapore, you can do anything specifically approved by its laws.
The hard-to-define quality of Hong Kong may be a nuisance to sociologists with a passion for textbook accuracy, but it tells us something about the innovative spirit of the city. It is manifested in its vibrancy, creativity, hardworking habits and can-do spirit. For many years,
it made movies in Putonghua, Teochew (Chiuchow) and Hokkien
– tongues that were not spoken by the majority of the locals. It was almost like Hollywood making French and German movies.
But one word can explain it all: "pragmatism". If this can be called an ideology, it is one shared by Deng and the vast majority of Hong Kong people. Pragmatism can close the vast gap between communism and capitalism, narrow the schism between Beijing and Washington, and reduce the historically rooted conflicts between China and Japan. Until recently, it has taken the politics out of many matters which have been unnecessarily politicised.
This brings us back to the opinion survey at the start of this article. Shall we read it as a barometer of some underlying trend that is politically significant? Is it really a crisis? Or do we take it as a reminder that Hong Kong is traditionally a place where pragmatic people have fluid and multiple identities?
As youngsters, these students will, most likely, change their views as they mature. What is important is to offer them an environment that nurtures them to be even more creative and more innovative than their parents, thereby enabling them to leverage their unique heritage to greater success.
Michael Heng is a retired professor who had academic appointments in Australia, the Netherlands, and at six universities in Asia. He has published five books
This article appeared in the South China Morning Post print edition as: Let Hongkongers embrace their fluid identity