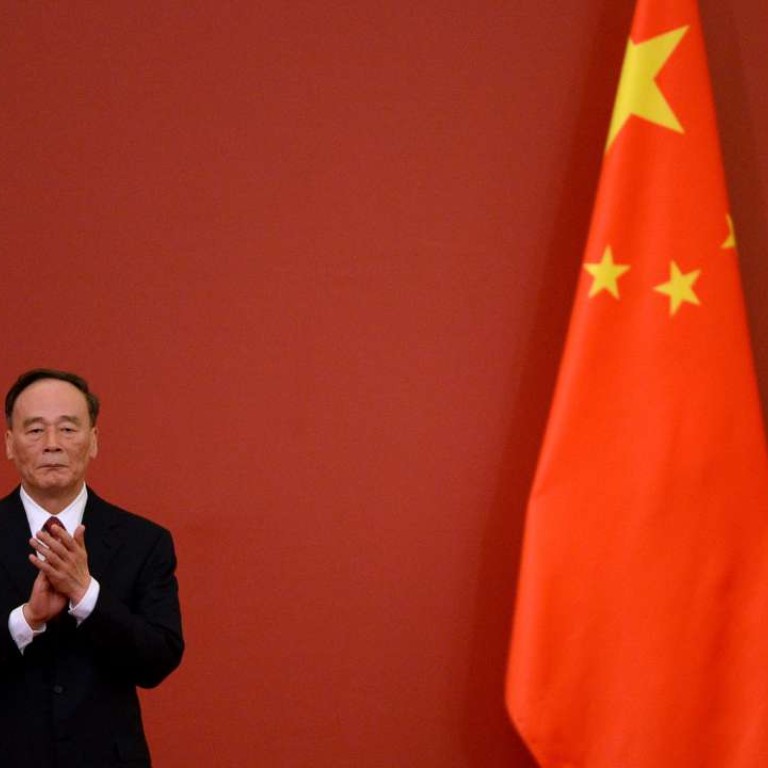 Why reform of China's anti-corruption agency is falling short
Dan Hough says a successful agency must not only be independent and beyond reproach, but also find allies in society to aid its work. These conditions just cannot be met in today's China
China's anti-corruption agency, the Central Commission for Discipline Inspection, has been in the news a lot this past week. The commission's 128-member board has introduced a new code of conduct for discipline officers, part of an expanding system of internal oversight. Talk, however, is cheap; the practice is unlikely to be fundamentally different from what we have seen before.
To be fair to the reformers, getting the rules and regulations right is by no means straightforward. If we look at how these agencies work elsewhere, it's clear many are ineffectual and arguably counterproductive, largely as they easily become politicised.
Many societies have created institutions tasked with tackling corruption. Their remits often differ, but more or less all draw inspiration from the work of the
Independent Commission Against Corruption
in Hong Kong and, to a lesser extent, the Corrupt Practices Investigation Bureau in Singapore. Bertrand de Speville, a former ICAC commissioner, believes the Hong Kong model works, and that other places would benefit by faithfully copying it.
Many anti-corruption agencies do use the ICAC as a template, but have adapted it to fit their particular setting. Sometimes that can indeed bring success; the agencies in Croatia, Indonesia and Latvia, for example, are regarded as significant contributors to the anti-corruption fight. The majority, however, are regarded as failures.
As researcher Gabriel Kuris has argued, if anti-corruption agencies are going to be successful, then three things need to be preserved.
Firstly, they need to be both independent and beyond reproach themselves. The Central Commission for Discipline Inspection clearly fails in this as it remains a tool of the ruling Communist Party. And it is simply not that case that the commission can investigate what and who it wants, when it wants. Plus, a documentary series recently aired on CCTV revealed that the commission itself has corruption issues that it needs to deal with.
Watch: The first episode of a documentary series on the Central Commission for Discipline Commission
Secondly, anti-corruption agencies need to build alliances with others. These include civil society groups, the media and state institutions. In mainland China, the Communist Party refuses to allow these other parties to exist. Nonetheless, anti-corruption agencies need help. In Hong Kong, and in the West generally, that means talking to non-governmental organisations, relying on whatever a free press exposes, and so forth. In China, this won't work. This means that the commission will be quite one-dimensional.
Finally, agencies need to think about how best to launch preventative measures. Developing the tools to both investigate and educate people about the ills of corruption is important. To this end, the commission has developed apps to help people report corruption in provinces such as Guangxi ( 廣西 ), Shandong ( 山東 ), Guangdong and Henan (河南).
But, the party is still scared of its own people and is reluctant to embrace genuine people power. It is worried that the introduction of any preventative measures can lead to control slipping out of its hands.
The story of anti-corruption agencies across the globe is not a particularly happy one. A small number have made a significant contribution to the anti-corruption fight. The vast majority, however, go down as failures. Given the way China's commission is organised, one shouldn't hold one's breath about it eventually joining the elite group of success stories.
Professor Dan Hough is director of the Sussex Centre for the Study of Corruption at the University of Sussex in Britain
This article appeared in the South China Morning Post print edition as: Why reform of China's top graft-buster is falling short