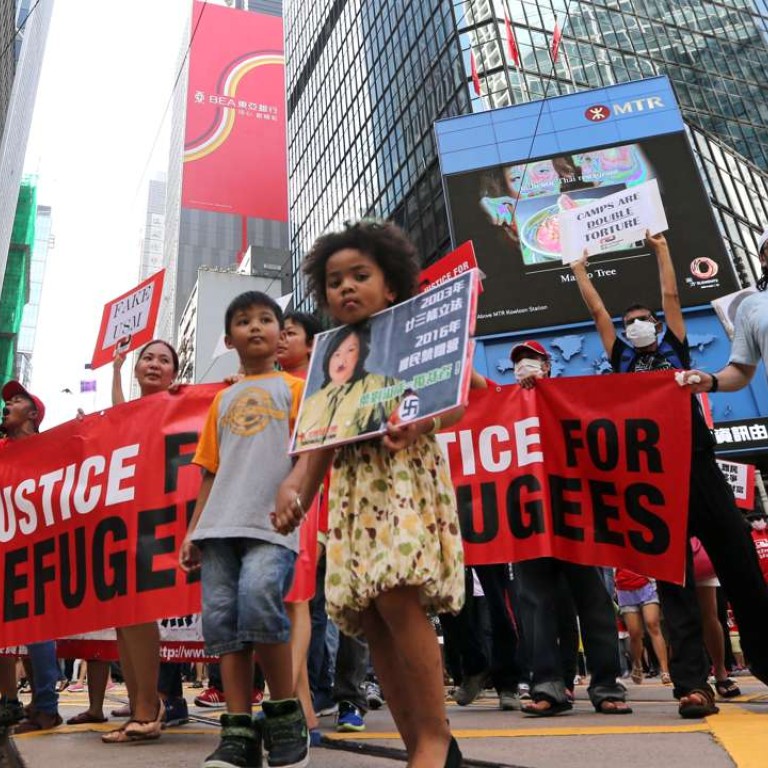 Unlike Trump's America, Hong Kong's churches are a beacon of hope for asylum seekers
Andrew Gardener and Tony Read say the city's Christian community is taking the lead so refugees can aspire to a life of safety and dignity, and more open dialogue from the government will hasten the process
Amid all the headlines and turmoil coming out of the new America, there is one piece of good news which has largely been overlooked. It's the way the church is responding to the global refugee crisis and to America's own internal crisis of undocumented immigrants.
Presidential
executive orders have targeted
those who do not have the right documentation. While the legal and administrative ramifications are complex, the Christian perspective is much more straightforward. We welcome refugees. Period.
There has been much in the US press on the Christian faith's pro-life stance, but being pro-life is not just about defending the rights of the unborn, it is also about the sanctity of life for all – regardless of race, faith, gender, status or religion. Being pro-life means being pro-refugee. This is Christianity. Refugees are our friends, colleagues and neighbours from different cultures and we are invited to love them. Jesus' call was clear – when we welcome the stranger, we welcome God himself. And that welcome means the opening of our homes, our lives and, yes, even our cities and lands.
The ancient poets of Israel wrote passionately about the perspective they believed God had towards those without a safe place to call home. This also came out of their own experience of oppression and displacement. They expressed God's desire to gather together those without a home this way: "They were hungry and thirsty, and their lives ebbed away; yet they cried out to the Lord in their trouble, and he delivered them from their distress. He led them by a straight path to a city where they could settle." (Psalm 107:5-7).
Watch: Trump's refugee ban sparks outrage across United States
It seems the path is anything but straight for the millions of refugees in our world today. This is equally true here in Hong Kong. With little dignity shown by our own administration to would-be asylum seekers, it is not surprising that many here feel even more uncertain of their future.
Ironically, until a few days ago, the US was one of the few places where successful protection claimants could be resettled and openly welcomed. Not any more.
But there is a glimmer of good news. More and more churches in Hong Kong are responding with love by offering help and assistance to those
finding it difficult to live with dignity
or see any hope of a better future. The gospel call to welcome the stranger is not an easy one, and mistakes will be made along the way. But as Christian communities in our city unite in response to those displaced and distressed, and as the government opens up more dialogue,
a straight path to a city where refugees can settle
may just move from poetic prose to practical reality.
Andrew Gardener is the senior pastor, and Tony Read the justice advocate, at The Vine Church in Wan Chai
This article appeared in the South China Morning Post print edition as: Where refugees are welcome