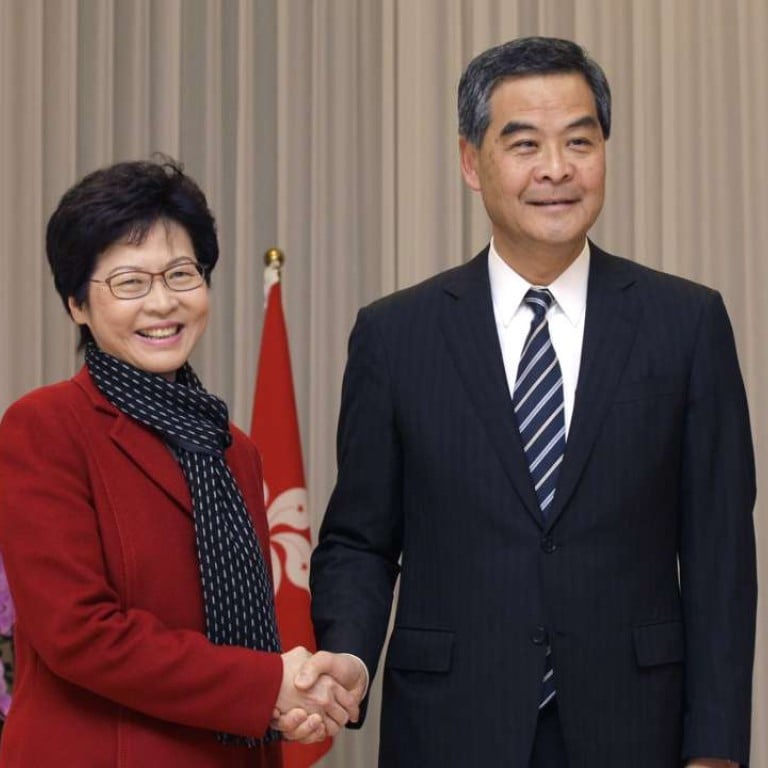 Carrie Lam must find the courage to realise her vision of a harmonious Hong Kong
Peter Mann says many challenges await the city's next chief executive in her mission to unite society, such as finding a political reform model acceptable to all and opposing entrenched interests
Carrie Lam Cheng Yuet-ngor has just been elected as Hong Kong's fourth, and first female, chief executive.
Rather than benefit from her close ties with the incumbent, Leung Chun-ying, Lam has had to struggle against the unwelcome moniker of "CY 2.0" and even central government support, seen as counterproductive. Also, it was not easy for her to explain why she could not have delivered on the promises in her election manifesto while serving as chief secretary.
In her platform – "We Connect" – she acknowledged the divisions and conflicts in society, and promised to rebuild trust and heal the rift. Yet, she did not give many details on how she intended to achieve this. To be fair, her opponents also provided few details on how to harmonise Hong Kong's fractious society.
Watch: Carrie Lam is Hong Kong's next chief executive
Lam has rightly emphasised improvements in education and promised an extra HK$5 billion for better teaching and smaller classes. This is a good start. Let's reduce our emphasis on learning by rote and exam-based education and teach students how to think creatively. Lam has also said that our children should be happy and healthy, so I hope she can keep the developers away from our country parks and build more subsidised flats on brownfield sites. Lam also promised more opportunities for job seekers to apply their talents, so she could try to widen our narrow economic base of financial and property services, and expand the creative and green industries.
Lam says citizens will thrive in a stable environment. This means Hong Kong must ensure a broader franchise for future selection of the chief executive and Legislative Council members, so there is less division in society as voters gain a stronger sense of ownership of their community. This is the only way the relationship between the people, the government and the legislature can be improved.
However, the challenge will be to find a political reform model that is acceptable to all sides. Whatever it is, it must afford the largest possible number of eligible voters a sense of empowerment: that they have ultimate control, through those they vote into office. Without such reform, our society will continue to fester in internal strife.
Finally, Lam has pledged to ensure that our senior citizens enjoy their golden years. She must therefore consider more generous means-tested pensions and an upgrade for our substandard elderly hostels, as well as increased government supervision.
The path ahead will be full of pitfalls and challenges. Let's hope Lam has the courage to oppose entrenched interests where they conflict with the well-being of the majority and to take the difficult decisions that are needed.
Peter Mann is a former administrative officer and author of the recently published book, Sheriff of Wan Chai
This article appeared in the South China Morning Post print edition as: Seeking courage under fire