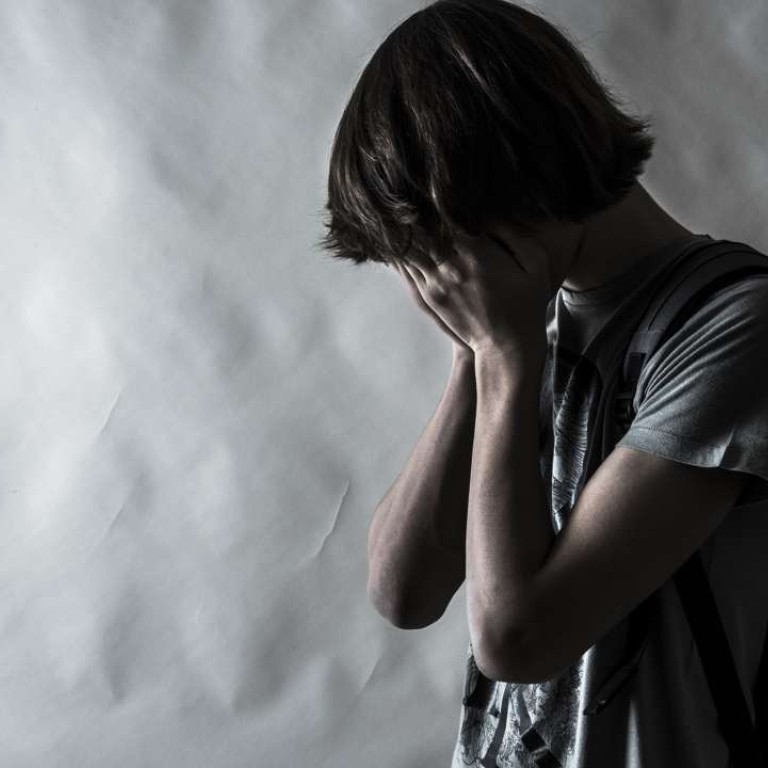 Why talking to depressed Hong Kong teens is a matter of life and death
Paul Wong and Monica Borschel say youth suicide is a multifaceted problem, but communication and social support can best protect young people battling stress and anxiety
Hong Kong is a vibrant and unique society, transformed from a fishing village to one of the most developed financial hubs in the world. The resilience of the city and its people is evident. However, Hongkongers, especially younger ones, have faced exceptional challenges recently. It is heartbreaking that many young people feel life is meaningless and
take their own lives
.
As clinical psychologists and researchers on bereavement, suicide and mental health, we know suicide is a multifaceted problem and requires solutions from multiple areas. We believe one way to increase the resilience of our youth is to improve communication and foster their interpersonal relationships. Our local research reveals that social support is the best protection for suicidal behaviour. Teenagers and adults in Hong Kong
have long working hours and little sleep
. This results in a fear-driven cycle of parents pushing children harder in the hope of a better future for them. As a result, the children feel more pressure and stress than is appropriate for development. The endless homework, tutorials, extra-curricular activities, and tests and exams leave no time for families to connect.
Stress from work and school carries into the home and relationships become strained within the family. Communication is poor, verbal and physical abuse is not uncommon. Verbal and emotional abuse often come in the forms of destructive criticism. This sort of communication reinforces the idea that "I am not good enough, I will never make it." This train of thought can be demotivating and may lead to a
negative thought pattern that enhances symptoms of depression
.
Watch: "Minister, why is it so stressful?"
One traditional Chinese way of thinking is the desire not to burden others with concerns and emotions. This easily leads to a lack of communication and may eventually lead to further despair or resentment. It is no wonder that loneliness, depression, and anxiety are on the rise. Talking about suicide does not encourage suicide, rather, the opposite. It enables the person to feel listened to and cared for. Suicide prevention starts with us asking our loved ones the most difficult question: "Are you thinking of killing yourself?"
If the loved ones give you an unshakeable "No!", please help them to reach out for help. Some great trilingual hotlines for suicide prevention are available in the city. The Jockey Club Centre for Suicide Research and Prevention offers evidence-based informed
tips for families and the suicidal.
Suicide prevention involves self-care, compassion for oneself and others, communication, and an end to physical, verbal and emotional abuse – by oneself and others. At the end of the day, everyone wants to feel heard, understood and appreciated. Tell those around you: I love you; I care about you; I appreciate you.
Talking to those around you
opens up lines of communication. If you are unable to speak about your feelings with those around you, reach out to a professional. All it takes is some understanding and encouragement to each other, particularly in the hardest of times.
Paul W.C. Wong is a clinical psychologist and associate professor in the Department of Social Work and Administration at the University of Hong Kong. Dr Monica Borschel is a clinical psychologist in Hong Kong who specialises in loss and attachment
This article appeared in the South China Morning Post print edition as: Talking to depressed teens a matter of life and death