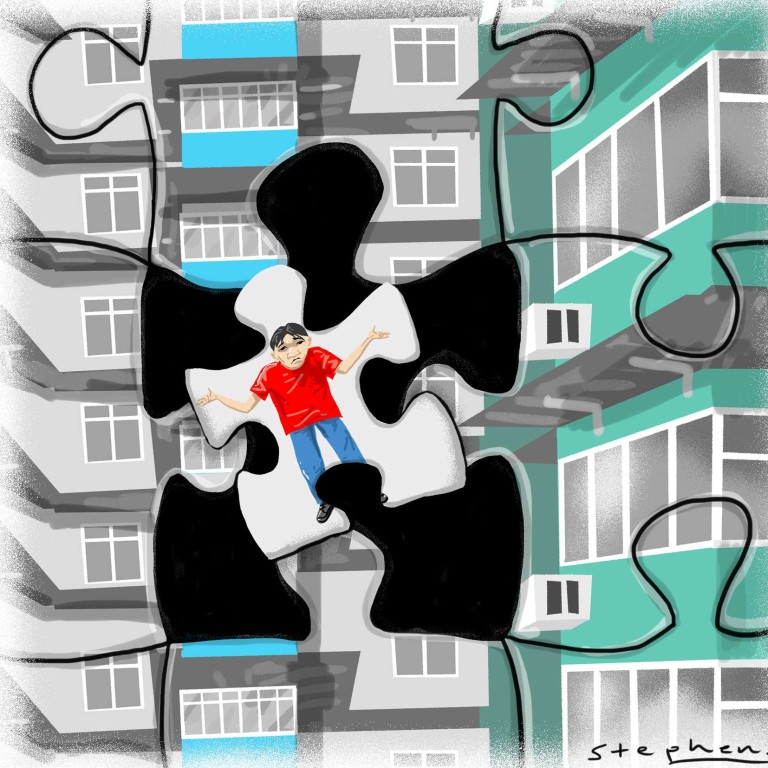 Hong Kong's housing situation is dire compared with Singapore's. Here's what must be done
Ken Chu says among the many proposals put forward to solve Hong Kong's housing crisis, a focus on subsidised housing and building on some country park land is the most practicable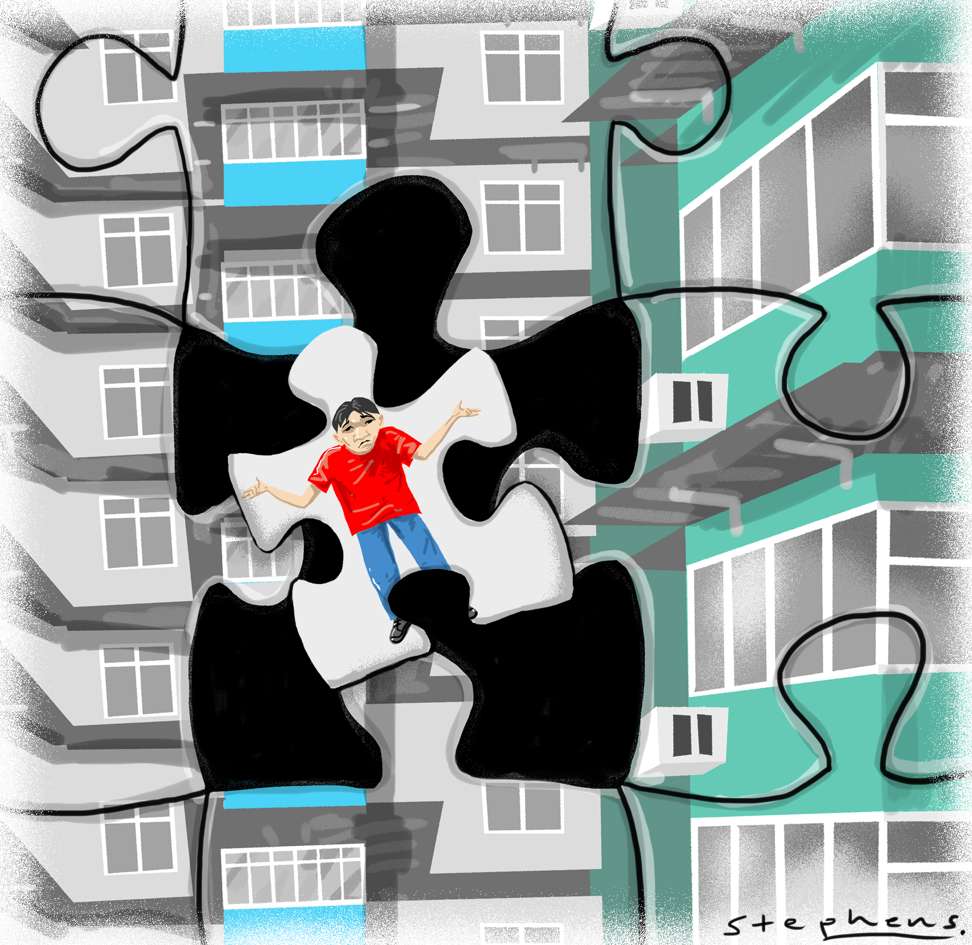 If we use Singapore as a benchmark, Hong Kong's housing situation looks insane and its quality of living depressing.
Singapore is approximately 65 per cent of the size of Hong Kong, with a population of 5.5 million living in a land area of 719 sq km. In comparison, Hong Kong has 7.3 million people living on 1,105 sq km of land. Population density is high in both places: on paper, Singapore is the more crowded, with an average of 7,792 people living on every square kilometre, compared with Hong Kong's 6,780 people, but the leafy and spacious cityscape in Singapore makes it feel less congested than Hong Kong.
In 2016, the average living space per person in Hong Kong's public rental housing was 140 sq ft, while in Singapore, each public flat resident could enjoy on average a living space of 258 sq ft.
Why so? Because most parts of Hong Kong is hilly, therefore posing a huge civil engineering test for any construction, let alone residential buildings. On the other hand, Singapore is largely flat. In Hong Kong, only 24 per cent of the land has been developed and, of this developed land, a mere 7 per cent has been used for housing. Country parks and nature reserves account for 40 per cent of Hong Kong's land.
By contrast, 14 per cent of the land in Singapore is used for housing, with only 9 per cent set aside for parks and nature reserves.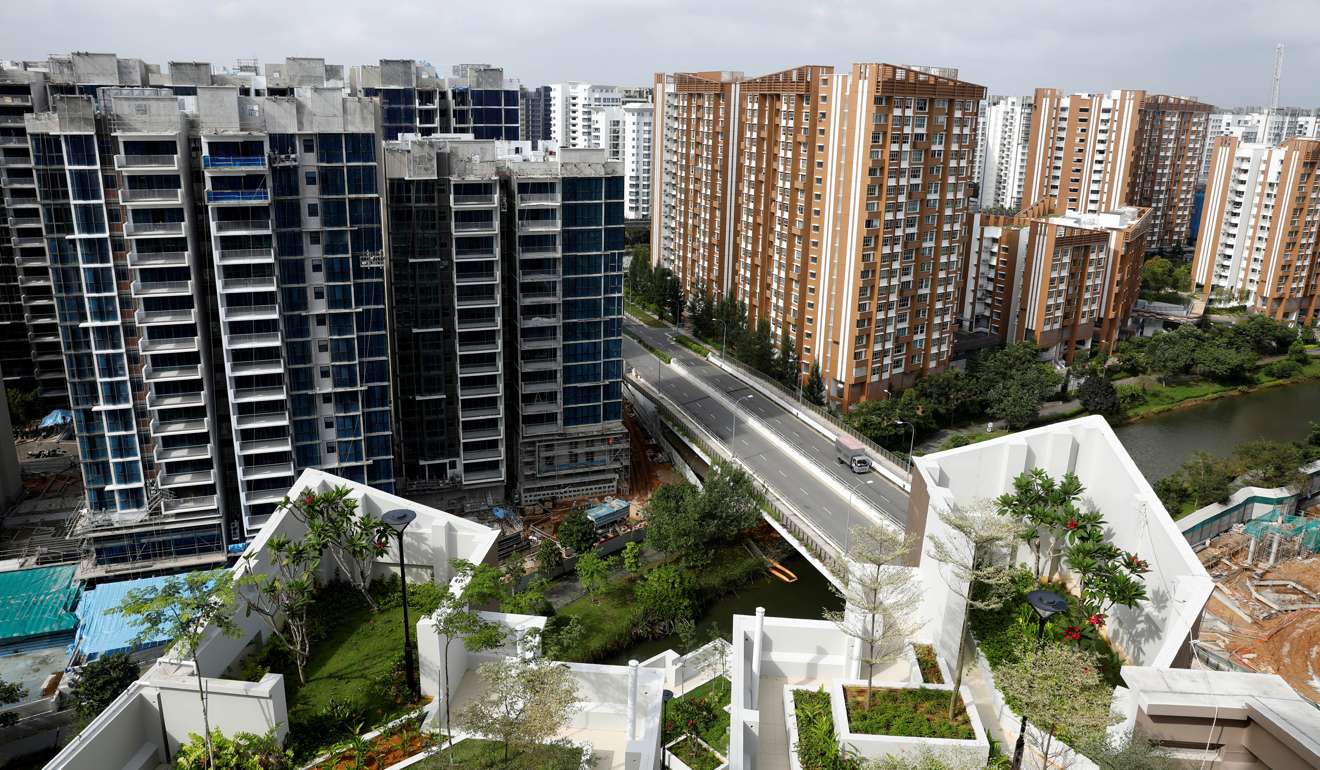 In terms of home ownership, Hong Kong pales beside Singapore. Some 91 per cent of residents in Singapore own their homes, while only about 50 per cent of Hong Kong's 2.51 million households own their property. Some 773,000 Hong Kong households, or 30.8 per cent of the total, are living in public rental housing.
Those who cannot afford private property in Hong Kong may need to wait 4.7 years on average for a public rental flat. As of last December, there were 148,800 applications for such flats.
To buy a private property in Hong Kong, one must be prepared to pay a hefty deposit, given the high prices. A standard 30 per cent down payment for a 500 sq ft flat in the urban area would be between HK$2 million and HK$3 million.
Housing prices are already high in Hong Kong. On top of that, the inadequate supply of land fuels speculation, further driving up prices.
Without a doubt, owning an apartment in Hong Kong guarantees handsome investment returns. The
Centa-City index
of housing prices, compiled by Hong Kong's largest property agency Centaline, attests to this. Launched at a base index of 100 in July 1997, the index has since climbed over the years to reach just over 150 last week.
For the majority of Hong Kong people, the rise in home prices has outstripped salary growth. In an international
survey released in January
, Hong Kong was named the world's least affordable housing market for the seventh consecutive year.
The so-called "starter homes" in most large residential estates, targeted at first-time buyers, now come with an eye-watering price tag.
In February, it was reported that a 284 sq ft flat at City One, a residential estate in Sha Tin popular with first-time buyers, recorded a selling price of over HK$14,800 per sq ft; in late March, a flat of the same size on the same estate sold for HK$16,268 per sq ft.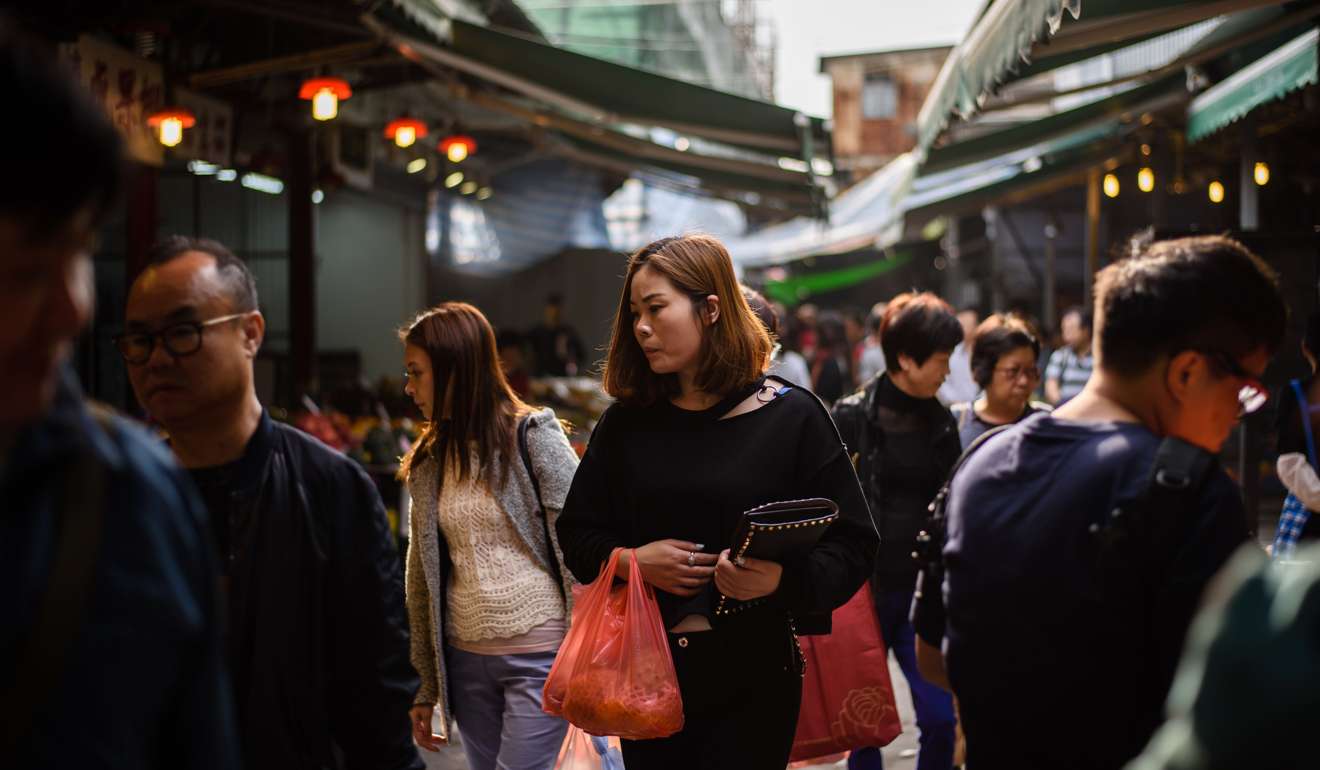 According to the latest figures released by the Census and Statistics Department, the median monthly wage for individual workers in Hong Kong is HK$16,200. In other words, for an ordinary worker earning the median monthly income, it would take 285 months, or nearly 24 years, to pay for this cubicle of an apartment – if he or she could abstain from spending a single cent on food or anything else.
The efforts by the outgoing administration, under the leadership of Chief Executive
Leung Chun-ying
, to tackle this perennial problem are laudable. The government has worked hard to increase the supply of land and housing. Leung has speeded up the planning for various new development areas in the New Territories and put in tremendous efforts to rezone industrial areas for residential development. His administration has also introduced various stamp duties to try and curb skyrocketing prices.
In his
last policy address
, Leung
pledged to provide 94,500 public flats
for the next five years and projected that 94,000 private residential flats would come onto the market in the next three to four years, which would be 45 per cent more than the supply was when he took office in 2012.
What more can be done? If our home price increases continue at current rates, our community will become increasingly destabilised, and divided between the "haves" and "have-nots"; social conflicts are bound to intensify.
Many scholars and think tanks have put forth many solutions over the years. Last year, Our Hong Kong Foundation
issued a report on housing and land
. In the report, the foundation suggested leveraging on subsidised housing, such as those built under the Home Ownership Scheme, as a way to increase housing supply. I strongly believe that such subsidised housing provides a relief to the "sandwich class" who are trapped in a chasm – their income makes them ineligible for public housing, but they are not wealthy enough to buy a private home.
In particular, the foundation suggested that the unpaid land premium be fixed at the time of purchase, instead of leaving it to be determined at the time the owner decides to sell the flat. This aims to ease the burden and uncertainty for the owner, who otherwise will worry about paying a hefty land premium, given Hong Kong's ever rising home prices.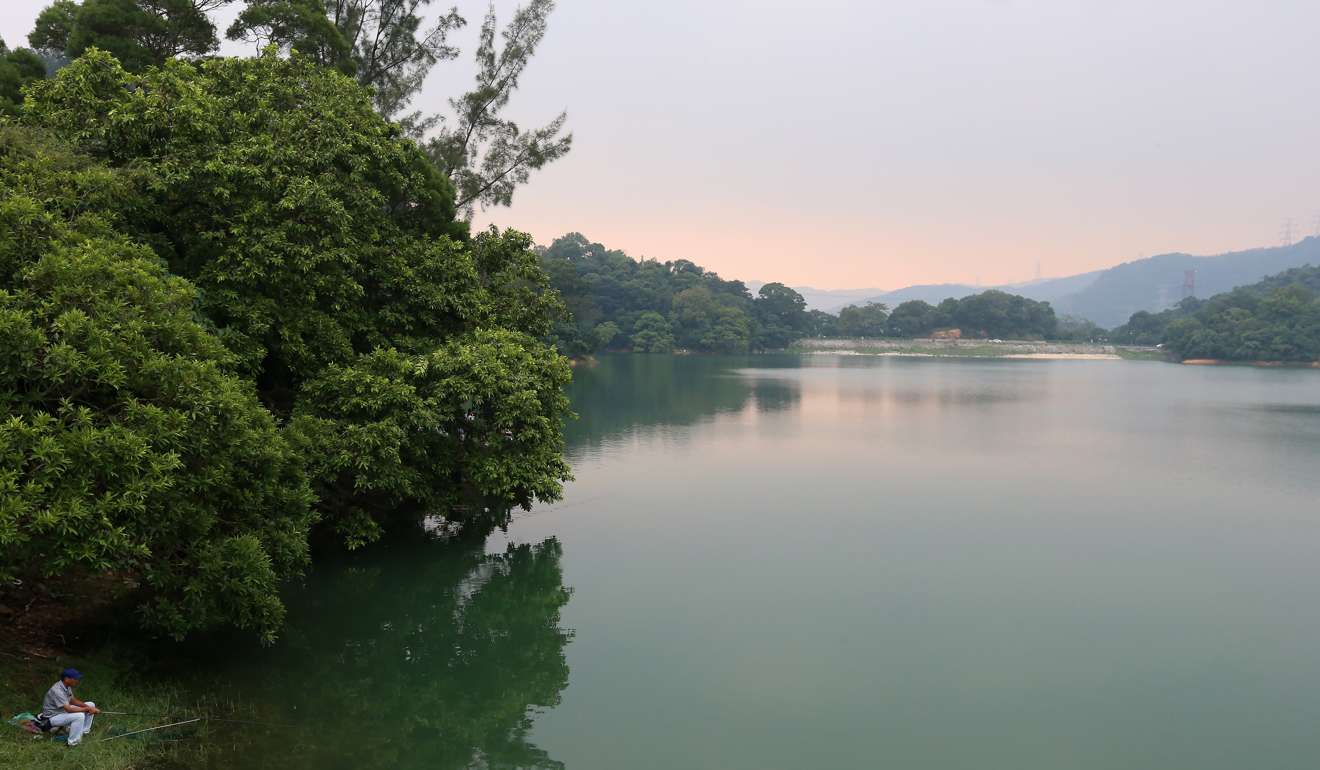 Further, we must think of a way to increase land supply. As noted above, only 24 per cent of Hong Kong's land has been developed, while some 40 per cent is country park land and nature reserves. I agree with Leung's recommendation to develop the land on the fringes of country parks with low ecological value, to build low-density housing and homes for the elderly. Some people estimated that just 2.5 per cent of such low-value land in the country parks could yield 440,000 residential units.
The incoming administration of
Carrie Lam Cheng Yuet-ngor
cannot be expected to shoulder all the responsibility for tackling our housing problem.The entire community needs to understand the challenges and be engaged about land use and development.
The government should improve coordination between all relevant policy bureaus and departments to expedite the process of changing land use, overseeing the new development areas and resuming land and compensating the affected land owners.
Resolving the problem of insufficient housing and land supply and housing affordability is in everybody's interest in Hong Kong, because if the bubble bursts or social discontent explodes, everybody would be affected.
Dr Ken Chu is group chairman and CEO of the Mission Hills Group and a National Committee member of the Chinese People's Political Consultative Conference
This article appeared in the South China Morning Post print edition as: Workable solutions