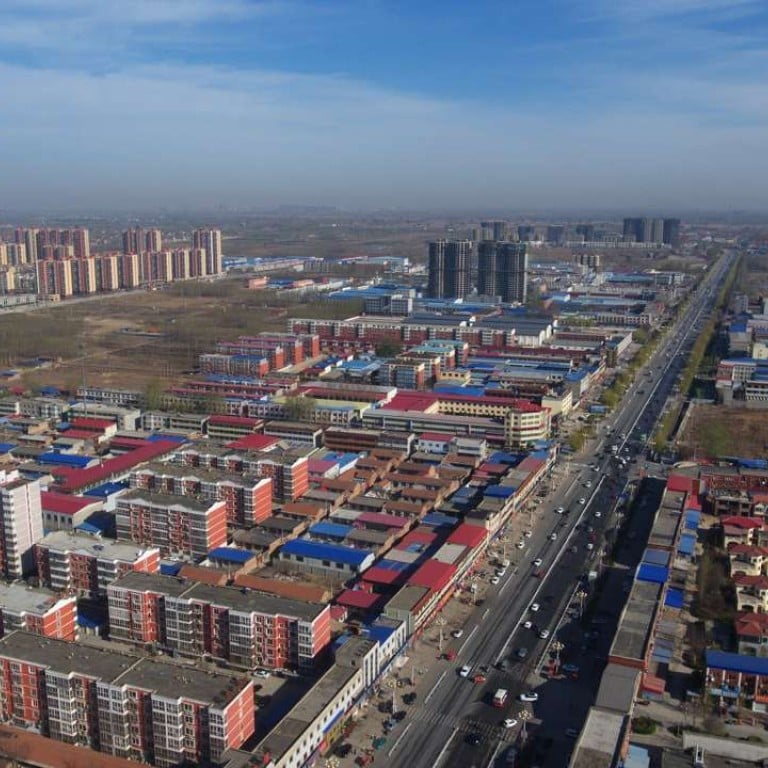 Keeping speculators out of new economic zone is the right decision
Allowing uncontrolled buying of property and other assets could damage the Xiongan New Area before it gets off the ground
For China's leaders, organic growth and market forces are secondary considerations. When Beijing wishes to seize an opportunity, top-down centralised planning kicks in. So it's not surprising that the central government is going all out to establish the Xiongan New Area in Hebei province, about 100km southwest of downtown Beijing.
The nation's capital has long absorbed key political, economic, social, cultural, governmental and bureaucratic functions. But its overriding importance also has led to so-called urban 'diseases' such as overpopulation, pollution, traffic congestion, soaring property prices and an insatiable demand for resources.
President Xi Jinping has said some non-core functions of the capital could be offloaded to other nearby areas. It's clear from the official announcement at the start of this month that Xiongan will take up this role. This is a welcome development.
While few details have been disclosed, the mere declaration of a plan enjoying the full support of the party's Central Committee and the State Council has been enough to fuel a buying frenzy in the property and stock markets.
Flats are being snapped up en masse in nearby areas. Any listed company with a notional connection to the project is sought after by investors. They are, in a sense, not wrong to think this is the next big thing. Deng Xiaoping had the Shenzhen special economic zone, and Jiang Zemin had Pudong. Clearly, Xi wants his own legacy, and Xiongan is it.
Key hi-tech clusters like Silicon Valley in the United States and Haifa in Israel have redefined and revolutionised industries. Similarly, Xiongan aims to unleash innovation and entrepreneurship. While the project is laudable, investors appear to be getting ahead of themselves. If soaring property prices are an urban disease, the outbreak has already spread to the new economic zone. Even before officials can start the project, they must first head off a potential property bubble.
On the mainland, many people have too much in savings and too few outlets to invest, so projects like Xiongan are a natural money magnet. Investors are jumping in, though, well ahead of any potential long-term benefit. A property sales freeze and other restrictions have been imposed. Those measures are necessary to curb speculative land and property purchases.
To be sure, this development model may pave the way for future special economic zones on the mainland. But uncontrolled speculation is not a good start and must be quickly curbed to prevent damaging the new zone's future prospects. The project is too important to be hijacked by speculators.