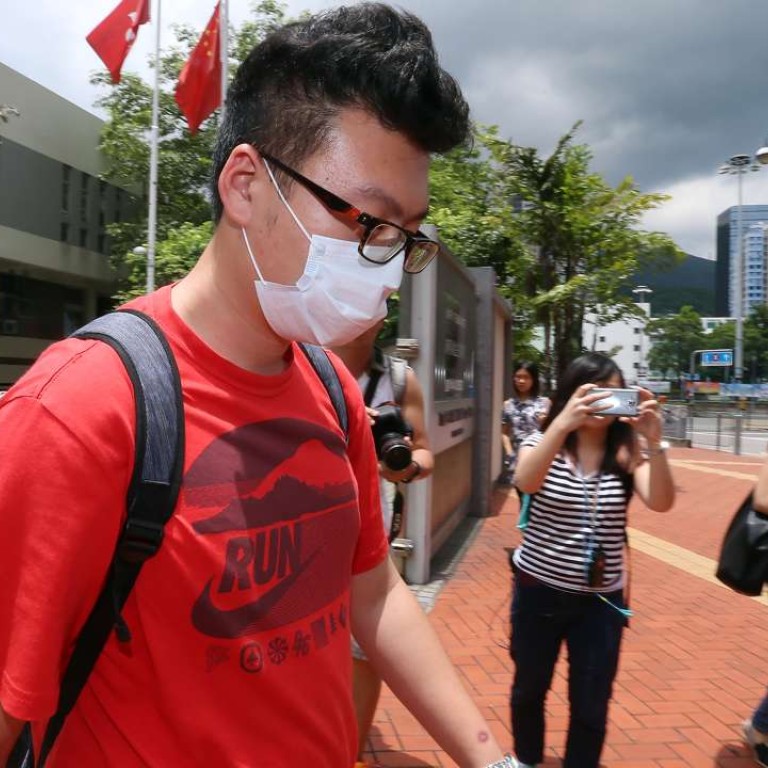 How brash Chinese air passengers are taking the power struggle with America to new heights
Wenfang Tang says with bias and differing expectations about service already making air travel fraught, the rising number of entitled nouveau riche Chinese travellers adds to resentment on both sides
"Please don't worry about making a mistake on your custom form, you can simply cross it out and put the correction next to it. We are not in China anymore and we can be a little different," the flight attendant announced to the passengers on a United Airlines flight from Beijing to Chicago.
I looked around and saw that the majority of the passengers were Chinese. The flight attendant must be thinking that she was doing them a favour by liberating them from China's autocratic control. I felt a little uneasy because I didn't expect to hear such stereotypical political commentary about China on a commercial aircraft filled with Chinese nationals.
What if an Air China flight attendant were to announce: "We are about to arrive in Chicago. Please take off and hide your jewellery because people there get robbed and even shot all the time?"
The number of Chinese visiting the US has skyrocketed in recent years, yet the relationship between the two countries is by no means improving. The problem is partially rooted in the cultural differences and misperceptions on both sides. As a Chinese American who was born and grew up in China but has lived in the United States for many years, I have been witness to the constant clash of cultures during my frequent trips between the two countries.
The problem of the tactless political rhetoric becomes even harder to deal with when the Chinese passengers have to face the seemingly unfriendly American flight attendants. For example, they will not help you with luggage if the overhead compartment is full. "You are on your own," I heard one flight attendant once tell a Chinese passenger who was asking for help.
One time a Chinese passenger sitting next to me didn't hear a flight attendant who was trying to serve him drinks because he had his ear phones on. She seemed to be annoyed and offended because he didn't treat her with respect, and told him that he needed to take them off the next time when she talked to him.
Asian carriers, such as Chinese and Singaporean airlines, seem to have a different service culture. The young and non-unionised flight attendants actually help you with your luggage when the overhead compartment is full. They don't talk back when passengers complain. They kneel on one knee in the aisle alongside the seat when they talk to you.
When Chinese passengers, spoiled as they are by the Asian service culture, board an aircraft of an American airliner and expect the same level of service, the crew members surely see them as rude, unreasonably demanding and condescending. Their instinct is to put up a shield to fend off being treated as second-class citizens. That's why they seem to be defensive and sometimes even unapproachable, and for that I don't blame them.
Watch: Chinese travellers sing national anthem at Thai airport when their flight is delayed
Admittedly, the Chinese are not among the most gracious travellers in the world. They are loud and most of them don't speak English. They like to show off their wealth by presenting themselves as rich and deserving to be served. They jump up and open the overhead compartment when the plane is still taxiing.
One time the Chinese media reported that passengers even got on to the runway and blocked other planes from taking off because their own flight was late.
Some Chinese passengers have little respect for public space. They make a total mess in the lavatory. They allow their toddlers to run everywhere on the plane. Any transpacific trip is almost certainly ruined for me if I have Chinese passengers both in front and in the back. The one in front will most likely recline the seat, leaving me with very little leg room. The one behind will be kicking and bumping the back of my seat every time I try to fall asleep.
The rise of China has certainly made its presence more noticeable in the world. Yet its newly rich mentality and its unawareness of, or unwillingness to follow, the existing norms make the keepers of the existing order threatened and resentful. This clash between the new power and the old power has clearly exemplified itself in the growing tension between the US and China in the recent years.
Just like the relationship between the two countries, air travel between the US and China is a bumpy ride these days, especially if you are, like me, stuck in often-packed economy class for 15 hours with obnoxious passengers, aloof flight attendants, and annoying announcements.
It is a ride filled with mid-air cultural collision, as reflected in both sides' resentment, distrust and blaming of each other. I can't wait to have a less turbulent experience one day. That day may also bring a smoother relationship between the two countries.
Wenfang Tang is Stanley Hua Hsia Chair Professor of Political Science and International Studies at the University of Iowa
This article appeared in the South China Morning Post print edition as: US-China culture clash means turbulence is guaranteed