Disney
Get more with myNEWS
A personalised news feed of stories that matter to you
Learn more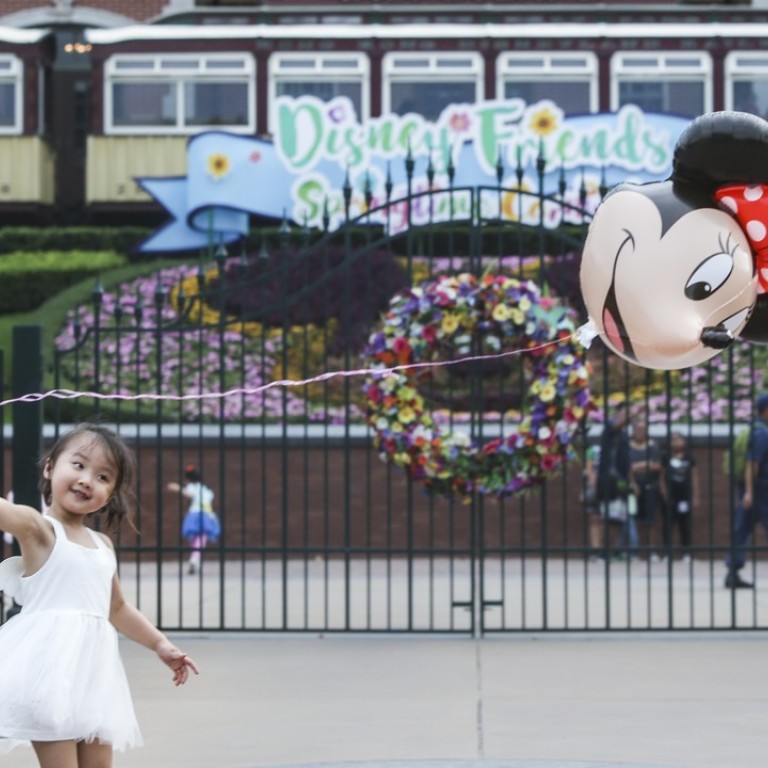 Now that Disney's got our money, it needs to earn our trust
Hong Kong taxpayers are contributing more than HK$5 billion to theme park's expansion programme and will expect a return on their investment
The Legislative Council's Finance Committee has finally passed a controversial taxpayer-funded deal for expansion of the
Disneyland theme park
. Months of bickering, lobbying and filibustering by opposition pan-democrats may have been futile in the face of a
take-it-or-leave-it offer from Disney
to share the cost. But critics had a point. The government's financing and management arrangement with Disney remains unfavourable for the taxpayer. Moreover, it does not come up for periodical review or renegotiation that would be an opportunity to make it fairer.
The theme park itself has more often than not failed to live up to its promise, either as an attraction to tourists or local families. Nearly 20 years after it was conceived as an economic boost amid the Asian financial crisis, it is looking uncompetitive with other Disney parks, and beset with rivalry from similar attractions sprouting all over Asia.
Having said that, the government is probably on the right track in
pouring HK$5.45 billion
into a HK$10.9 billion, six-year expansion plan that could create a leisure and entertainment package that would attract more support and return visits from locals and have more credible appeal to tourists.
In return, however, critics wanted a review of an arrangement under which
Disney has continued to draw millions in royalties and management fees
even as the park has lost money in all but three years. But there is no way out of it short of a concession like a revision under which, say, Disney forgoes some royalties when the park loses money in consecutive years. From Disney's perspective, however, it got a good deal and it is understandable if it sees no reason to change it. Ultimately, the only way out that will make everyone happy is if the operation picks up and consistently makes a lot of money, which would soften the impression of exploitation of the venture by a big American corporate partner. To achieve that, Hong Kong Disneyland needs to be sharply focused on where its market and loyalties lie. It has come up short as a pillar of the tourist industry. At the same time, few Hongkongers go there compared with local turnout in other places with big theme parks. Locals accounted for only 39 per cent of total attendance last year.
Hopefully, the expansion and new attractions will stimulate local interest and more return visits. Given that the government is the biggest investor, it is to be hoped it shares oversight of the major improvement programme and input into Disney's strategy. Disney has commented that it is "grateful" for Legco's support. It would be good to see an effort to address critical feedback from across the political spectrum and to prove that the new investment is worth it.