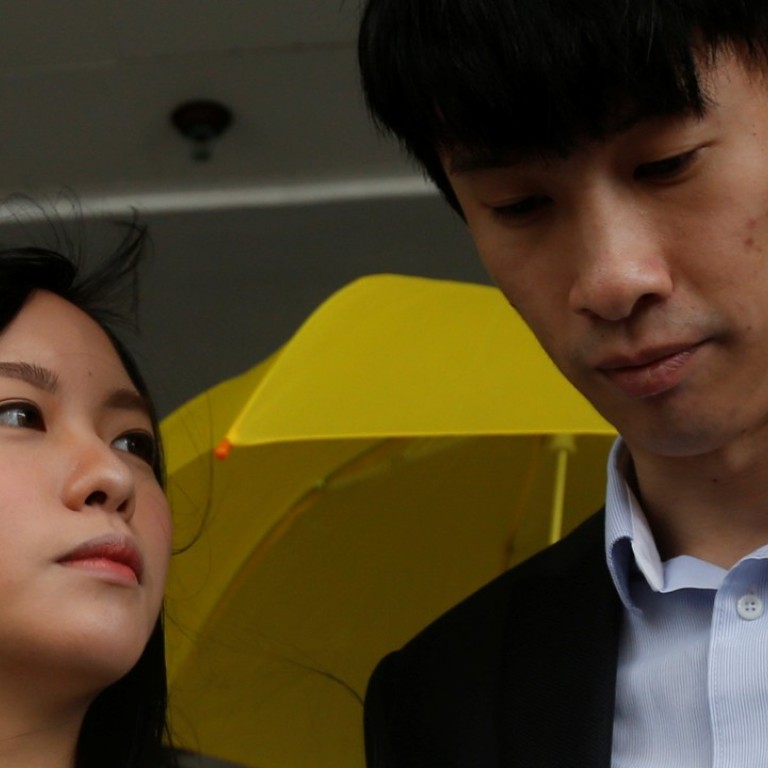 Guide Hong Kong's young people away from street politics and towards constructive engagement
Jose Alvares says the city needs to do a better job at offering opportunities to its young people, which will give them a deeper connection to society
Disqualified lawmakers Sixtus Baggio Leung Chung-hang and Yau Wai-ching were arrested last month over unlawful assembly. Whatever the verdict, it was painful to see young talent being thrown away in such a fashion.
By all accounts, their behaviour was not acceptable and should not go without proper reprimand. However, we should also consider whether society in fact shares some of the blame.
Youth is in part defined by the pursuit of an identity, which in turn is influenced by our surroundings.
So the question is, has society not been failing youngsters like Joshua Wong Chi-fung, who have been taught that a contribution to society is best made by throwing bricks rather than putting them together?
In the recently released Forbes "
30 Under 30 Asia 2017
" list, there are seven youngsters based in Hong Kong out of the pool of 300 winners (from all walks of life). Given Hong Kong's small population, this demonstrates the abilities of Hong Kong youth, when they're given the opportunity to explore and grow. Unfortunately, their inspiring feats, as well as others who escaped the media attention, remain overshadowed by the disruptive antics of a rowdy minority.
Polls that found very limited support for
Occupy Central
underline the strength of the silent majority, which is not limited to the group founded by
Robert Chow Yung
, but includes all who believe in a constructive path for the development of society. I believe the focus should be directed to fostering opportunities for our youth that will give them a role in society.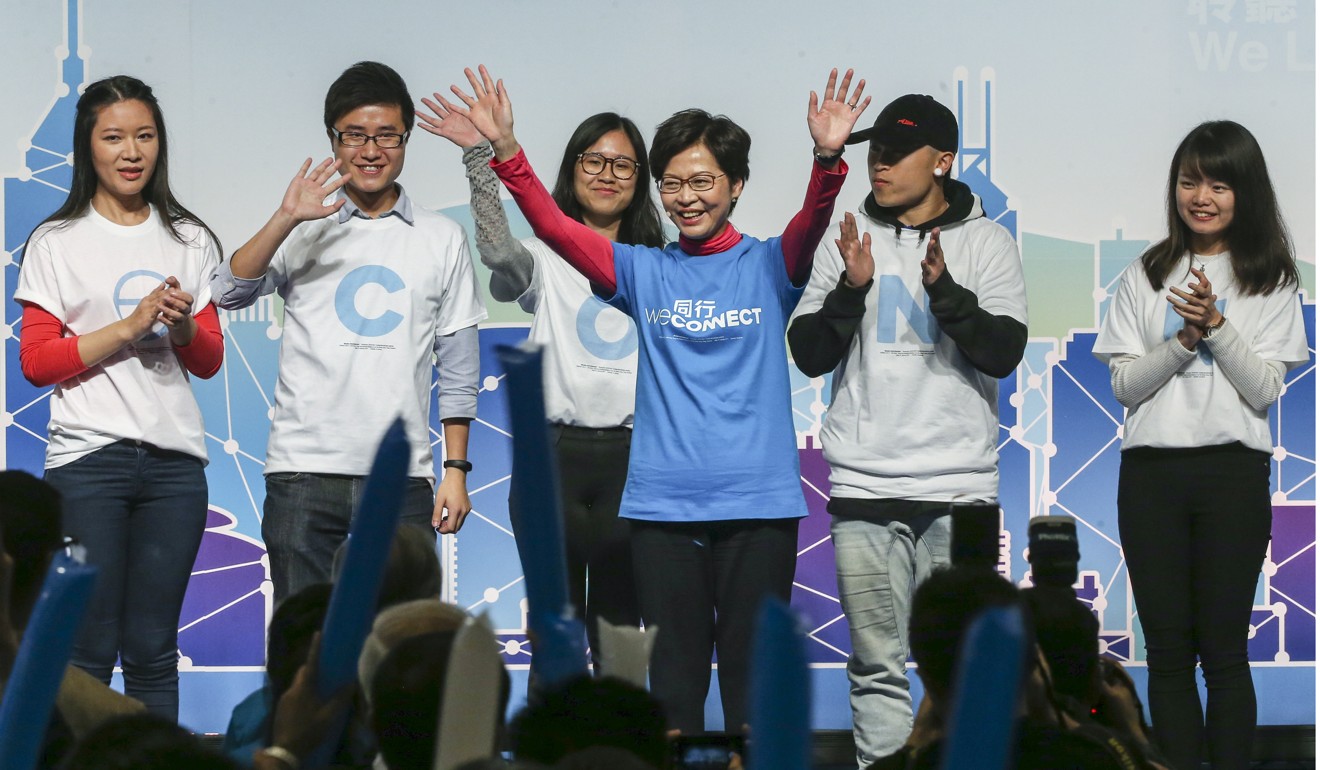 Chief executive-elect
Carrie Lam Cheng Yuet-ngor
showed unrivalled understanding of such an issue not only by deeming it a priority in her manifesto but also by engaging young people to work for her campaign. The student interns on Lam's campaign received
generous compensation
for their work, and although it drew some criticism, such an action is precisely an example of the opportunities that society must encourage.
Today's youth will be our future leaders, and if we hope for a harmonious and prosperous future, we must now provide them with an inclusive environment. This means promoting the participation of young people in the decision-making process. It also means providing enough training and moral guidance so they do not stray from the path.
A youth-friendly society also does not set unnecessary limits. For example, Article 44 of the Basic Law bars anyone younger than 40 from holding the post of chief executive. Is there a need for this rule? Even if no one under this age is ever elected to the position (which is most likely), the existence of the limit sends the wrong message.
Jose Alvares is a lawyer from Macau
This article appeared in the South China Morning Post print edition as: Give our youth a chance