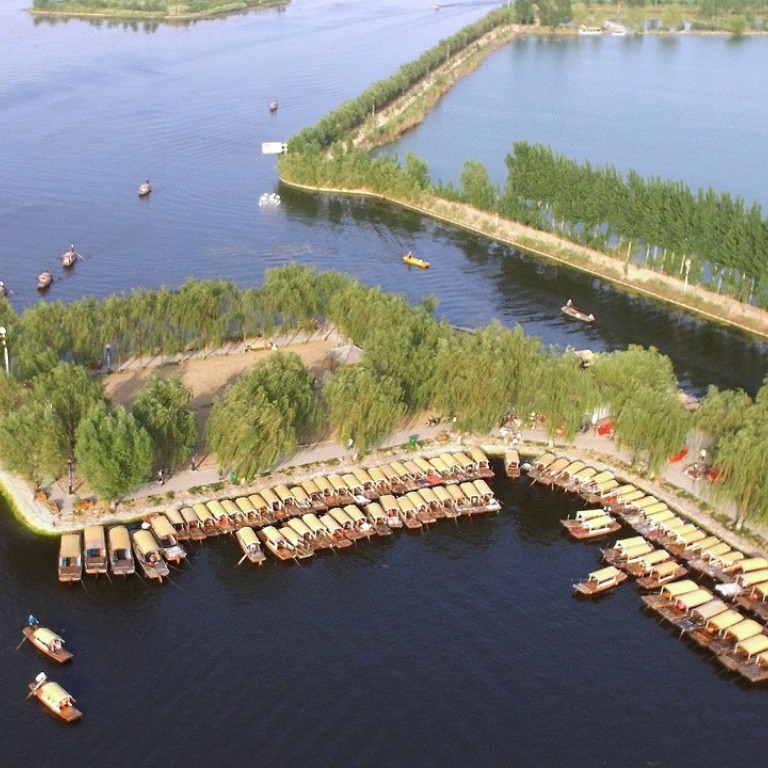 How the Greater Seoul model can help Beijing realise its vision of Xiongan as a satellite city
Winston Mok says initial plans for Xiongan may look very much like the Seongnam/Gwacheon city combination, but the magic bullet could in fact lie further south, in Korea's Silicon Valley
Despite the rhetoric, Beijing is not planning to make
Xiongan New Area
another Shenzhen. Shenzhen is a megacity of 12 million people, while Xiongan's population will be kept at 2.5 million for the foreseeable future. The best planning clue may be found outside China – in Seongnam city near Seoul.
Seongnam's population is 10 per cent of Seoul's. Xiongan's planned population is 10 per cent of Beijing's. To speed up Seongnam's development, the Korean government relocated major state utilities there. The initial anchor tenants of Xiongan will also include state-owned enterprises from Beijing.
Gwacheon, a small city next to Seongnam, housed some central government ministries until their relocation south to Korea's new administrative capital of
Sejong City
. So Xiongan, to be formed from three places, would appear similar to the Seongnam/Gwacheon combination.
Could Xiongan cure Beijing's chronic congestion? Seongnam helped alleviate the once unbridled growth of Seoul, but was hardly the magic bullet. To address Beijing's urban problems, it could consider lessons from Greater Seoul.
Seoul has about 10 satellite cities – Seongnam is just one. Greater Seoul is more than twice the scale of Seoul. To absorb the spillovers from monocentric Beijing, many Xiongans are needed, or Xiongan may balloon far beyond its planned scale. The successes of the Yangtze and Pearl river deltas were shaped by dynamic interactions among their many vibrant centres. So the future of Xiongan hinges on the ecology of the urban system around Beijing.
The most cost-effective way to take the edge off Beijing's growth would be to extend Tianjin's rail connections to Beijing's central business district. And Xiongan's success will be moulded by how good its rail connections to Beijing's central areas are.
Despite the presence of state giants, Seongnam has not become a centre for commerce or innovation – partly as no university and few research institutes are located there. Beijing could divert some of its universities and research institutes to Xiongan and other satellite cities.
A better
role model for Xiongan
is perhaps Daejeon, further south, 50 minutes from Seoul by high-speed train. Daejeon houses 12 national government agencies and a few state firms, and is known as Korea's Silicon Valley – the very vision for Xiongan. It is home to 18 universities and, with more than 100 research institutes, is a science and technology hub. Sejong, the new national administrative capital, was built next to Daejeon.
To get a sense of the possible futures for Xiongan, take a look at and compare Seongnam/Gwacheon with Daejeon/Sejong.
Winston Mok, formerly a private equity investor, is a private investor
This article appeared in the South China Morning Post print edition as: Korean model for Xiongan