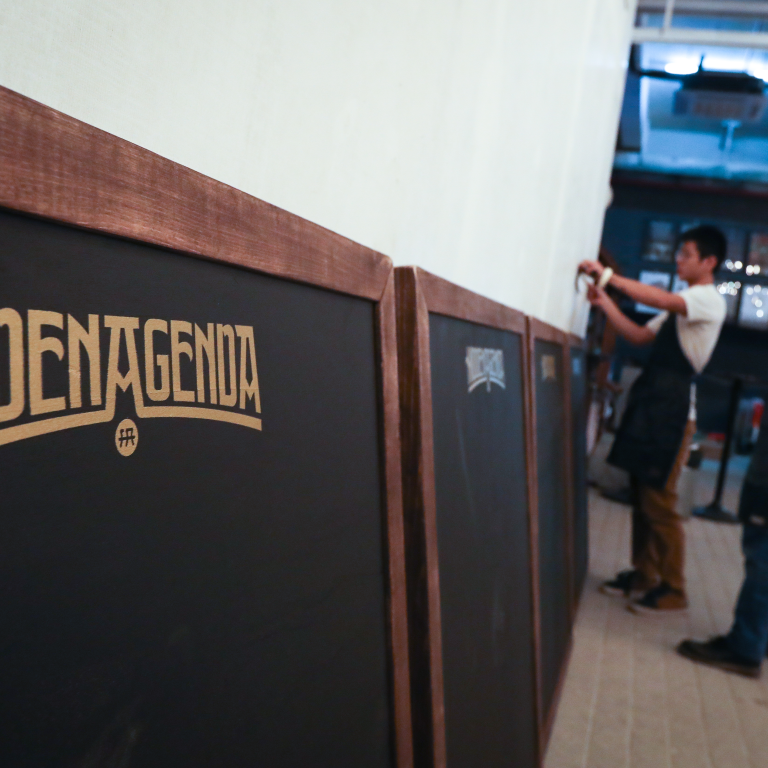 Industrial buildings ideal for arts and music scene to flourish
There are many empty spaces in the city that would be ideal venues, as long as safety regulations are vigorously followed
A crackdown on a live music venue operating illegally in an industrial building and overseas musicians performing without work permits would not usually be matters for appeals to the authorities. After all, the law is the law. But a raid by police and customs officers a week ago on one such venue that resulted in the arrests of seven people, including four performers and the founder of an indie club, highlights an issue that has long vexed a particular sector of the music and arts community in Hong Kong. The lack of affordable space for shows and exhibitions is stunting the development of our city's arts and culture scene. Greater flexibility to allow the use of otherwise empty industrial buildings would address some of these concerns.
The Kwun Tong club, Hidden Agenda, was notorious among authorities for flouting the rules. It moved from venue to venue and at the time of the raid, was believed to be operating without a public entertainment licence. The entertainers – three members of the British band TTNG and American multi-instrumentalist Mylets – were suspected of breaching their conditions of stay by performing without work visas. There are good reasons for such regulations, safety being the most important.
Industrial buildings not built with performances in mind. They are not fitted for large crowds and pose a risk to lives should there be an emergency. But the decline of the industrial sector has also meant many such buildings are now little-used or vacant and they are ideal spaces for other purposes, such as alternative music and arts events or for smaller-scale shows. The government has recognised the need and chief executive-elect Carrie Lam Cheng Yuet-ngor suggested in her election platform that the lower floors of such structures could be used for non-industrial purposes if fire safety standards were met.
A city of 7.4 million people should have a vibrant music and arts scene. There is no shortage of talent, but overpriced, poorly equipped or ill-suited venues are deterrents. Spaces in old industrial buildings could be an answer, but strict rules mean that promoters and performers who turn to them are often breaking the law. Authorities should be more flexible, so that artistic expression can be given greater room to flourish.