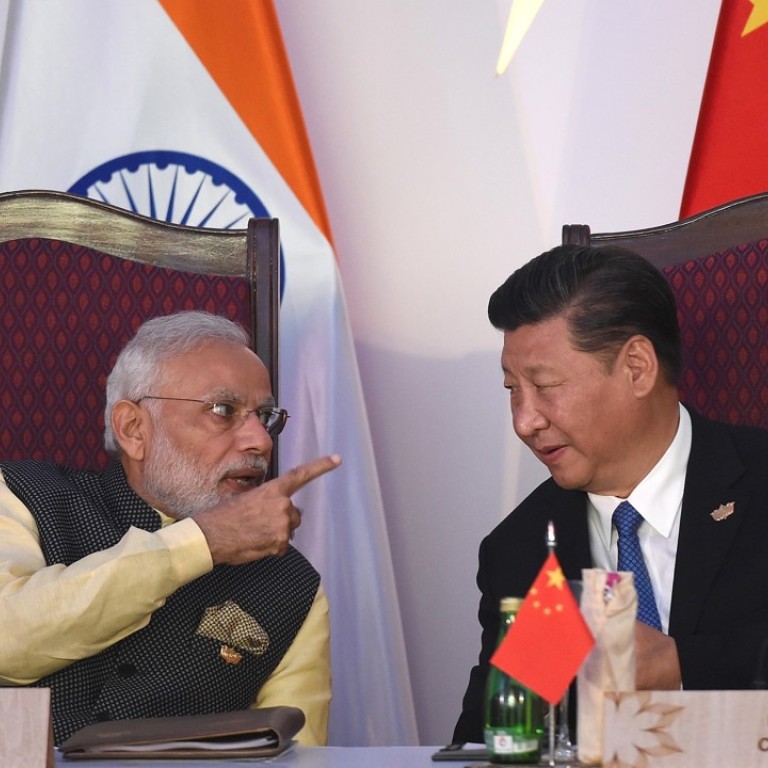 China must heed India's concerns to coax Modi on board the belt and road caravan
Manik Mehta says greater sensitivity to India's concerns over territorial integrity, as well as fighting terrorism and Nuclear Suppliers Group membership, would help China make its case with New Delhi
While the just-concluded
One Belt One Road Forum
in Beijing had all the trappings of a colossal international spectacle, with leaders and politicians from around the world smiling for the international media and photographers, the absence of some political heavyweights served as a stark reminder that all was not going according to
President Xi Jinping's
(
習近平
) choreography.
Xi would have liked to see one leader who was conspicuously missing: Indian Prime Minister Narendra Modi. Miffed by Chinese attempts to undermine India's interests, Modi declined the invitation to attend the summit in Beijing.
India, a rising power in its own right, has a number of grievances against China: first, China has tried one ruse after another to
block India's entry into the Nuclear Suppliers Group
, although the overwhelming majority of NSG members favour India's inclusion.
China has argued that both India and Pakistan should become members. This was a condition that not only angered India but also other countries, particularly the US, which has strongly condemned Pakistan's nuclear proliferation activities and its clandestine supply of technology to North Korea.
By obstructing Azhar's inclusion in the blacklist, China faces criticism for shielding a known terrorist. China's conduct in regard to Azhar belies its claims of combating global terrorism and extremism.
Watch: Xi Jinping hosts Belt and Road Forum
There is also the fundamental issue of India's sovereignty and territorial integrity, which it says have been violated. The belt and road would cover 68 nations – from China through Southeast and South Asia to Africa and Europe. The core problem for India is the location of the China-Pakistan Economic Corridor, which Beijing flaunts as a flagship belt and road project.
Another reason for China to be wary is that the Chinese-funded Gwadar Port in Pakistan is highly unpopular in Baluchistan, the province where it is located. Anti-Pakistan sentiments run high there because the Baluch people claim the province was forcibly annexed and Islamabad has, over the decades, neglected the province's development while exploiting its mineral wealth.
China urgently needs markets such as India for its huge overcapacity that is creating massive job losses amid a slowing world economy and declining demand.
A good start would be to sort out issues such as India's membership of the NSG and Azhar's designation as a terrorist. The question of India's sovereignty over Pakistan-occupied territory also needs to be resolved; if Kashmir is indeed a disputed territory, as Pakistan repeatedly claims, then the latter has no legitimacy in allowing China to use it for strategic and commercial interests. Without India, the belt and road project could face long-term problems.
Manik Mehta is a New York-based political commentator
This article appeared in the South China Morning Post print edition as: How China can coax India onto the belt and road