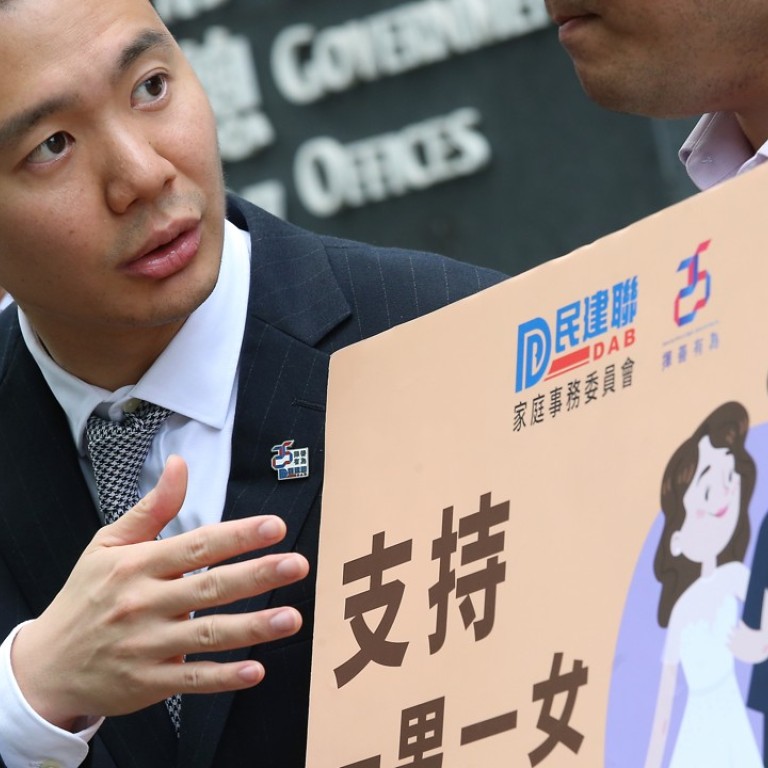 Gay marriage issue must not be avoided
After Taiwan's landmark ruling, the issue of same-sex unions cannot be dodged indefinitely in Hong Kong. A clear commitment from the incoming government to consult the public would be a good start
With gay marriage recognised in more than 20 countries over the past 16 years, it would seem that wider acceptance is only a matter of time. The latest to embrace it is Taiwan. After last year electing its first female president who campaigned with a gay-friendly platform, Taiwan's top constitutional court has delivered a landmark ruling that is set to turn the island into not just the first place in Asia, but also the first Chinese society, to legalise same-sex union.
That has inevitably outshone Hong Kong, which prides itself as Asia's world city. Over the past few years, little has been done to improve the rights of sexual minorities. Not only did we shy away from broaching the issues with a public consultation, any steps to fight discrimination have been met with even more vocal opposition.
A case in point is a recent High Court decision in favour of a gay civil servant fighting for spousal benefits for his legally married partner overseas. The ruling has been misunderstood by some people as paving the way for same-sex marriage, even though it was made abundantly clear that the definition of marriage under Hong Kong law shall remain unaffected. There are even fears of a drastic surge in homosexual civil servants getting married overseas. The government has already appealed against the decision.
The issues are no doubt highly controversial. Despite years of campaigns, we are still nowhere near a consensus on outlawing discrimination of the grounds of sexual orientation, let alone legalising same-sex marriage.
But that does not mean the government can sit back and do nothing. Regrettably, the position of the chief executive-elect Carrie Lam Cheng Yuet-ngor remains ambiguous. She did not commit herself to do more on this front during her campaign. This is unsurprising, given the prevailing hostility against the LGBT community in certain quarters of society. When she did not rule out a public consultation on same-sex marriage, anti-gay groups criticised that a chief executive candidate should not make promises lightly. But the issue cannot be dodged indefinitely. A clear commitment from the new government would be a good start.