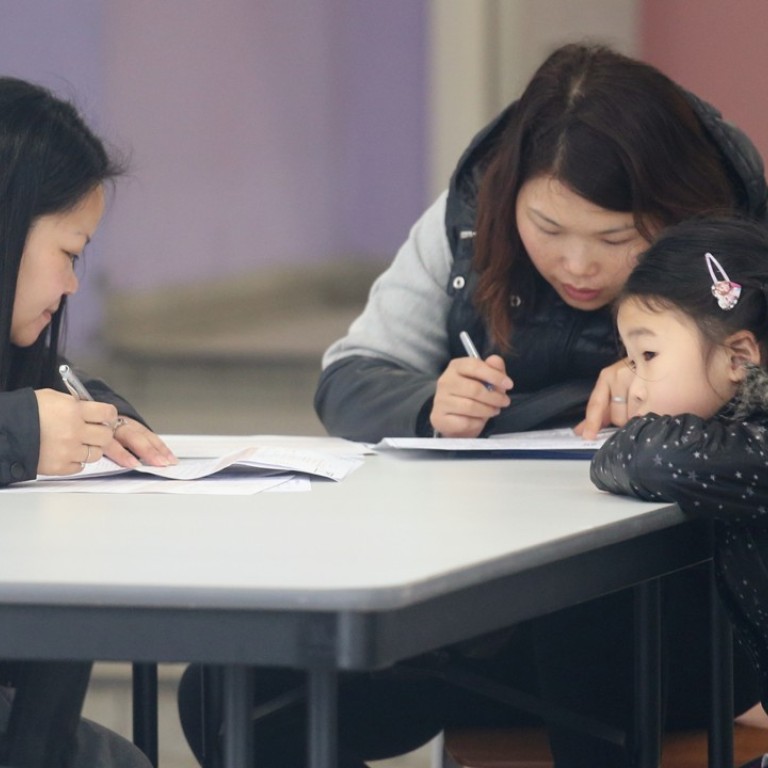 Find time to speak English with your children
Hong Kong has been faring increasingly poorly in the EF English proficiency index. But if parents want their children to become proficient, they have to make an effort to communicate
Mastery of another language requires hearing and speaking it often. The younger the learner, the more adept at mimicking new sounds and appreciating pronunciation. Many Hong Kong parents see English as a route to improving opportunities. But attaining fluency needs more than a few hours of lessons each week.
A study of more than 1,800 first-time parents whose native tongue is Cantonese has made that plain. Experts contend that they should be helping their children get additional exposure at home by speaking English to them for between a minimum of 30 minutes and ideally, three hours, a day. But 47 per cent found time for just 15 minutes or less and 25 per cent between 16 and 30 minutes. The reason given by almost two-thirds for not finding more time was a lack of confidence in their ability to communicate in English.
That could well be the case; Hong Kong has been faring increasingly poorly in the EF English proficiency index, a global ranking of countries and territories produced by an international education company. The city slipped from 22 in 2013 to 30 last year after it was determined to have moderate proficiency, putting it in the company of South Korea and Vietnam. But Hong Kong, officially using Putonghua, Cantonese and English, also puts considerable linguistic demands on its students and quite often, workers.
There are good reasons for parents to want their children to be good at English. A high standard is often required for admission to the best schools, which many believe guarantees a bright career. For young children, learning other languages also increases critical thinking skills and creativity. But while teachers should provide a firm grounding, they are not the only ingredient for competency.
Speaking English for some of the time at home is also beneficial. Long working hours are often blamed for families spending little time together. But if parents want their children to become proficient, they have to make an effort to communicate. Those not so sure of their grasp should not shy away and could perhaps also find time to do learning of their own.