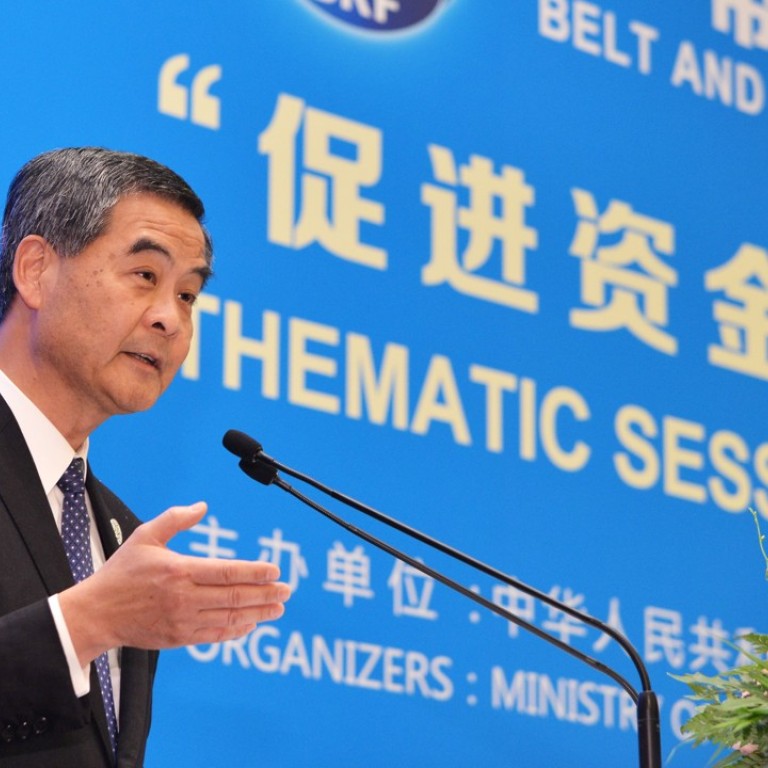 Hong Kong needs youth power in its role as a belt and road super connector
Paul Yip and Yuan Ren say the expanding younger generation in belt and road countries can bring 'population dividends' with rightly channelled education and training. Hong Kong's pledge to increase funding in these areas should be welcomed
Most of the discussion on China's "Belt and Road Initiative" has tended to revolve around trade and business opportunities. Very little has been said about demographic dynamics – fundamental for the development of any country.
Over 62 per cent of the world's population lives in the 65 countries along the belt and road, but these nations have only a 30 per cent share of the global GDP. This represents enormous development potential.
However, some nations doubt China's intentions, and its ability to manage and implement this ambitious strategy, or assume it is a covert attempt to transfer excess manufacturing capacity. Amid rising protectionism around the world, how should China position its initiative and guide itself?
We believe the initiative should be promoted under the framework of globalised moral integrity, never as "neocolonialism in the 21st century". It should be based on equality and respect, under the philosophy of "coexisting, co-creating and co-sharing".
Watch: Belt and Road: what, when, why, how?
Discussing population and development along the belt and road at the recent Shanghai Forum, experts highlighted the pressures of an expanding youth population in Central and South Asia. This "population dividend" could create huge opportunities, with the necessary infrastructure and policy support. But we must also invest in young people's education and skills training. If we fail to create high-quality and local young talent to enhance productivity, or the market is unable to absorb the extra labour force, this potential advantage may instead increase the chance of social instability due to high youth unemployment, as seen in some Western countries.
Economic development won't solve all geopolitical problems, but it can eliminate poverty, improve schooling levels and promote well-being. Countries can achieve long-term sustainable growth only if people's livelihoods are stable.
The Hong Kong community is still largely sceptical of the belt and road due to a lack of understanding of the countries involved. There is much work to be done to
serve as an effective "super connector"
, as the chief executive has suggested.
We need to strengthen our role as a hub for labour, professional services, logistics, capital and information flows. How best to position Hong Kong is a challenge that needs our urgent attention.
It is pleasing to see the next administration allocating more resources to research and development, youth education and skills training.
Paul Yip is chair professor in the Department of Social Work and Social Administration at the University of Hong Kong. Yuan Ren is a professor in the School of Social Development and Public Policy, Fudan University. Haiyue Shan and Mengni Chen also contributed to the article
This article appeared in the South China Morning Post print edition as: Connect with youth power