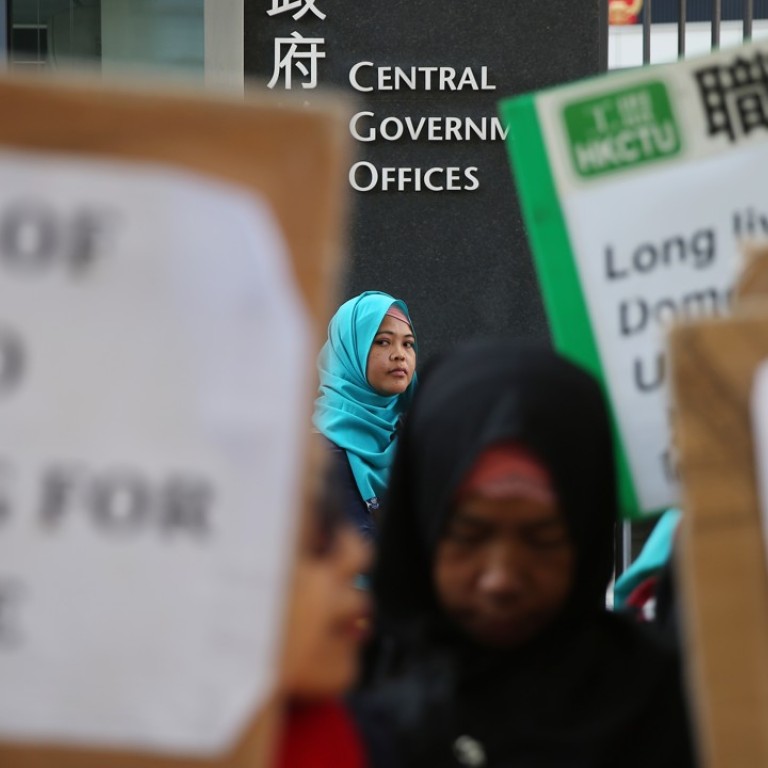 Hong Kong's young can lead the change in our treatment of domestic workers
William Pang says the close and enriching relationship he shares with his family's helper bolsters his belief that more must be done to change the prevailing attitude in society that helpers are 'second-class citizens'
When I first came to the United States to further my education, I was clueless. I couldn't properly fold my clothes, make my bed, or whip up a simple dish (luckily, I had the brains to make instant noodles).
Like many households in Hong Kong, our family had a Filipino domestic helper who tended to our apartment and placed cooked food on our table every night.
Aunty Zeny, as I still call her, was employed before I was born. My parents' long nights at work meant that many of my childhood memories were forged with Zeny. Some of those memories include me waiting impatiently as Zeny bargained with store owners over the price of a mango – a sight to see, especially when you take into account the language barrier. To this day, I still credit Zeny for teaching me the true art of the deal.
It wasn't until later in my studies abroad that I realised I had a lot to thank Zeny for. Her insistence that I repeat unduly long prayers and watch broadcasts of Pat Robertson's shows was the reason I've repeatedly aced my school English tests, and is also probably why I identify as agnostic today. It was through Zeny I've learnt to be humble; she ingrained in me the lesson to always be considerate of those less fortunate.
I'm well aware that our family's relationship with Zeny was unique, and that each family has a different story to tell. But it pains me deeply when friends tell me personal accounts of their workers watched 24/7 through web cameras, or having to work long hours in order to prevent them from "enjoying too much".
And in a recently published book, in which a professor at Polytechnic University documents abuse experiences of more than 300 helpers, stories include a domestic helper soaked in bleach out of jealousy by a female employer, and being beaten with an iron for getting lost.
Watch: Reporter Rachel Blundy beds down like a foreign domestic helper
The root of the problem lies in a prevailing mentality that foreign domestic workers are "second-class citizens", that somehow they are less than equal and do not deserve our respect.
When that mutual respect is lost, and when we forget that domestic workers are human as well, it brings out the worst in us. We must treat domestic workers with common decency: providing workers with a reasonable living space and sensible working hours, and ensuring they are not abused, should go without being said.
Young people of my generation are in a unique position to weigh in on this discussion as well. Sharing stories of how domestic workers has had a personal impact on you is a great way to spread awareness on social media. If enough young people take a stance, change will happen.
William Pang is an engineering student at McGill University
This article appeared in the South China Morning Post print edition as: Treat helpers with decency