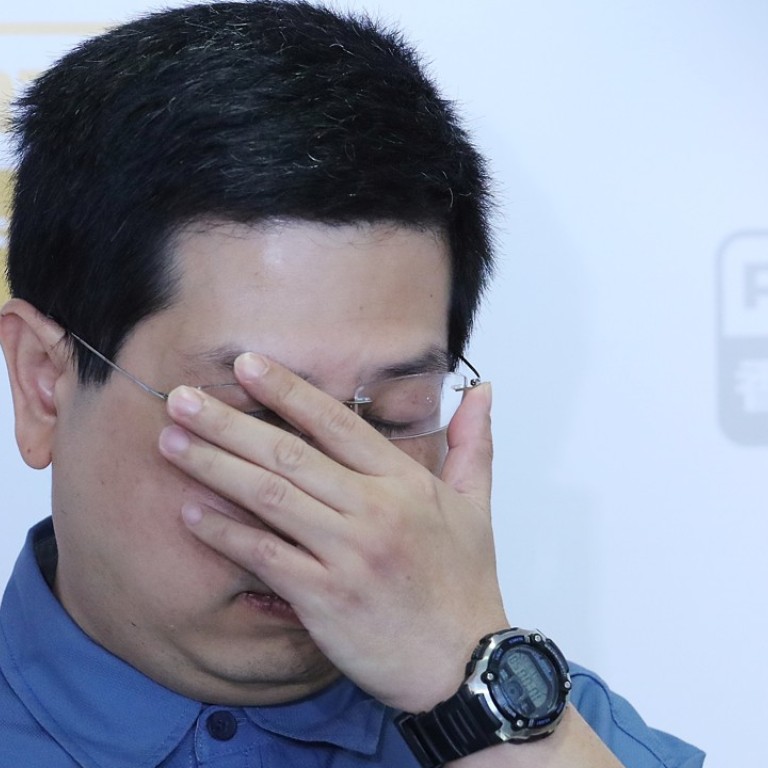 Full explanation needed on torture claims by Howard Lam
The Democratic Party member and his colleagues owe it to Hong Kong to make clear exactly what happened, as his story of abduction in broad daylight and abuse by mainland agents starts to unravel
There have been many questions since Lam and the Democrats dropped the political bombshell last Friday. He claimed he had been abducted, tortured and abandoned on a beach in Sai Kung the night before, after he had sought to reach out to Liu Xia, widow of late Chinese dissident Liu Xiaobo. Yesterday, party chairman Wu Chi-wai would not be drawn on whether the Democrats had made false accusations. But he promised to give a full account of the incident after the police had finished their investigations.
The allegations raised by the Democrats are very serious, particularly following the
"booksellers" controversy
, in which a few Hongkongers involved in the sale of publications banned on the mainland mysteriously disappeared and re-emerged across the border for investigation. While there is still no concrete evidence that mainland authorities have contravened the Basic Law to exercise law enforcement powers here, the latest accusations by Lam and his party nonetheless raise concerns whether the principle of "one country, two systems" is being fully respected.
The importance attached to Lam's case by the police is to be welcomed. Initial investigations have, thankfully, showed no cause for alarm at this stage. It would be helpful if more details are released in due course to help clear the air. But the whole picture cannot be completed without a full account from Lam and his party. If Lam safely left the site in question, as shown in the footage, what happened to him afterwards? How did he sustain the injuries to his body? What could it be if it is not a case of kidnapping? Members of the public are entitled to know the whole truth.
Political rivals have already urged the party to apologise for inciting public fears. Wu yesterday said the party made a judgment call based on Lam's account and injuries. Based on the details known so far, the party appears to have jumped to conclusions. This is hardly surprising, given the prevailing political sentiment and the long-standing mutual distrust between the pan-democrats and Beijing. We await a full account of what really happened. At stake is not just the party's credibility, but also people's confidence in the rule of law and the "one country, two systems" formula.