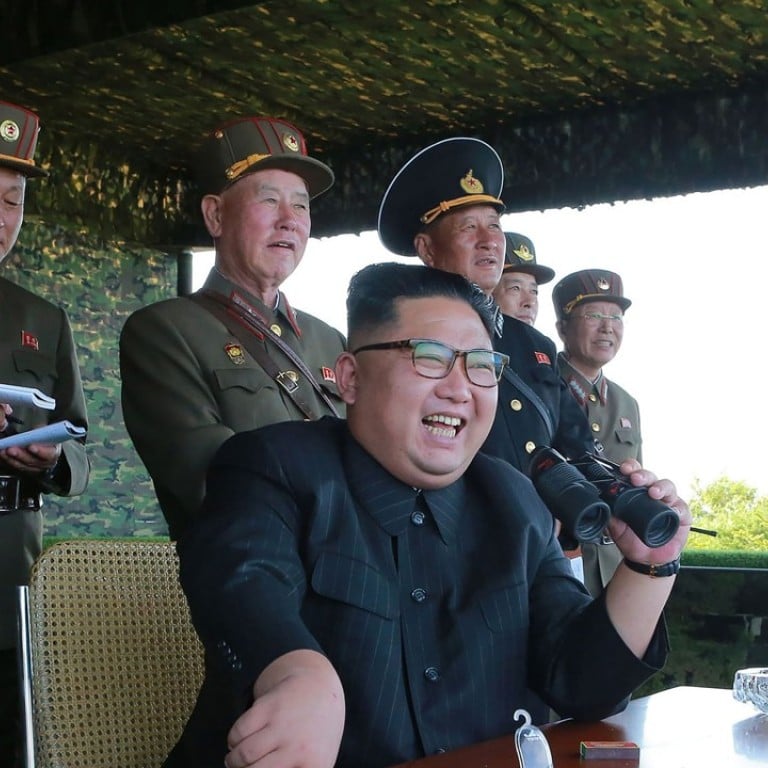 Can the world come to its senses on nuclear weapons?
Bunny McDiarmid says a new UN treaty on banning nuclear weapons is an opportunity for all the world's governments to ratify that missiles are a threat, not an avenue, to global security
As I stepped off a boat onto the main island at Rongelap, a small atoll in the Pacific ocean, on May 17, 1985, it was as if I had reached paradise.
Sandy beaches with coconut trees, crystal clear water; and yet nothing was as it should be.
Waiting for us on the beach, with flowers, was the local community. The women held a banner reading "we love the future of our children".
I was there with the crew of the Greenpeace ship to help them relocate. Their beloved island was making them sick.
In March 1954, the atoll received a massive amount of radiation when the US tested its most powerful nuclear device. Radioactive fallout descended on the island. Falling for days, it dissolved into water supplies and contaminated the soil. The percentage of people contracting cancer skyrocketed, and children, what they called "jellyfish babies", were born severely deformed.
They were left with no choice but to leave, with little hope of ever returning.
Trump vows to rain 'fire and fury' upon North Korea
The threat of nuclear attack has become a bargaining chip, spoken about easily and lightly, both sides dangerously flirting with the idea.
The solution to the current crisis is clear: negotiation and diplomacy. In a historic milestone at the UN in New York in July, 122 countries voted in favour of a new treaty banning nuclear weapons. In September, the treaty will open for signature and is expected to enter into effect shortly after.
US atmospheric nuclear tests 1945-1962
Nevertheless, the importance of the treaty is enormous, and it will make it harder for the proponents of nuclear weapons to describe them as a legitimate and useful means to provide security.
The treaty sets the benchmark for a world where nuclear weapons are considered a threat to security, not an avenue to it.
World governments must use it as an impetus to come to their senses, and disarm.
Bunny McDiarmid is executive director of Greenpeace International
This article appeared in the South China Morning Post print edition as: See sense on nuclear weapons