Asean
Get more with myNEWS
A personalised news feed of stories that matter to you
Learn more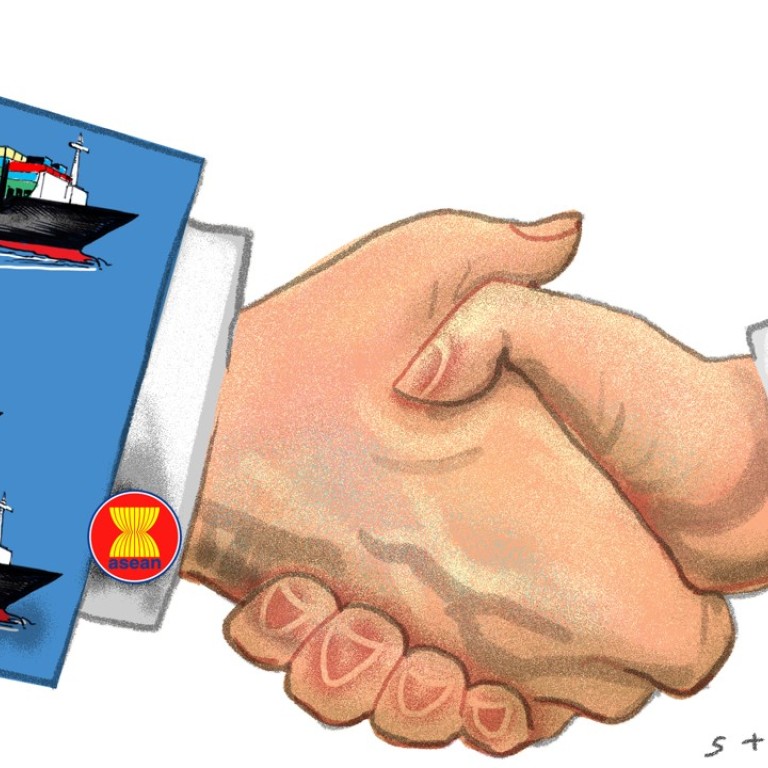 How Asean can save Hong Kong from losing out to Singapore on China-related trade
William Marshall says Hong Kong's position is under serious threat from Singapore since the Asean-China free-trade agreement, and the SAR must negotiate access to the same deal in its own trade negotiations with the bloc
Unfortunately, no details of the agreement have been made available just yet; and for Hong Kong, the devil is most certainly in the details.
There is a lot at stake for Hong Kong, as it hopes to stop the precipitous decline in its cargo throughput and its broader position as a hub for China-related trade.
Hong Kong has always been a hub for China-related trade. It is arguably its entire reason for existence. This has been a success story for Hong Kong, with steady and ­impressive growth for decades, until all that changed.
Over the past six or seven years, there has been a decline in global trade generally, but more specifically in the relative volumes of Asia's trade with North America and Europe, where growth has been eclipsed by the ­relative ­increase in intra-Asia trade. According to the World Bank, ­intra-Asia trade eclipsed Asia-North America and Asia-Europe trade as a proportion of total trade in 2012, and has consistently gained annual share since.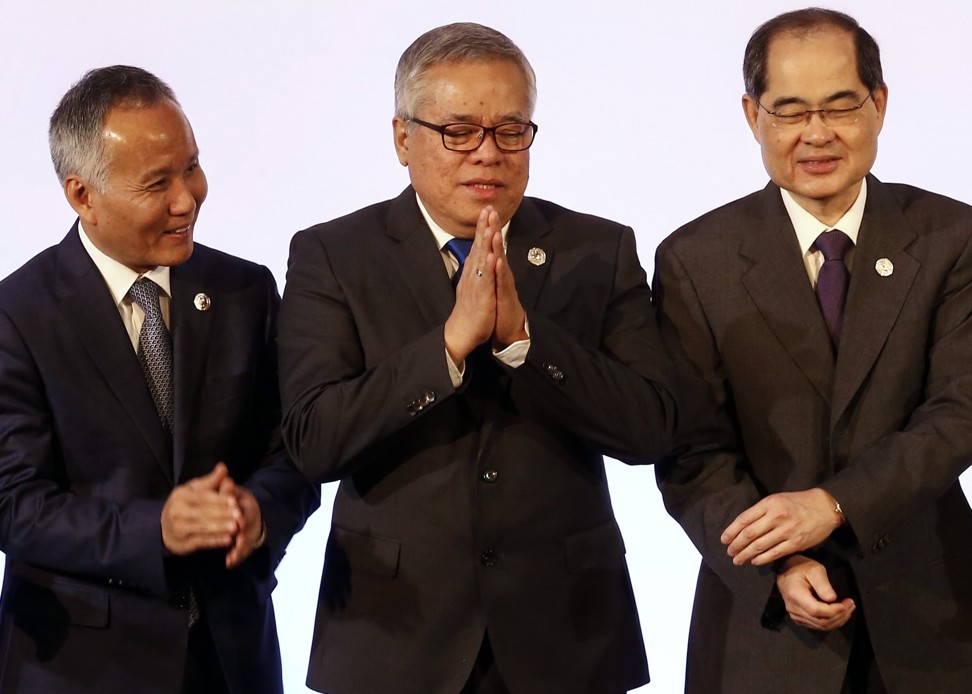 Of this intra-Asia trade, the most significant may be the
China-Asean trade lane
. According to the Asean secretariat, China is by far the largest external trading partner of the bloc, representing more than 15 per cent of Asean's total trade in 2015.
Why does this matter? ­Because the Association of Southeast Asian Nations and China concluded a free-trade agreement in 2010 that ­excludes Hong Kong, and actually provides an overt disincentive to utilising the city as a hub for trade between China and Asean.
How could a free-trade agreement with China exclude or even harm a special administrative ­region of China, you ask? Because Hong Kong is a separate customs jurisdiction; it is a World Trade ­Organisation member in its own right and, like tax treaties, negotiates and executes international agreements in its own right as a separate jurisdiction for tax and customs purposes, among other areas.
This matters because the China-Asean agreement, like almost all free-trade agreements, generally ­requires that goods claiming tariff preferences under the agreement originate within the signatory member states and are directly shipped from one member to the other. So, goods would need to be directly shipped from an Asean state to China or from China to an Asean state. This does not include Hong Kong, but it does include ­Singapore. As a result, the largest and fastest growing trade lane in the world, between China and Asean, has benefited Singapore substantially, at Hong Kong's expense.
Hong Kong was formerly the world's busiest container port. In 2016, however, it dropped to fifth spot. How are Singapore's cargo throughput statistics holding up? Remarkably well. Singapore has held on to the No 2 spot worldwide for cargo volumes, ­behind Shanghai and ahead of two other ports – both in mainland China.
The fact that the top four ports are
within Asean or in mainland China
is no coincidence. There are, of course, other reasons contributing to this dynamic but Singapore, a largely ­service-based economy, has placed itself at the centre of ­intra-Asia trade in goods as a hub for China-related trade – Hong Kong's traditional role.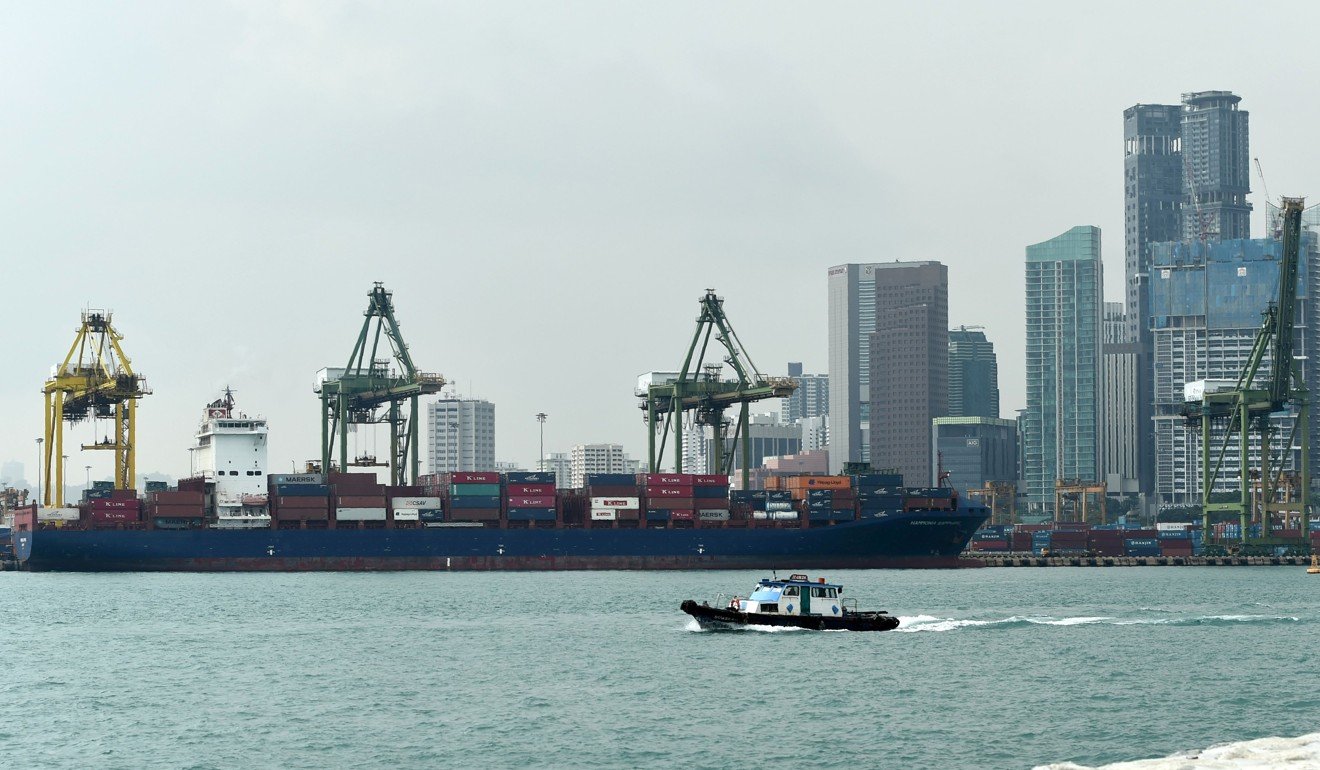 There are quirks of the China-Asean free-trade agreement that facilitate Singapore's role as a trading hub. Details of this are not relevant here, but suffice to say that Hong Kong has directly lost market share as a China-related trading hub to Singapore as a result.
So where does that leave Hong Kong and the future of a substantial portion, and bedrock, of its economy? Do we think that a free-trade agreement that offers duty-free treatment of Asean-origin items coming into Hong Kong will be a boon to the city's economy? No.
OK, so then we must be bargaining on the duty-free treatment in Asean of Hong Kong-origin items. Not that either.
Carrie Lam: Hong Kong stands tall alongside Singapore as leading international city in Asia
Hong Kong is not known for its farming, manufacturing or its natural resources. So, why should we care about the free-trade agreement with Asean? Because Hong Kong's continued role as a significant hub for China-related trade depends upon a well-crafted agreement that effectively gives the city access to the China-Asean free-trade agreement.
Facilitating the staging of cargo and inventory in Hong Kong ­of trade between China and Asean, enabling third-party invoicing from Hong Kong trading companies to China and Asean buyers and sellers, and providing for the practical and efficient certification of origin in Hong Kong of items that originated in either China or Asean: the minutiae of the Asean-Hong Kong free-trade agreement will be a major ­factor in whether Hong Kong can hold on to its traditional role as a centre for China-related trade.
We do not yet have the details of what was negotiated but it is a matter of concern that the Hong Kong Trade and Industry Department, which sought comments from the public on the negotiating points for this agreement, received a rather underwhelming response from Hong Kong business. Perhaps the stakes were not clear to most, but the fact is that over 5 per cent of Hong Kong's GDP depends upon it.
William Marshall is a trade adviser and senior partner at Deloitte China who has over 20 years' experience in customs and international trade advisory across the US and Asia-Pacific
This article appeared in the South China Morning Post print edition as: Port position