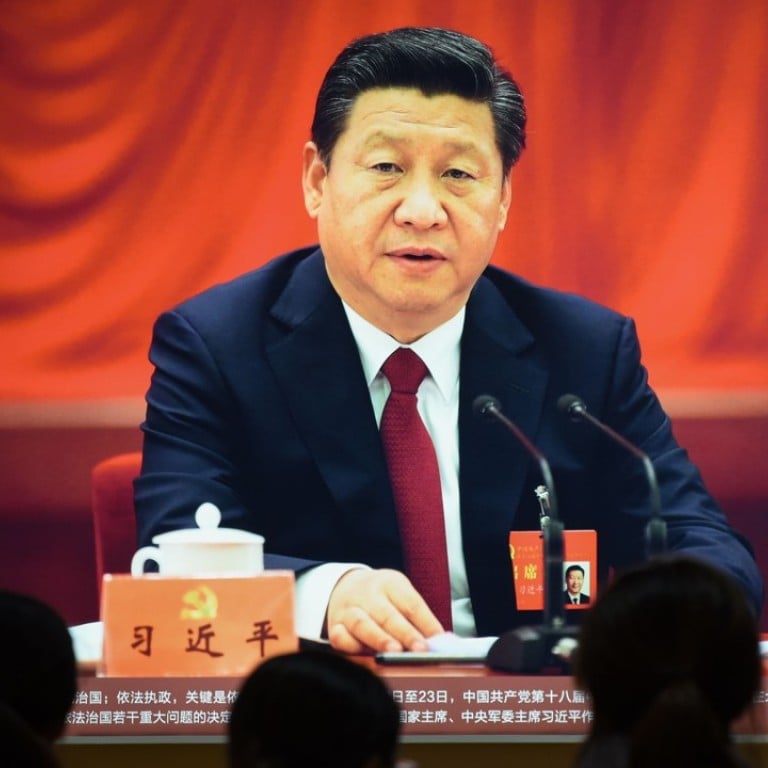 Reform or repression: what will the next five years bring for China?
David Shambaugh says in dismantling the old power bases, Xi Jinping has also severely weakened the bureaucratic institutions built up to prevent the over-concentration of power in one man
Party congresses in China, which occur at five-year intervals, tend to be of two varieties: consolidating or transitional. Those that occur at 10-year intervals allow for a transition of the
Communist Party
leadership from one general secretary to another, and often one political generation to another. Interim congresses – such as the upcoming 19th – are more about the consolidation of power by the incumbent leader and his agenda.
This will certainly be the case this time – with all signs pointing to an impressive solidification of power by
Xi Jinping
. Xi seems poised for a clean sweep over personnel and policy, and the congress will certainly portray the party and the country as moving inexorably towards greater wealth and power, reform and opening, international standing, and implementation of "Xi Jinping Thought" (which is likely to be written into the party constitution, placing Xi on a par with Chairman Mao).
While the narrative of a strong and forward-moving China will be prominent, a variety of unresolved questions and issues underlie the veneer of unity and purpose that the congress will present to the world.
Concerning top party personnel, there are a number of uncertainties, given that roughly half of both the Central Committee and Politburo members will change, as well as five of the seven Politburo Standing Committee members. All analysts anticipate many of these top positions will be filled by Xi's acolytes – mainly men who previously worked with him in Zhejiang or Fujian.
Rumours fly about who will get what post. Other than the premiership – still uncertain and contested among
Li Keqiang
,
Wang Qishan
and
Wang Yang
– and the Central Commission for Discipline Inspection portfolio (where Xi's right-hand man Li Zhanshu seems to have a lock on the top post), the others are all essentially interchangeable parts and musical chairs. It doesn't really matter which institutional portfolios Wang Huning, Han Zheng, Zhao Leji, Chen Miner, Hu Chunhua, Liu Qibao, Cai Qi, and Sun Chunlan get, as they all lack political gravitas and defer to Xi.
What does this mean for China's political system and what kind of ruling party has the Communist Party become? Given Xi's all-powerful persona, China's political system has reverted to a patriarchal-patrimonial system – a form of governance where power rests with the imperial-type leader and not with institutions. Sociologist Max Weber identified this as "traditional" and "feudal" patrimonialism – as the ruling party or monarchy becomes hegemonically dominated by a single ruler, rather than institutionally dispersed into a meritocratic and enfranchised bureaucracy. Xi's total dominance of the party, state and military personifies Weber's patrimonialism.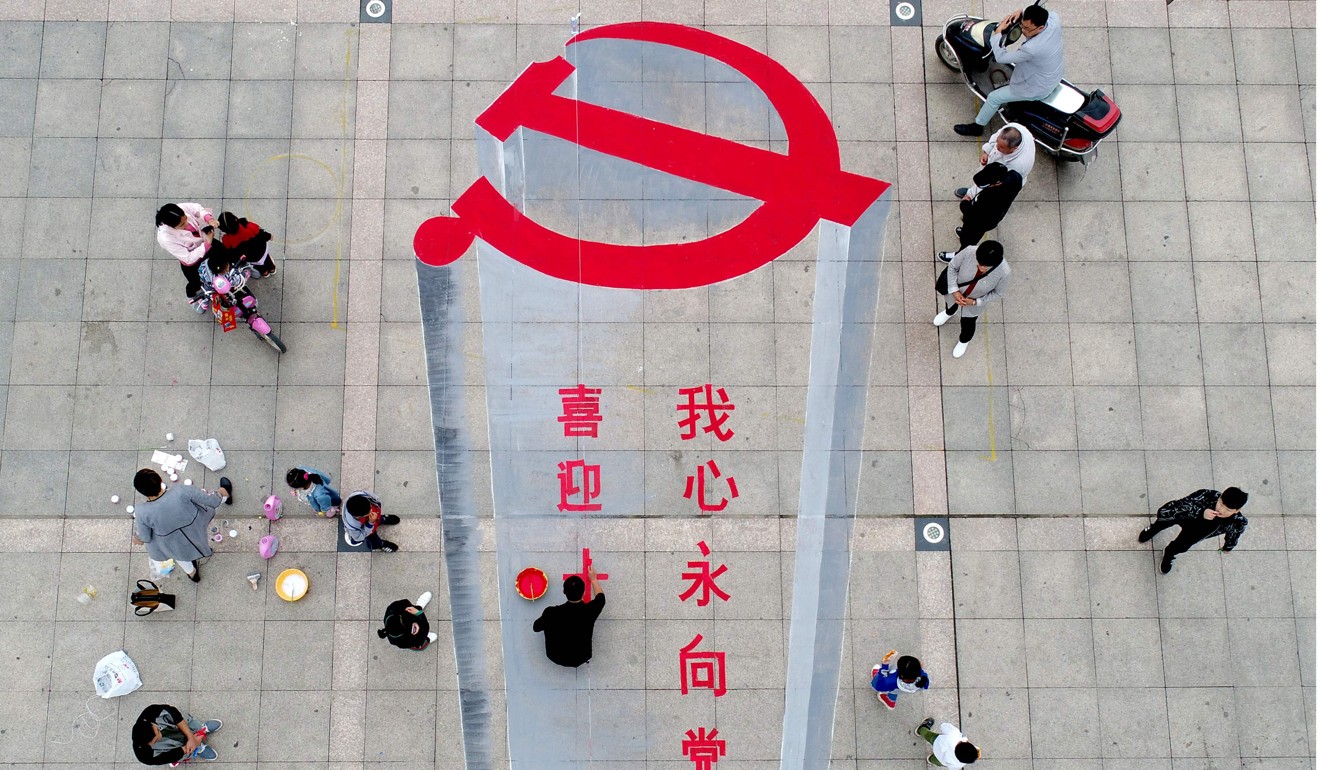 Is this good for China and the Communist Party? Recall that, beginning with Deng Xiaoping in 1978, the party has very consciously sought to disperse power away from an almighty ruler. Deng was quite explicit that the over-concentration of power in one man – Mao Zedong – was what had led China down a disastrous path for two decades, from 1956 to 1976. To rectify this malady, for the past four decades, the party has sought to devolve power within the central party, separate party from government, and devolve authority from Beijing to provinces and localities. The whole decision-making system was to be based on consultation and collective decision-making, following technocratic expert input. Xi has reversed all of these norms.
Xi's accumulation of personal power combined with his aggressive
anti-corruption campaign
have deeply undermined the system Deng and his successors sought to build. Moreover, Xi's anti-corruption campaign, however necessary, has decimated the political patronage system. Practical perks for cadres have been taken away and replaced by demands of fidelity to Xi as the
"core" of the party
. Political systems based on loyalty to a single ruler are politically vulnerable, and usually lack broad-based legitimacy and longevity.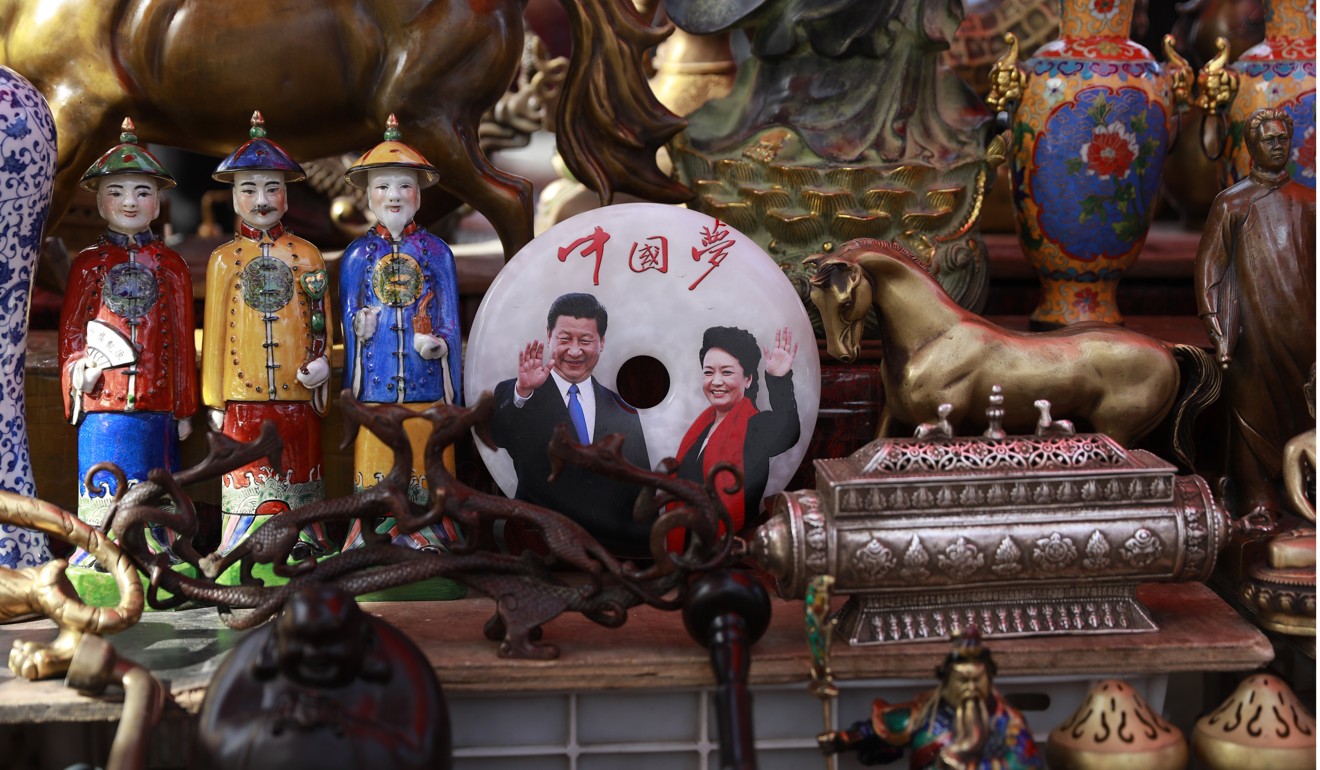 Moreover, as intended, the anti-corruption campaign has ruthlessly destroyed various factions in the party, state, military and internal security apparatuses. Many "iron rice bowls" have been shattered. Surely, this has severely stressed these institutional systems, which has resulted in the "freezing up" of these bureaucracies, and the technocratic mode of policymaking.
Xi has also effectively dismantled the power bases of his two predecessors
Jiang Zemin
and
Hu Jintao
– the Shanghai and Youth League factions respectively. The internal and state security apparatuses – previously under the control of now imprisoned
Zhou Yongkang
– have been gutted and replaced with presumed Xi loyalists. The propaganda apparatus has endured a similar dénouement, which has had a devastating impact – unseen since the post-Tiananmen period – on civil society, the public sphere, media, intellectuals and the education system. Xi is China's most illiberal leader since Mao.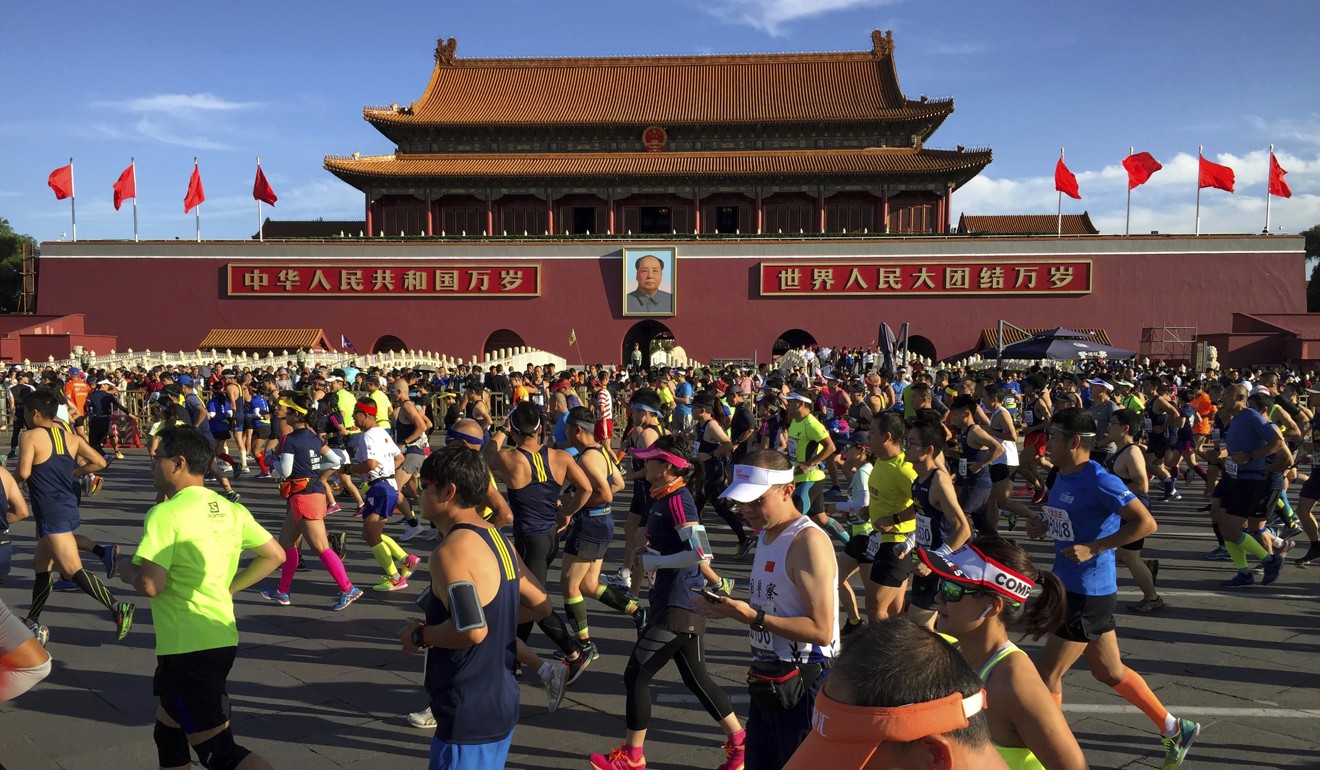 Perhaps most noteworthy has been the shake-up, shakedown and shakeout in the military – where over 4,000 officers, 100 generals, and four Central Military Commission members have been relieved of their duties. Taken together with the sweeping reorganisation of the People's Liberation Army high command that Xi launched in January 2016, the military may be reeling from these twin pincers.
Overall, these purges have affected more than 500,000 individuals in China and they surely have taken their toll on morale throughout the country's elite – although the campaign is very popular with the masses. Ironically, Xi's attempt to strengthen the party may, in fact, have further damaged it as an institution. The party is now akin to a military organisation – where orders are given and followed, with no operative feedback mechanisms or what is described as "inner-party life".
This raises a related question, often speculated about: Is Xi "cracking down before opening up?" In Mao's words, is Xi "cleaning house before inviting in the guests?" After the past five years of heavy-handed domestic repression, will Xi's second term be characterised by a return to a more liberal "soft authoritarianism" and limited political reform? Will the past four years of policy stasis and minimal implementation of the ambitious
Third Plenum
economic reforms now be followed by assertive implementation? Don't bet on the former – and bet on the latter only if Wang Qishan becomes the next premier.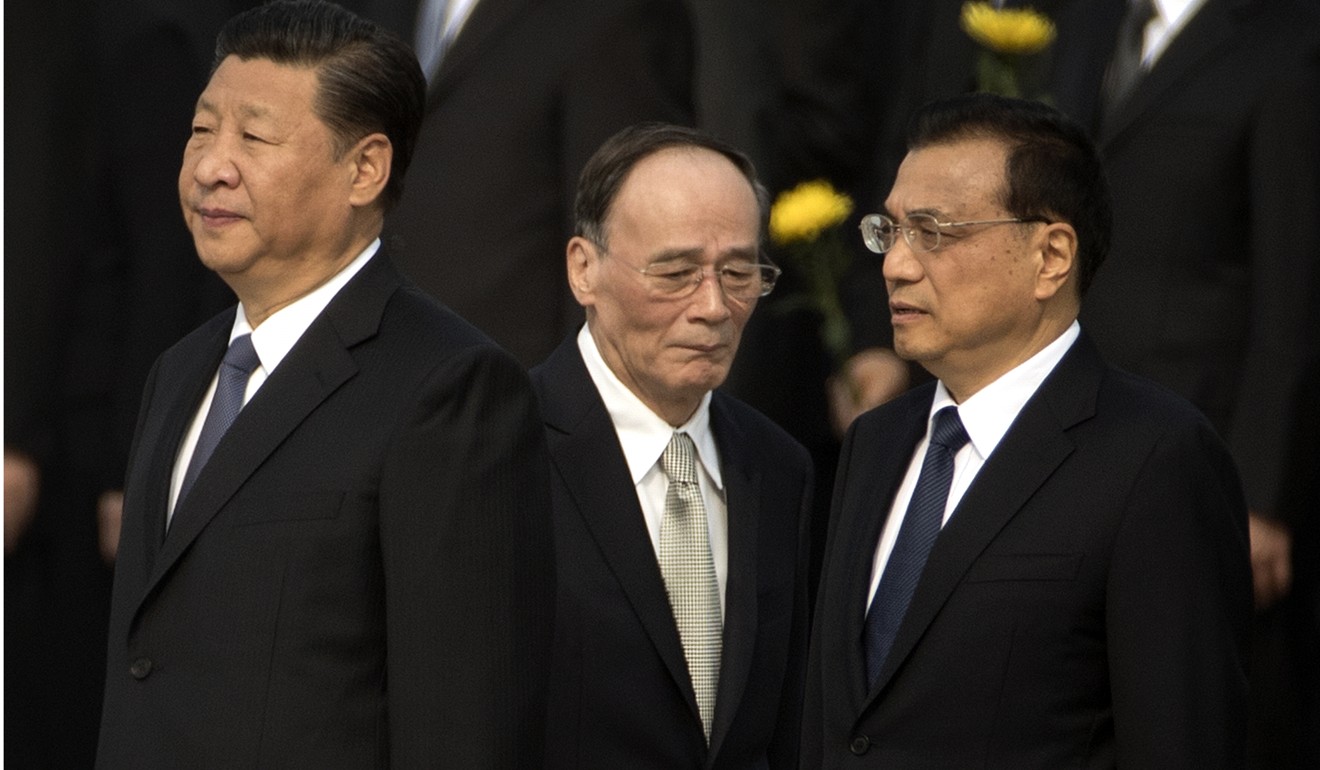 If Wang does not become premier, expect continued slow and hesitant implementation of economic reforms, continued credit-fuelled fiscal stimulus and fixed-asset investment into infrastructure, continued ballooning of corporate and local government debt, and a deepened "middle-income trap". If Wang does get the premiership, it will be the best thing for China – as more robust implementation of the Third Plenum package can be expected. No one else in the leadership has the political clout, combined with deep knowledge of the economic system, to roll out the reforms.
Party congresses are usually much more about continuity than change, as they largely recap the past five years. Nonetheless, the general secretary's work report will offer a comprehensive overview of various policy arenas and could indicate some new policy departures.
One sphere where continuity can be anticipated is in foreign policy. With Xi's "
Belt and Road Initiative
", "new type of major country relations" and many other initiatives, China's foreign policy is in sound shape overall.
This raises a final question: the contradiction between a seemingly insecure party leadership reflected in its internal policies, and a very secure leadership on external foreign policies. The party's severe political controls domestically and its hesitancy on economic reforms are juxtaposed with a very confident China on the world stage. Will the post-congress leadership begin to exhibit confidence domestically to open up the polity, society and economy – to match China's confidence internationally? However wishful, don't bet on it.
David Shambaugh is professor and director of the China Policy Programme at George Washington University and author of China's Future
This article appeared in the South China Morning Post print edition as: Reform or repression: what will the next five years bring?