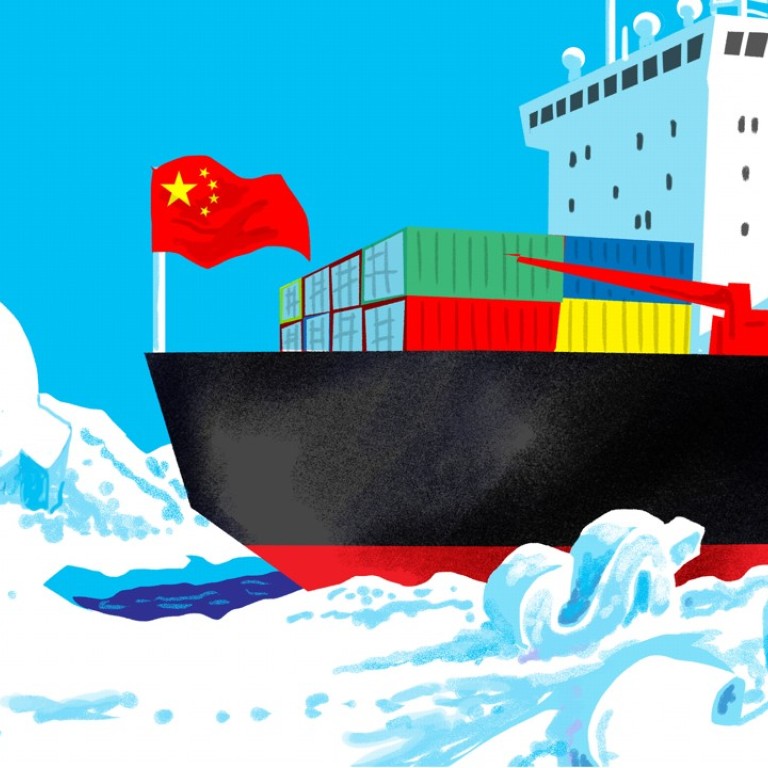 Arctic link reveals the full scope of China's belt and road ambitions
Tristan Kenderdine says the world should take note of China's vision of integrating an Arctic route for trade with Europe into its massive Belt and Road Initiative - but its ambitions need not be seen as a threat
The "
Belt and Road Initiative
" should actually be seen as "one belt, one road, one ring", given Beijing's plans to extend the scheme to incorporate the Arctic trade route from China to Northern Europe.
The Arctic route complements the belt and road strategy perfectly.
The belt and road is actually five "belts" and two "roads". The belts run through Russia, Mongolia, Georgia, Kyrgyzstan and Turkey, with two maritime terminals in Piraeus, Greece and Djibouti, Africa. All channels feed imports back into China in an attempt to diversify inroads to feed consumption markets. Rail links to Moscow and sea routes through the Malacca Strait are fully capable of carrying the volumes China needs, but Beijing seeks to shift risk away from the Suez Canal, the Malacca Strait and Russia.
It is no secret that China has been planning to utilise the warming Arctic Ocean to improve trade and logistics ties with Europe. After all, in recent years, there has been a wave of interest in this shorter route between northeast Asia and northern Europe. But, interest aside, China's vision of the "belt, road and ring" was not always clear.
Previously, the belt and road strategy was separated from the country's Arctic ambitions, which are led by the State Oceanic Administration. Then in July, China published a document that confirms its larger strategy.
The "Vision for Maritime Cooperation under the Belt and Road Initiative" lists three sea passages. Along with established sea routes to connect China's land-based economic corridors in Bangladesh and Pakistan, as well as connecting Hambantota and Djibouti as the African trade hub, the document also listed a Pacific route. This extends the Maritime Silk Road to the Pacific Island countries, presumably towards a port hub in Fiji, which would then connect to Panama or Colombia. The third passage is the Arctic route, joining the Indian Ocean route to form China's trade and investment circle.
The Arctic route is logistically much quicker than the New Silk Road rail route, and administratively easier to manage, with public international law being applied to ocean transport, not national or European Union laws. Strategically, it pulls power away from America's stranglehold on China's shipping through the Malacca Strait and the Philippine Sea. Some claim China's rise threatens US and European shipping, which is dependent on free passage through the
South China Sea
. This is exactly China's fear, as currently all of its shipping traverses these routes.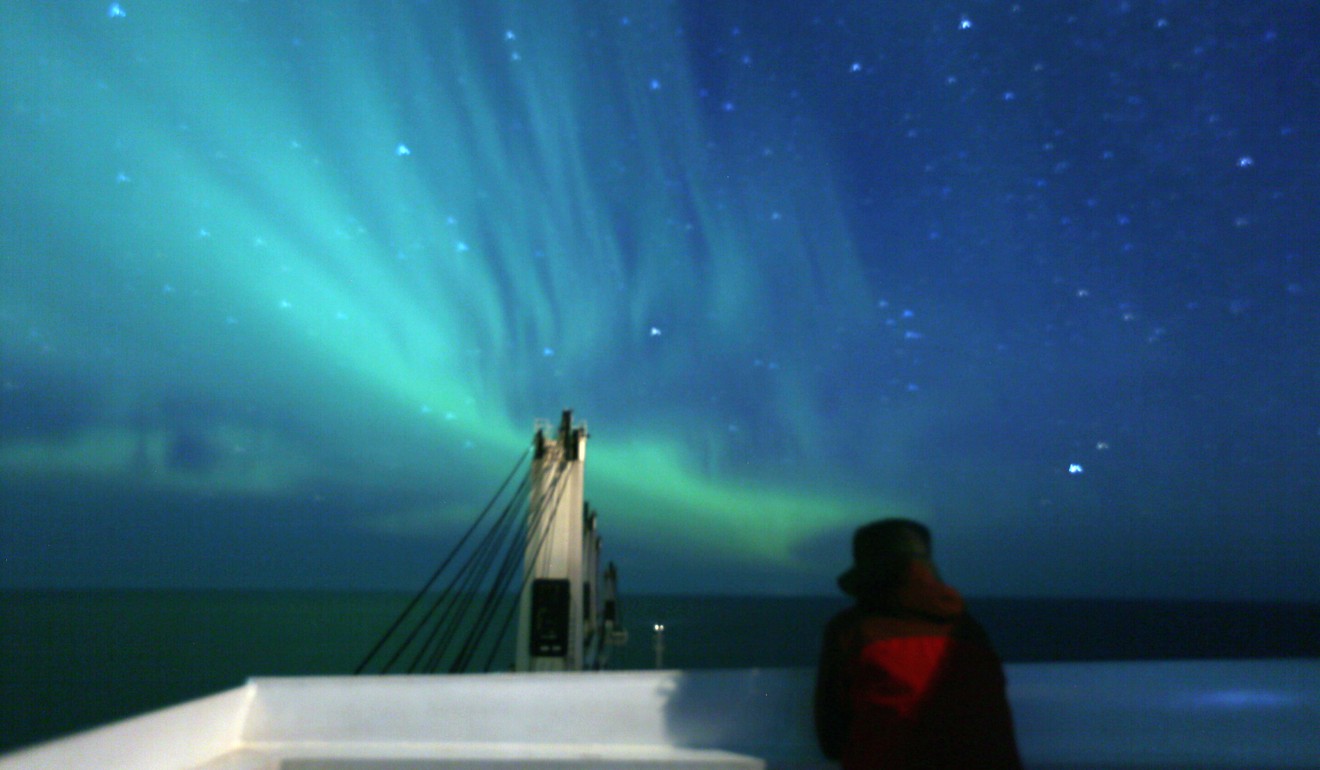 The opening of the Arctic route presents a unique opportunity for China to catch up, both in terms of trade and technologically. Currently, China is unable to match US naval power, particularly its nuclear-powered aircraft carrier fleets, submarines and intercontinental ballistic missiles. But, in the Arctic, things are more equal; no nation can effectively project power on the surface of the poles. In 2014, for instance, China's Xue Long icebreaker research vessel was rescued by the Australian icebreaker Aurora Australis, after it got trapped in the Antarctic while attempting to rescue Russia's Akademik Shokalskiy.
However, the belt and road is not about maritime power or national security. Rather, it is about securing import channels to further fuel China's economic growth, and it is about offshoring production for export to China as it becomes a net importer. By exporting fixed capital assets, China is moving its factories to external locations. Factories in Kazakhstan, for example, will simply re-export goods to China.
All this has to be taken in context with China's interest in becoming a maritime power, predicated on a sense of having been excluded from the global commons and public international waters. For China, the oceans and poles serve as both a potential source of resources and a critical platform for global transport and trade. China's forthcoming revision to its maritime laws will provide the legal basis for China's engagement with the wider oceans, and should yield some clues on the central trade and transport policy for the belt, road and ring.
China's geopolitical interest in the poles is clear from its 2015 National Security Law, its science and technology development trajectory and its institutional engagement with the Arctic Council and the Convention for the Conservation of Antarctic Marine Living Resources. Further evidence of this comes from China's strong institutional voice in other ocean institutions, such as the International Seabed Authority and negotiations for a treaty to preserve biodiversity beyond national jurisdictions.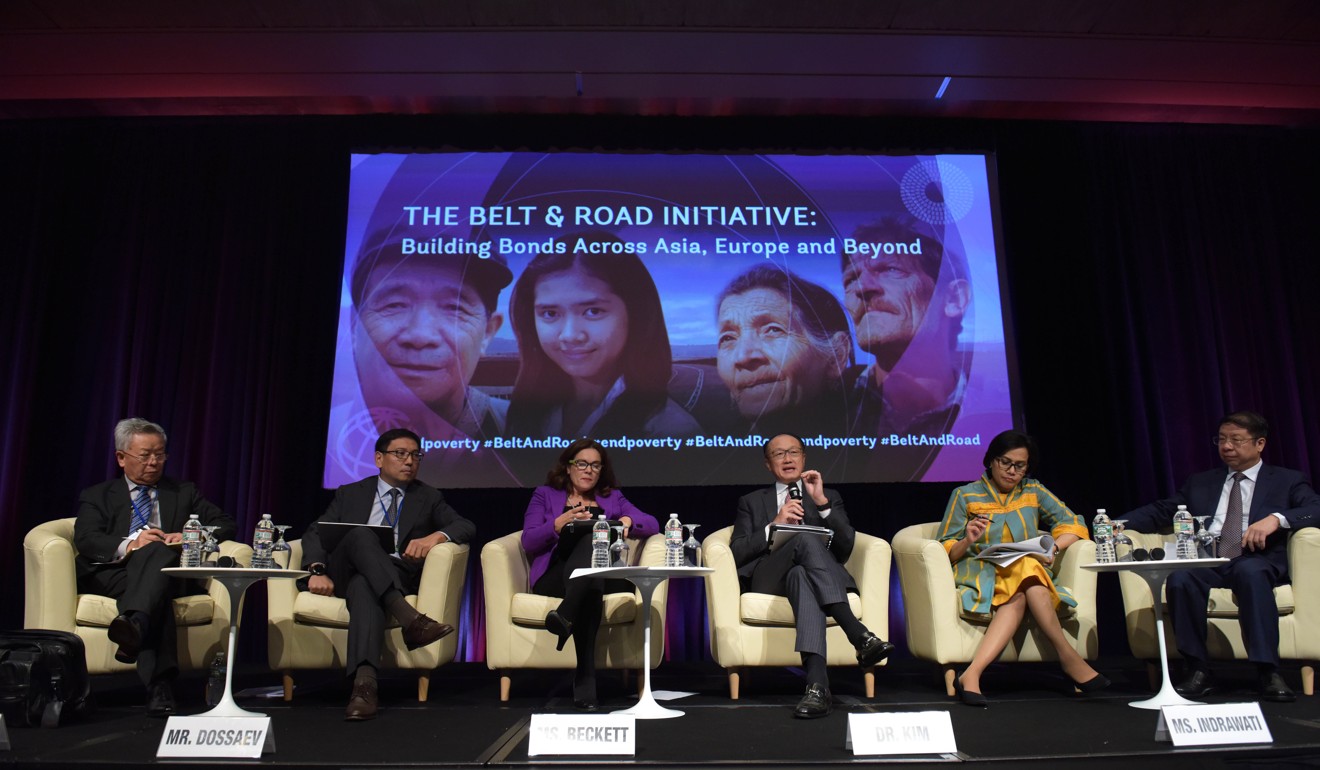 To understand China's ambitions for its belt, road and ring requires an analysis of its policies, its maritime goals, and its science and technology agenda. These policies will redefine global trade, investment, resource allocation, and consumption patterns.
However, such ambitions need not be seen as a threat. Chinese steel is building a "world island", and this can feed China's agricultural needs. The belt, road and ring can develop a huge trade nexus for Chinese imports across Central Asia, the Middle East, Africa and the world's oceans, something which OECD countries' development models have failed to achieve.
Strategic thinking on China's belt and road thus needs to be redefined.
Tristan Kenderdine is research director at Future Risk. [email protected]
This article appeared in the South China Morning Post print edition as: breaking the ice