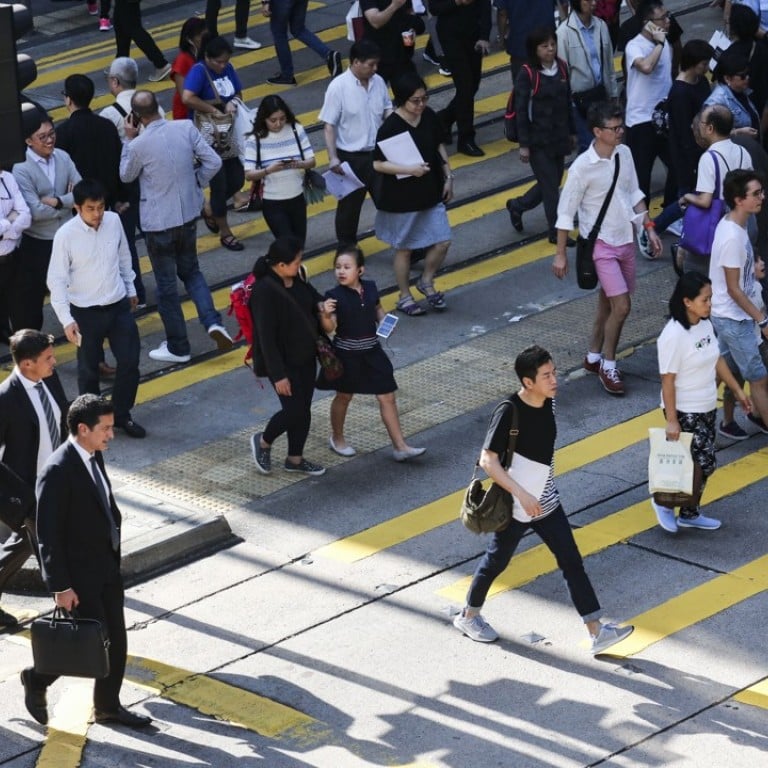 How can Hong Kong be more 'walkable'? Here are five examples
Winnie Tang says the cities of Copenhagen, Paris, London, Oslo and Chengdu are taking steps to shift towards environments that encourage less driving, and Hong Kong can learn from their examples
With air pollution representing a continuing public health issue, there are ideas of changing
Hong Kong
to a city full of
pedestrian areas or cycling tracks
. The pioneer for this idea is Copenhagen, Denmark. Today, it has more than 200 miles of cycling track, and car ownership is the lowest in Europe. Now the plan is to build 28 cycling thoroughfares to connect surrounding towns. The first opened in 2014, with 11 or more set for 2018. The city targets zero carbon emissions by 2025.
In 2014, Paris began to restrict road use to alternate days, according to registration numbers, and reduced air pollution by 30 per cent right away. This result has led to other measures to reduce carbon emissions, including prohibiting all cars made before 1997 from entering the city on weekdays starting from mid-2016, a car-free day, and multiplying the number of cycling tracks by 2020.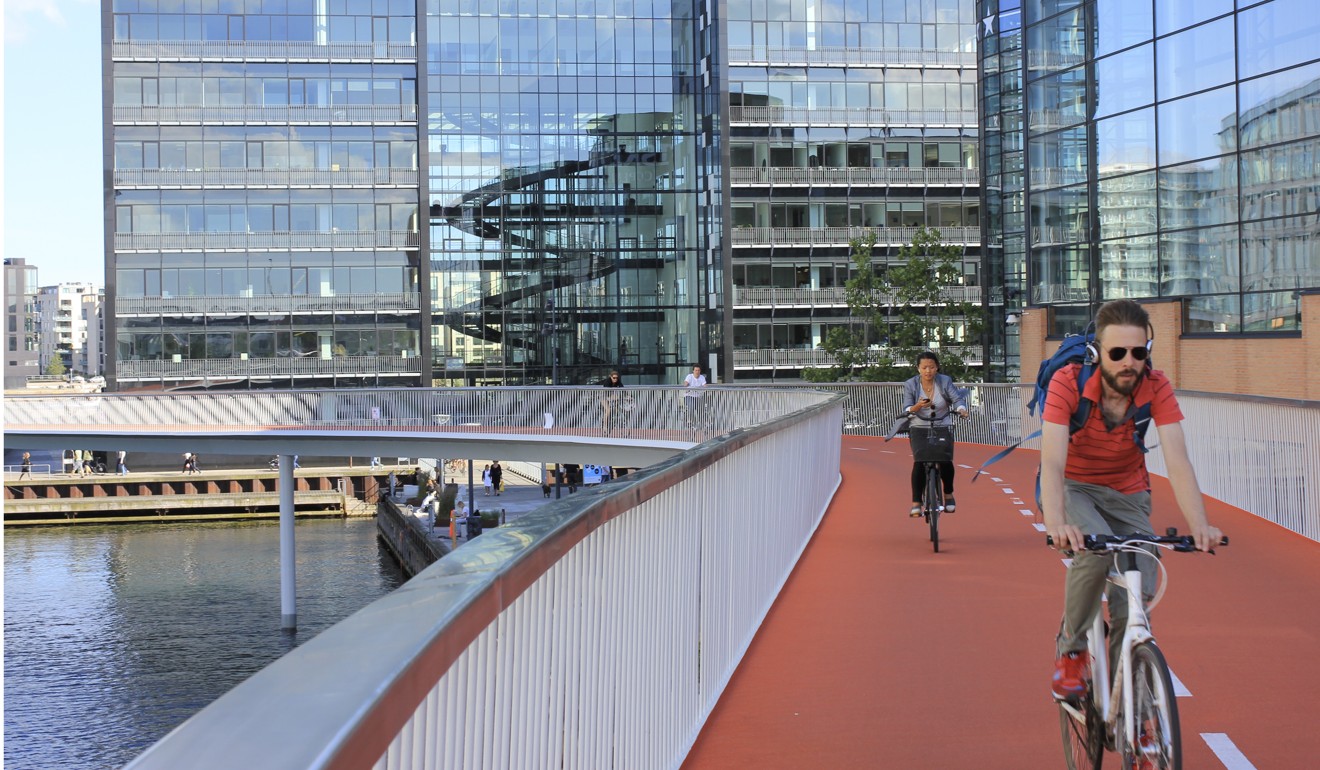 In London, the mayor planned to ban diesel vehicles by 2020 and some areas of the city charge diesel vehicles £10 (about HK$100) for entry during peak hours. Oslo, Norway, plans to permanently ban private cars in the capital by 2019, to be replaced by public transport. The measure will be extended nationwide six years thereafter.
On the mainland, there is a pioneering project of building a
green satellite city
for 80,000 inhabitants in a Chengdu suburb. The project is handled by a Chicago-based architectural design firm. When completed by 2020, the city will consist of residential buildings, shopping malls, office towers and hotels. The city design adheres to the green concept with car-free zones, as it takes only 15 minutes to walk from the city centre to the suburbs.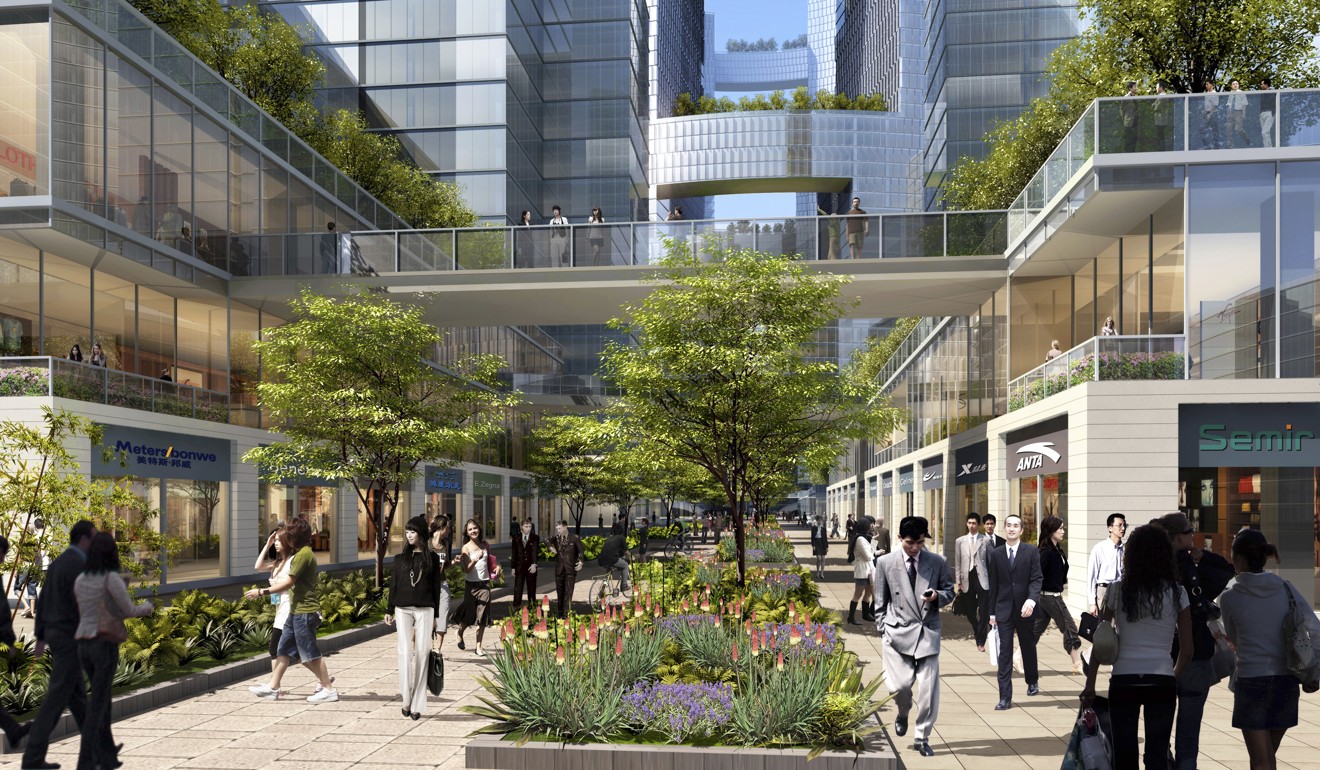 The
United Nations
says a well-planned city should have plenty of land available for streets and public areas. At the end of 2016, local think tank
Civic Exchange assessed Hong Kong's pedestrian environment
in different areas based on population density, traffic flow, topography and connectivity. A "walkable" city has adequate provisions to encourage people to commute on foot.
Central, a chosen site for auditing, had medium "walkability". Choi Hung Estate, though, is highly rated for the good linkage of its walking trails, clear signage and close connection to the
MTR
. There are also chairs for rest, greenery and local stores along the way. It also imposes speed control on vehicles within the area.
I hope that Hong Kong can strike a balance between cost effectiveness and comfort, practicality and beauty. By doing so, living in our city would be more comfortable and the spirit of smart city can be realised.
Dr Winnie Tang is honorary professor in the Department of Computer Science at the University of Hong Kong
This article appeared in the South China Morning Post print edition as: Steps to make HK walkable