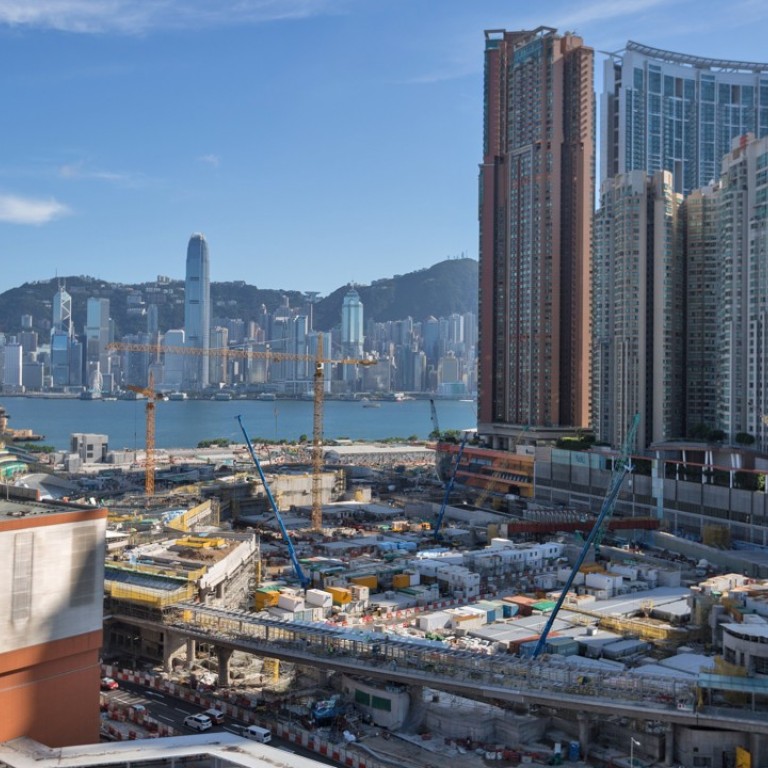 Hong Kong rail checkpoint must remain on the right legal track
The deal allowing mainland officials to enforce national laws at terminus appears to be the start of a legally divisive journey that may end in court
Hong Kong has finally signed a controversial deal to allow mainland officials to enforce national laws in parts of the West Kowloon high-speed cross-border rail terminus. It is only the beginning of what is shaping up as a politically and legally divisive journey that could end up being resolved in the courts. The next step is the endorsement of the National People's Congress Standing Committee. This is expected next month, clearing the way for the big test – introduction of legislation to the Legislative Council.
After signing the deal with Guangdong Governor Ma Xingrui, Chief Executive Carrie Lam Cheng Yuet-ngor admitted this would be the most difficult part. It is only after NPCSC approval that details of the deal will be fully revealed for public debate and scrutiny by lawmakers.
Pan-democrats have expressed fears that the "one country, two systems" governing principle would be infringed by the joint immigration and customs checkpoint, known as co-location. Questions therefore remain over the legal basis of the deal.
Pending NPCSC approval, details such as how it complies with the Basic Law and respects the city's autonomy remain unexplained. Lam says there is a "very solid legal basis" that complies with Basic Law principles. But pan-democrats remain critical of Lam for not having set out the legal basis and for not having respected Hongkongers' "right to be informed".
No one disputes the convenience and practicality of a single checkpoint. It would be regrettable if, ultimately, any dispute has to be resolved through judicial process.
The government is relying on the passage of a non-binding motion in favour of the arrangement by lawmakers as evidence of public support, despite the lack of pan-democrat backing. That is not the same as a public consultation.
When it comes to legislation, however, our lawmakers are not rubber stamps. They will scrutinise every clause. We trust the government will carefully consider their arguments and take account of them where possible. There will also be considerable public interest. Transparency is paramount in meeting concerns.
It is to be hoped the project will not end up being halted during court actions which take a long time, at great cost to the taxpayer. We had such an experience during the initial stages of construction of the Hong Kong-Zhuhai-Macau bridge.
The government needs to make sure its position is legally airtight, given that the application of national laws in Hong Kong is a critical issue for one country, two systems.