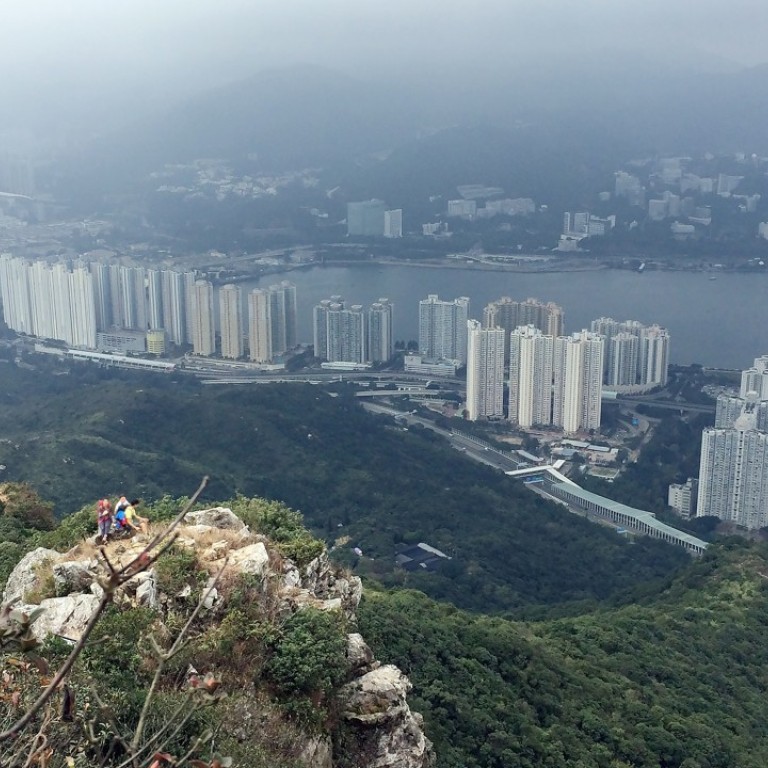 Hong Kong's housing shortage suffers from a lack of low-hanging fruit
Paul Stapleton says the government has arrived at its latest plan – involving blasting out the inside of a mountain – to make space for housing due to a lack of convenient options
"Low-hanging fruit" is an expression often used to describe a task or goal that is most easily achieved among a whole set of challenges. In
Hong Kong
, the government regularly confronts challenges where sets of obvious solutions exist, but each arrives with difficulties. If there are
too many cars on the road
, for example, then the lowest-hanging fruit is probably to raise taxes on automobiles. High-hanging fruit, in this case, would be to build more roads because there is so little space in Hong Kong. New roads would have to come in the form of tunnels or newly created bypasses, both of which are hugely expensive and involve a lengthy process. Thus, it is often the low-hanging fruit that is taken.
Let us then consider Hong Kong's most intractable, long-standing problem: finding land to provide adequate
housing
for the entire population. Recently, a variety of solutions have been considered, with none really in the low-hanging-fruit category.
Why is Hong Kong housing so expensive?
Brownfield sites, or damaged agricultural lands,
seem like a no-brainer for property development
, but as soon as a site is identified, the vested interests argue that the piece of land houses businesses that bring significant economic contributions, such as containers, warehouses and storage facilities.
Reclaiming land from the sea – despite the expense – is another solution sometimes mentioned, but because our harbour has already been narrowed to river-like proportions, the only other locations are far from the city and therefore not a realistic solution.
Probably one of the highest pieces of fruit is using the land at the Hong Kong Golf Club, a chunk of flat property the size of several Victoria Parks, right next to Fanling Station. Readers can just imagine why
this is untouchable
.
Which leaves us with what looks to be our government's conception of low-hanging fruit, announced just this week: blasting out the insides of a mountain in
Ma On Shan
to create caverns the size of a small stadium, to where
they will divert sewage
from much of the New Territories. The purpose is to free up land where our present sewage treatment plant sits, which is about 28 hectares, or about one-and-a-half Victoria Parks. The estimated cost is HK$30 billion, and the massive project is expected to take up to 11 years to complete, with immense disruption to the surrounding neighbourhoods. Surely fruit that comes at such a cost is not low-hanging.
Paul Stapleton comments on local social, environmental and educational issues
This article appeared in the South China Morning Post print edition as: No easy choices on housing