Defence
Get more with myNEWS
A personalised news feed of stories that matter to you
Learn more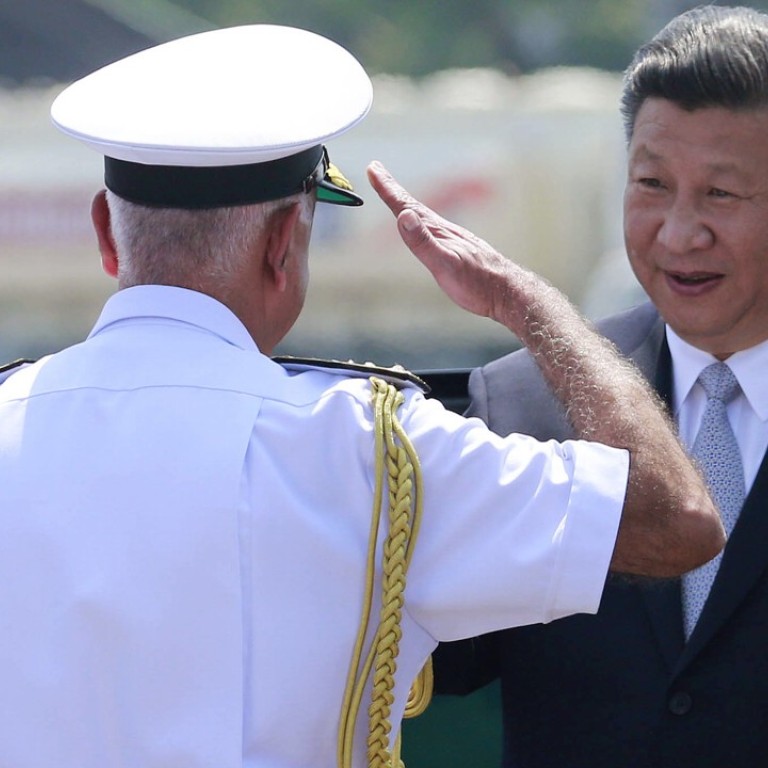 The 'Indo-Pacific' has always been about containing the rise of China
Abhijit Singh says that the use of the term to describe an emerging India-Japan-US-Australia alliance as a balance against Beijing is not a distortion of the term's original meaning; it is the fulfilment of it
In a recent
Washington Post
article, Indian naval captain Gurpreet Khurana railed against Trump's distortion of the "Indo-Pacific", a term Khurana is credited with coining. He lamented Trump's use of the term to isolate
China
, saying this departs significantly from its original purpose, to highlight a cooperative dynamic from the Indian Ocean and the Pacific.
Khurana represents a section of
South Asian
analysts who harbour utopian notions of congeniality, with a vision of an egalitarian security order spanning the "entire maritime underbelly of Asia". The problem with the idealist illusion of a peaceful Indo-Pacific is its underlying premise that security cooperation across distant oceanic spaces is driven by converging values, not the core national interests of participants.
The truth is the Indo-Pacific has always been about balancing the rise of China. By 2006, Japan had shifted away from the "friendship diplomacy paradigm" with China to a mixed strategy involving elements of realistic balancing as a hedge against future threats posed by China. A majority of Japanese observers then predicted a China-Japan arms race in
East Asia
. Tokyo needed a framework to draw in more partners to balance China, and the Indo-Pacific was a way of underlining the challenge posed by the Chinese military to maritime powers in Asia.
India, meanwhile, had its own worries. Since the early 2000s, Beijing's rising power in Asia had caused nervousness in New Delhi, where disquiet over rapid Chinese military modernisation led to intensification of defence engagement with member
states of the
Association of Southeast Asian Nations
. It was a period that saw many bilateral agreements signed and a visit in July 2005 by INS Viraat – then India's only aircraft carrier – to three Southeast Asian states. India moved with urgency to build on a defence assistance agreement with
Vietnam
, committing to assist Hanoi in repairing Russian-made fighters and providing training to Vietnamese pilots. A military cooperation pact with
Singapore
allowed the latter's air force to use Indian airbases to conduct military exercises. In 2007, India, Japan, Australia and the US held their first and only Quad naval exercises in the Indian Ocean, inviting the Singapore Navy to join the engagement.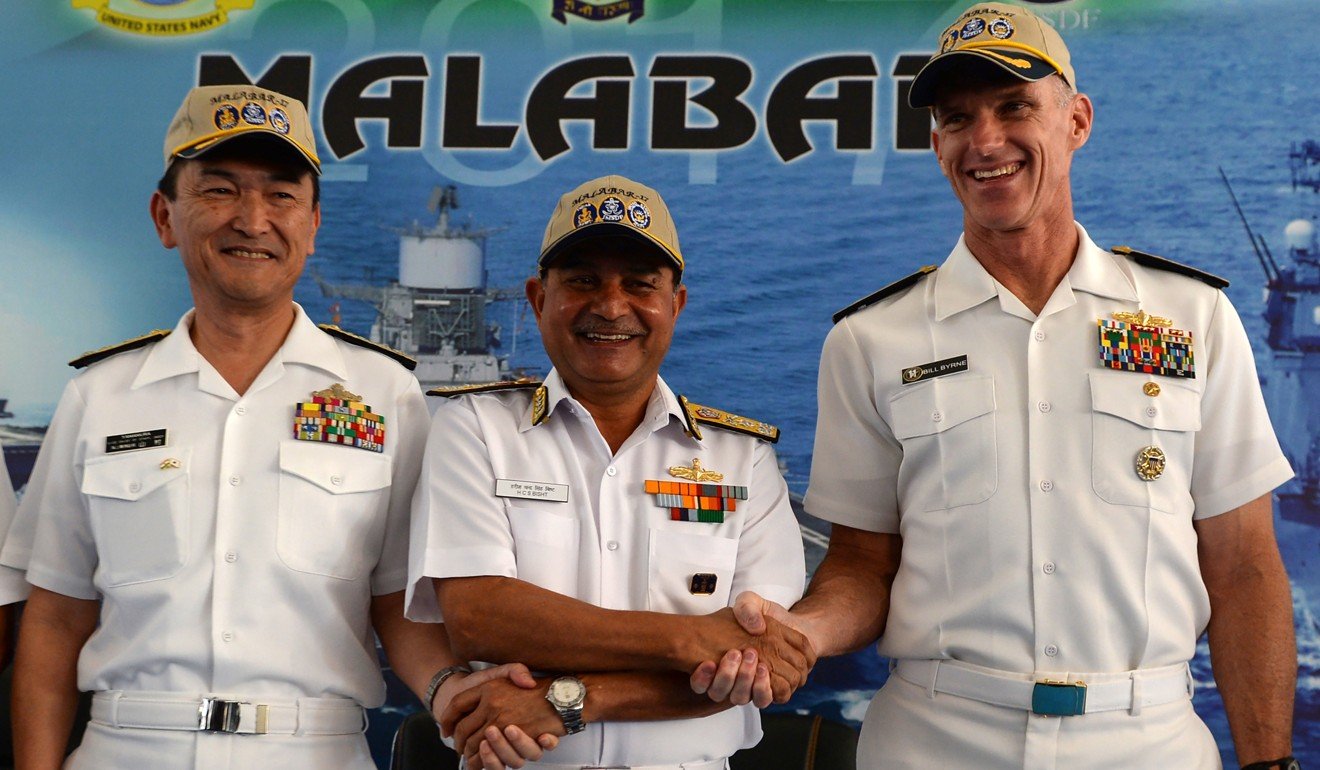 None of these events occurred in a geopolitical vacuum. Delhi didn't claim its maritime cooperation with Asean states and Pacific naval powers was driven solely by the need to secure sea lines of communication or fight pirates, gun-runners and smugglers. Underlying India's maritime moves in Southeast Asia was the need to contain China.
Incidentally, the Chinese have never had any doubt about the Indo-Pacific's competitive dynamic. Since January 2009, when Chinese warships forced an Indian Kilo-class submarine operating in the vicinity of a Chinese flotilla in the Indian Ocean to surface, Beijing's views on security in maritime Asia have been well-known. Meanwhile, Chinese scholars have, since the early 2000s criticised India's Indian Ocean strategy as a grab for "power and influence", driven by a "great power dream" in Asia.
For New Delhi, the circumstances today aren't very different from those a decade ago. Maritime Asia still struggles under the yoke of Chinese expansionism, with a permanent Chinese presence in the Indian Ocean and the
South China Sea
. Not only have Beijing's territorial claims spread across Southeast Asia, its naval force projection has gained uncharacteristic momentum. For a country that has had a continental mindset for the most of its history, China now openly professes to an open-seas maritime strategy and "rights and interests" in the global commons.
China's maritime outlook and military capabilities reveal motives aimed at dominating smaller powers in Asia. More importantly, China is as focused on pre-eminence in the Indian Ocean as on dominating the Western Pacific. China may engage in operations in wider Asia to deny others the use of the sea. One only needs to look at recent threats by Beijing towards Vietnam to stop drilling for oil in the South China Sea to know why regional states demand a rules-based order in the Indo-Pacific.
The democratic consensus is insurance against China's heavy-handed tactics in Asia. It is in part intended to provide confidence to regional states that pressure from Beijing will be resisted. India's "Act East" policy and Japan's "Free and Open Indo-Pacific" are integral to the emerging strategy. Notwithstanding Trump's overt focus on building a coalition of anti-China naval powers, the US objective of securing strategic balance in Asia is to the region's wider benefit. Crucially, America's Indo-Pacific pitch catapults India onto Asia's strategic centre-stage.
What New Delhi needs is a reality-based strategic assessment that recognises the magnitude of the challenge posed by China. This entails a clear recognition of the threats Indo-Pacific partners confront in their regional commons, and the limits to what can be practically achieved without an effective balancing strategy against China.
Abhijit Singh is a senior fellow and head of maritime policy at the Observer Research Foundation in New Delhi