Artificial intelligence will change the job market and Hong Kong isn't ready
Janet Pau writes that Hong Kong is behind its Asian neighbours in how well it is preparing for artificial intelligence, as well as how flexibly its job market will respond to automation
AI technologies using machines increasingly able to perform human tasks
more quickly and accurately
, generating results or insights when given access to large amounts of data, can make
manufacturing and services more efficient
and make people's lives more convenient. AI can help Hong Kong diversify its economy and provide opportunities for the city's young educated people to develop innovative ideas, gain employment and build wealth.
An economy's AI preparedness is reflected in the ability of companies and talent to capitalise on opportunities brought about by AI. The weak link between research and industry is shown in Hong Kong's low overall
start-up
activity and AI start-up equity funding. China leads other Asian economies in total equity funding for start-ups focused on AI, according to the online database Crunchbase.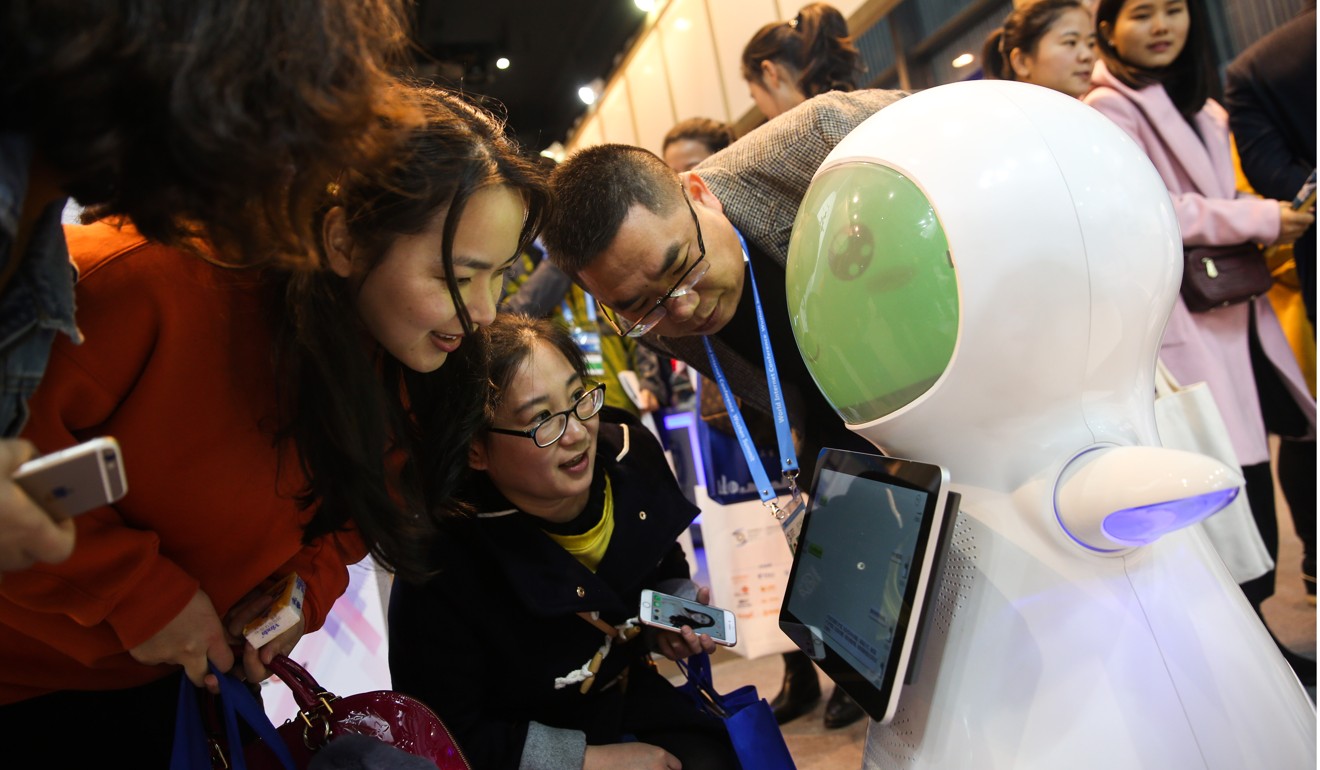 Hong Kong's strength is in the quality of its AI publications, with higher education institutions making significant contributions to AI research based on the amount of citable documents about AI in Scopus, the world's largest database of peer-reviewed scientific publications. China has more citable documents, but Hong Kong has far higher citation impact, an oft-used measure of publication quality.
AI resilience is economies' ability to adapt to and withstand broader structural changes brought about by AI. Hong Kong's secretary for innovation and technology announced plans this year to offer financial and tax incentives to attract technology enterprises, especially those specialising in big data, internet of things and AI, though details remain sparse. Current policies are much less proactive than in Singapore, Japan and mainland China.
Hong Kong's employment structure is dominated by sectors such as retail, food service,
logistics
,
finance
and
insurance
, with
job
types
ripe for disruption by AI
. AI can in several seconds interpret commercial loan agreements that take lawyers and loan officers more than 300,000 hours of work each year. This technology is a threat to jobs traditionally considered high-skill.
Acting on several key priorities can help. Workers must be trained to work alongside machines, ideally by businesses needing such skills. Thoughtful economic and social policies can encourage AI design to be beneficial to humans and ease the transition for workers whose jobs may be eliminated by AI. Education and vocational training institutes need to prepare those at different skill levels to perform work functions computers cannot do, solve unpredictable problems and learn to understand and interpret more complex data.
Education
reform in Hong Kong is also urgent, starting with equipping teachers and developing relevant curricula to provide future generations with the complex skills and flexible thinking required in the 21st-century economy.
Finally, Hong Kong lacks large companies investing in developing AI, which means it needs a better ecosystem of funding and partnerships with larger markets like China or the
Association of Southeast Asian Nations
to increase opportunities for homegrown and overseas AI talent. Doing so would better position Hong Kong to tap into this new source of growth, productivity and prosperity.
Janet Pau is programme director of the Asia Business Council
This article appeared in the South China Morning Post print edition as: AI will change work and Hong Kong isn't ready