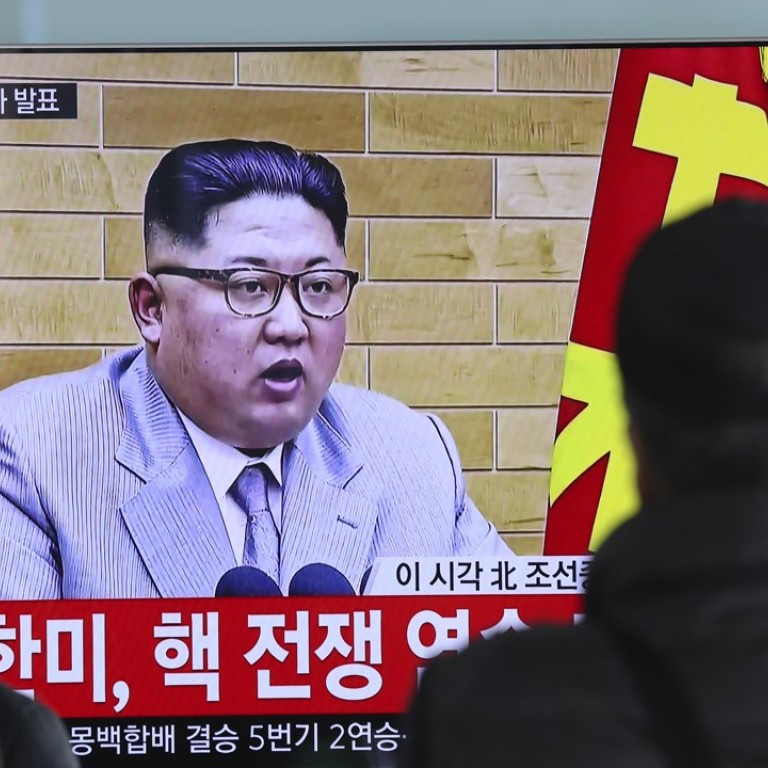 What South Korea is risking in Winter Olympics diplomacy with nuclear North Korea and Kim Jong-un
Donald Kirk says the South Korean president may yearn for reconciliation but he must give priority to defence, as the Olympic message of peace did not win over North Korea in the past and is even more unlikely to do so now
North Korea responds to new UN sanctions
The sense in Washington is that now is the time for firmness and determination in the face of rising North Korean rhetoric. Just as clearly, Moon thinks that the Pyeongchang Winter Olympics, coming nearly 30 years after the Seoul Games, offers an opportunity for reconciliation and dialogue. It would be a diplomatic triumph for Moon if North Korea were to send a team to compete in a spirit of harmony and friendship.
Such thinking, however, is highly flawed. There is no way Moon is going to buy time in this confrontation by playing nice guy on war games with the Americans.
One has only to hark back to the 1988 Seoul Games for evidence that Olympic diplomacy is a myth, a fantasy that will not bring enduring peace. Who can forget the worries as South Korea pleaded with the North to send a team, to host events, to do anything to turn the games into an opportunity for reconciliation.
Incredibly, South Korea, then led by the conservative former general, President Roh Tae-woo, preferred somehow to relegate the bombing of Flight 858 into the background as a historical tragedy, almost an accident, not a deliberate effort to destroy the 1988 Games. Almost until the opening of those Games, hopes remained that North Korea would see them as a chance for dialogue, for goodwill.
The chances for reconciliation in those days were, if anything, brighter than now – for one basic reason. North Korea, while it had a nuclear programme, had yet to explode a nuclear device. The issue of Pyongyang's pretensions as a nuclear power had not yet arisen. There was still a chance, it seemed, that the Games would advance peace between the two Koreas.
Berlin 1936: The 'Nazi' Olympics
That dream has long since vanished. It's fine for Moon
to yearn for dialogue
, for an end to confrontation, but he should forget about the Olympics advancing the cause of peace and stand fast in demands for North Korea to express willingness to negotiate an end to its nuclear programme. Aside from the 1988 Games, think about the 1936 Berlin Olympics, held as Nazi Germany was persecuting Jews and spreading through Europe. It did nothing to halt Adolf Hitler's slaughter of millions, including six million Jews.
Moon needs to consider these precedents, as he does whatever he can to turn the Pyeongchang Olympics into a step on the way to inter-Korean peace and goodwill. One way not to achieve that goal is to display weakness and agree to abandon annual military exercises crucial to the defence of the South.
Donald Kirk is the author of three books and numerous articles on Korea
This article appeared in the South China Morning Post print edition as: Moon can't give the upper hand to Kim Jong-un