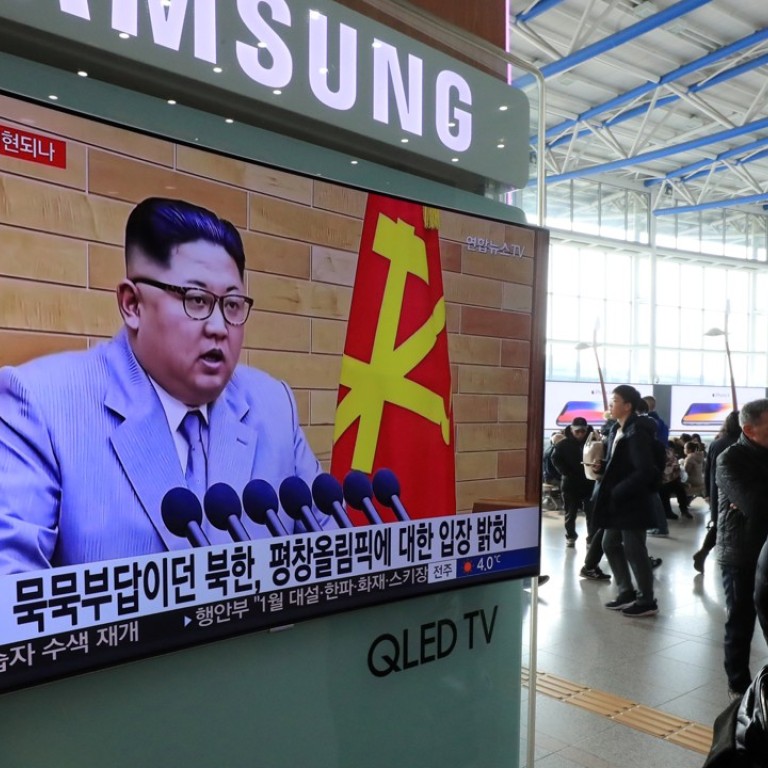 Chances of Korean peace must be taken
Despite the inevitable doubts raised by the talks offer to Seoul from the North Korean leader, it gives cause for hope to end a conflict that is six decades old
The focus of discussions, should they take place as proposed on Tuesday at the border truce village of Panmunjom, would be next month's Winter Olympic Games in Pyeongchang in the South.
Decades of animosity and chances for peace that went nowhere raise inevitable doubts, but the danger of escalating tensions means that no opportunity to broach the threat of the North's nuclear and missile programmes can be ignored.
Moon had already offered a suspension of military exercises between his country and the United States if the North sent a team to the Games.
Just two of its athletes have qualified, but there is more at stake than a show of goodwill. Kim's speech on Monday gave a glimpse, going far beyond acceptance by expressing an interest in talks and promising to seek a "peaceful resolution" by working with the South to lower tensions.
Negotiating Games participation is the natural next step, although it can obviously not be dealt with in isolation of Pyongyang's weapons proliferation and the military threat posed by the US, its arch-enemy and Seoul ally.
The North's sincerity is always at issue when it makes offers of talks; they have too often failed to progress the cause of peace because of unreasonable demands, deals not being fulfilled or new provocations.
But Pyongyang has dramatically increased its weapons capabilities in the past two years despite harsher sanctions by the United Nations.
US President Donald Trump has created even greater instability with threats of military action and the confusing rhetoric of his administration.
But the welcome contents of Kim's address give cause for hope. Not since he took power six years ago has he appeared so open to the idea of peace talks.
The last high-level contact between the Koreas, in December 2015 at the Kaesong joint industrial zone, ended in disagreement.
As much as the leader wants to show strength, his offer may be a sign that he realises the dangers and wants to calm the region's spiralling tensions.
Ending the threats and resolving a conflict six decades old will not come easily. For one, there is the lesson of the 1988 Summer Olympics in Seoul, which the North boycotted despite talks.
There is certain to be tough bargaining ahead, but whatever the challenges, this latest chance for peace cannot be allowed to slip away.