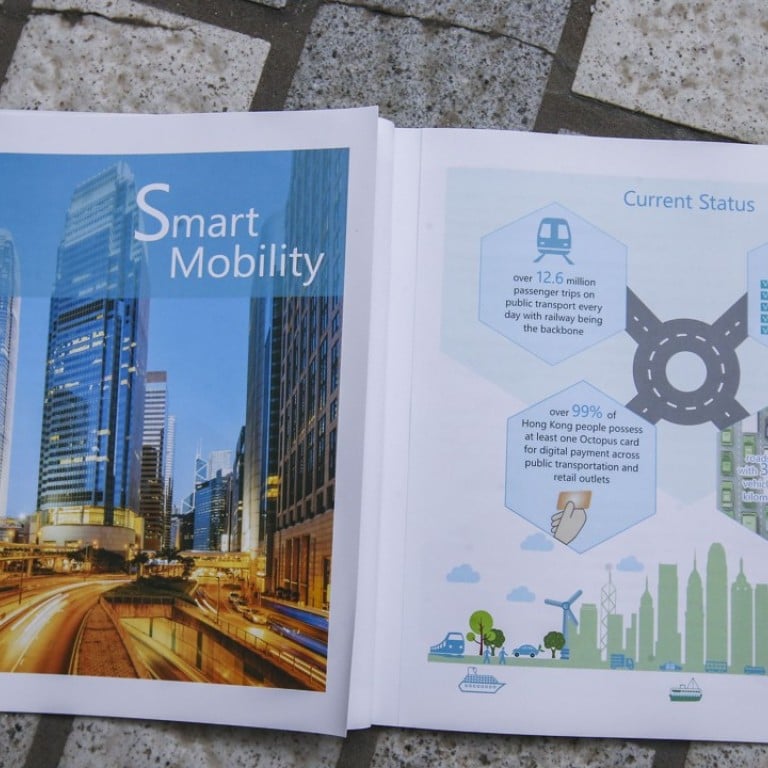 A smarter way to get Hong Kong moving again: put pedestrians and road-based public transport first – not cars
Evan Auyang says the futuristic-looking smart mobility plan does not address the city's main transit problems – such as overused MTR lines, vested interests among licensed operators and too many private cars
Hong Kong's
smart city blueprint
is the latest forward-looking policy from Chief Executive
Carrie Lam
Cheng Yuet-ngor's administration. However, there seems to be a non-sequitur between specific initiatives and the higher-level mission. Take the "
smart mobility
" section. It begins by creating an intelligent app, installing in-vehicle units, then moves onto traffic sensors, real-time
traffic
information and multiple payment systems for on-street parking. It is difficult to see how these all fit together.
The blueprint signals inadequate knowledge of the mobility issues facing
Hong Kong
, or worse yet, complacency. The Transport and Housing Bureau has said
90 per cent of transport journeys
take place on public transport, without recognising this system's steady deterioration. Government data shows an 11 per cent rise in public transport use in the past 10 years. But, in the same decade, the number of private cars grew by 49 per cent.
With the
MTR
's busiest lines nearly maxed out, the government must recognise that the transport policy of building railways as a one-size-fits-all solution has run its course. Cities with similar problems, like
Singapore
,
adopted new policies
like expanding road-based mass transit systems, introducing ride-sharing services and pushing for more cycling and walking. And its private cars growth target is set at zero.
The smart mobility blueprint offers good initiatives that do not add up to a coherent policy. The government recognises
uncontrolled private car growth as a major issue
, yet has not adopted recommendations like raising the first registration tax.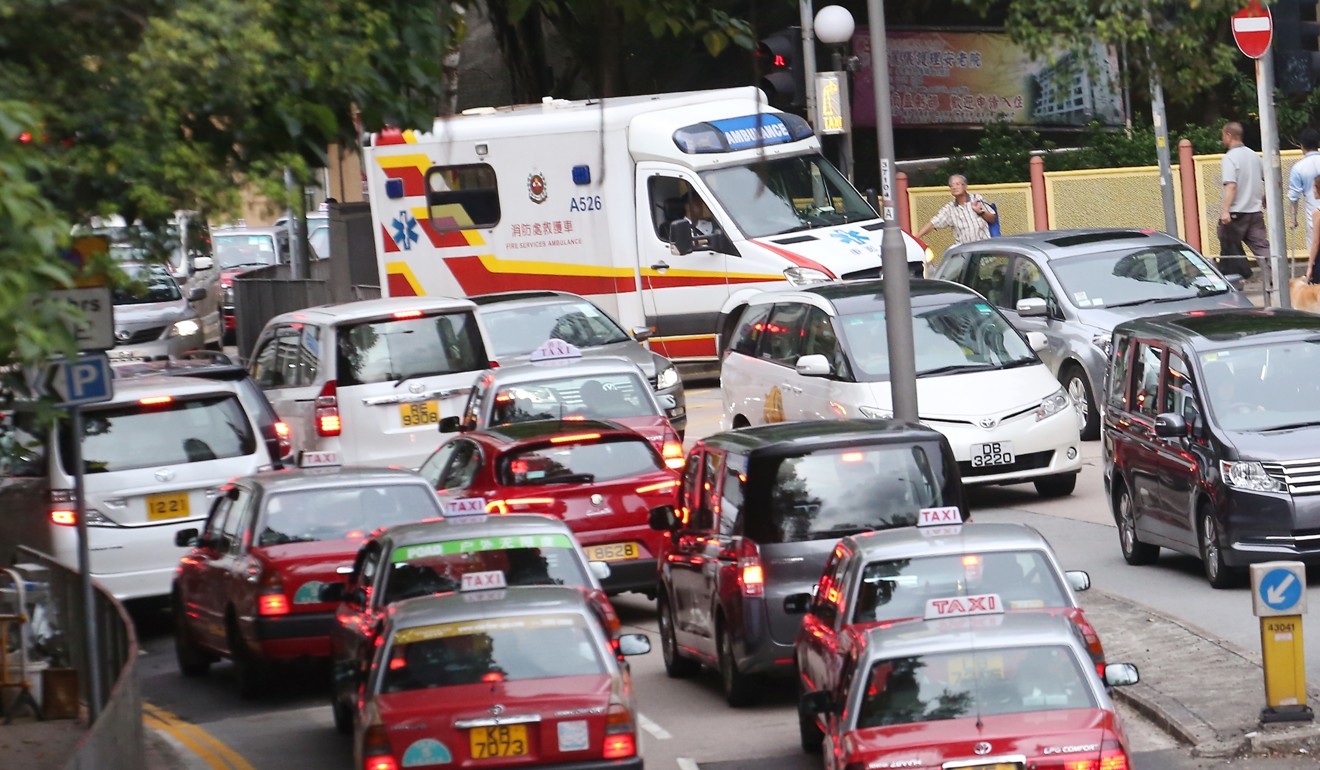 It also probably recognises the need to expand road-based public transport, but could not align service providers' conflicting interests to do so. There is significant demand for services like
Uber
, but the government's ineffectual recommendation was introducing
600 premium taxis
.
The government must tackle two high-level issues to achieve smart mobility. First, it must reaffirm that public transport is the centre of mobility, and create a "pecking order" of pedestrians first, road-based mass transit second, and private cars last.
Second, the government must resolve to improve road-based mass transport systems, like Singapore and London have. Non-franchised bus, taxi and minibus operators hold licences that have appreciated significantly in value, but are likely to decrease if supply rises. The Transport Department has defended these interests, to the detriment of the public.
If the government successfully tackles these issues, we might expect an expansion of mass transit. Buses and minibuses would operate faster and with more frequency. Railways might be less crowded. Walking would be more pleasant. There might even be legally operated shared car services and private car growth would slow. Congestion and illegal parking issues would be alleviated.
Finally, we can add in again the technological aspects from the smart city blueprint, like massive travel data, real-time traffic information, 5G infrastructure and sensors everywhere. Besides the world-class railway system, there exists a dense and extensive road system where buses and minibuses could operate with greater speed than private cars, re-route in real-time depending on demand patterns, eliminate and create bus stops on-demand, adjust frequencies dynamically and communicate with commuters via an intelligent app.
For those who prefer tailored services, electric private hire vehicles could be available. Sensors on vehicles and roads could reduce accidents, while the entire system produces less pollution. Hong Kong would then be well on its way to true leadership in smart mobility.
Evan Auyang is chairman of Civic Exchange
This article appeared in the South China Morning Post print edition as: A smarter way to get Hong Kong moving again: put pedestrians first