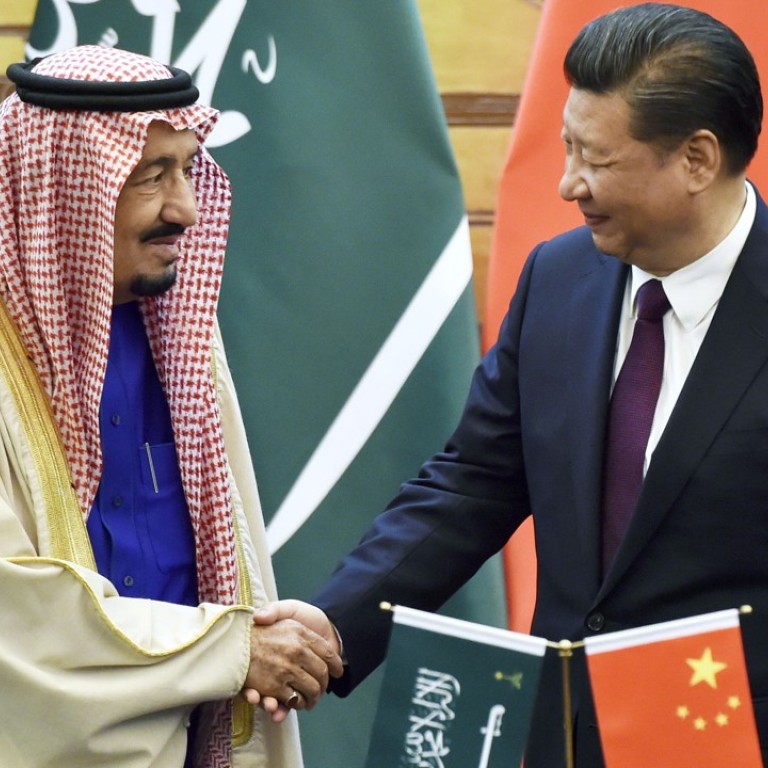 China rewrites the rules on how to rise in influence in the Middle East
Daniel Wagner writes that Beijing, by increasing its oil consumption and maintaining an open posture towards competing actors in the region while letting the US handle the security burden, has quietly made itself into a massive player in the region
Russia
's muscle-flexing in
Syria
, where it was central to the defeat of
Islamic State
, and elsewhere in the
Middle East
, has prompted regional observers to think of Moscow as one of the pre-eminent powers in the region. That characterisation is well-deserved, for
Vladimir Putin
gambled big by doubling down against the IS in Syria, presiding over a truly significant (
and costly
) win. As Russia continues its well-worn path towards increasing power and influence in the region, nipping silently at its heels is
China
, which understands well the potential benefits of strengthening its own relationships and influence in the Gulf region and beyond.
China's relationship with the Middle East dates back to the Rashidun Caliphate, following the death of the Prophet Mohammed in 632, and China has had diplomatic and trade relations with the region in one form or another since that time.
Jiang Zemin
became the first Chinese leader to visit the Arab League in 1996, and the China-Arab States Cooperation Forum was established in 2004.
Chinese leaders have regularly visited the region's capitals for many years. President
Xi Jinping
made his
first visit to the Middle East
in 2016, setting the stage for subsequent tours through the region. China clearly sees the region's shifting political sands as an opportunity to enhance its economic and political role, particularly as America's power and influence continues to decline.
Xi's 2016 visit to Tehran
came just days after global sanctions were officially lifted (with Beijing wasting no time in attempting to establish a foothold with
Iran
), which resulted in some US$600 billion worth of contracts for Chinese firms over a decade. China had already become Iran's No 1 export partner. By
visiting both Iran and Saudi Arabia
in the same trip, Xi was attempting to play off of both countries' proxy regional conflicts for its own benefit, seeking to keep both sides in its camp.
China is clearly
the future growth market for Saudi petroleum
. Saudi oil exports to China exceeded those to the
United States
for the first time in 2009, and the kingdom's exports to five Asian countries (China,
Japan
,
South Korea
,
India
and
Singapore
) amount to more than three times that of
Europe
and North America combined. By 2030, the
Chinese National Petroleum Corp
estimates that Chinese demand for oil will reach 13.8 million barrels per day, while US oil imports are expected to continue to dwindle in the era of fracking. In shifting its oil export focus, Saudi Arabia is joining the world's major Muslim powers (including Nigeria, Iran,
Malaysia
,
Pakistan
,
Turkey
and others) that have deepened their economic ties with China over the past decade.
Given its
ongoing economic difficulties
, the Saudis need the Chinese to continue to buy as much of its crude as possible. The Saudis are similarly unlikely to risk a total disconnect from Washington, as Riyadh knows doing so would not be in its long-term interests. The Saudis are thus also hoping to have their cake and eat it too, by giving themselves the freedom to pursue alternative economic and political relationships while
maintaining a functional relationship
with Washington.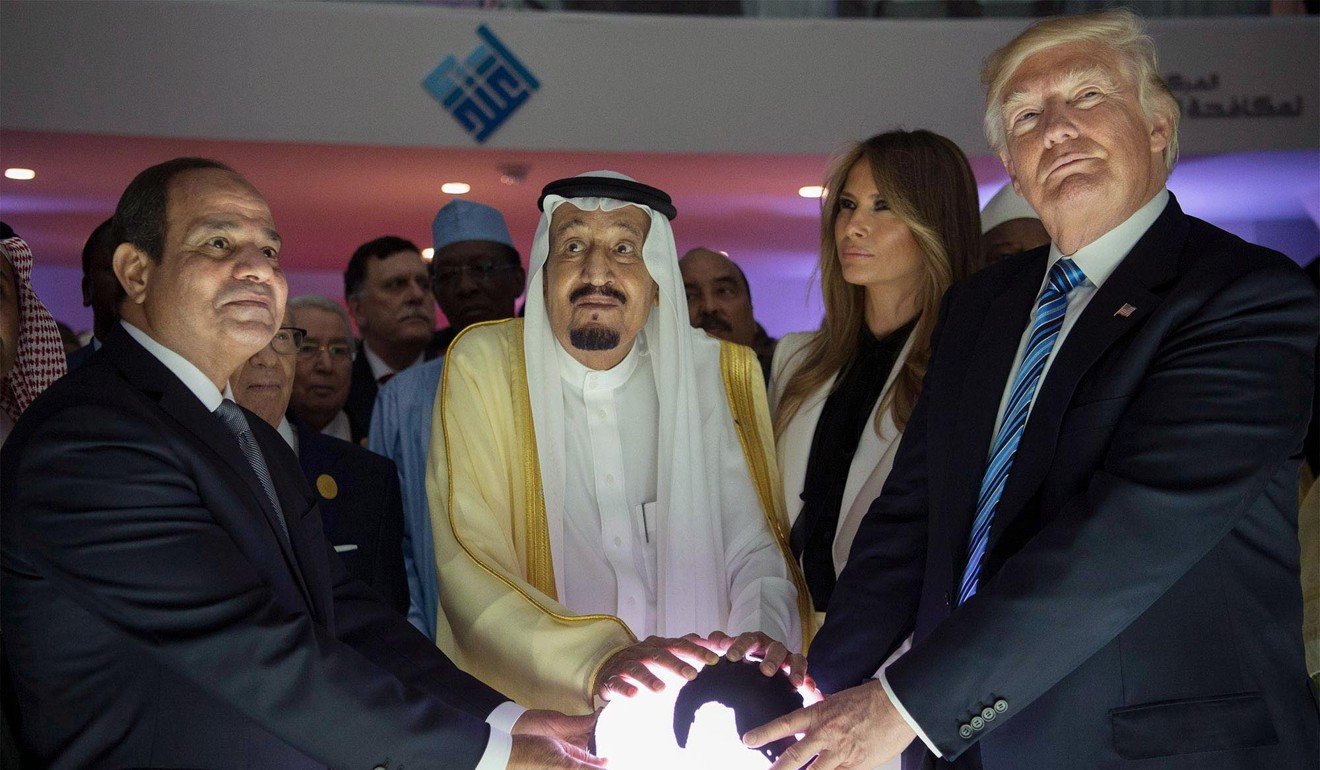 From the US perspective, Saudi Arabia is too important geopolitically, and for the global economy, to write off. In any event,
China's military
lacks the capacity to police the Persian Gulf and safeguard shipping, and no country other than the US has the capacity to provide a security umbrella to countries in the region. The Saudis will therefore remain dependent on the US in that regard, which also suits Beijing's interests for the time being.
China has been content not to be seen as actively promoting regional stability, but rather to ride on the coattails of the US militarily, as it did in
Iraq
by swooping up lucrative oil contracts after the fighting was over.
China, Russia and the US are likely to continue to practise a rather awkward triangular balance of power in the Persian Gulf, reflective of an understanding of their mutual and interwoven dependencies, which limits their mutual capacity to deny each other a pre-eminent role in the region. China and Saudi Arabia realise that with US military bases in all of Saudi Arabia's fellow Gulf Cooperation Council member states, neither Beijing nor Riyadh are capable of removing the US from its position as the most dominant military actor in the Persian Gulf. Of course, neither China nor Saudi Arabia would benefit from a change in the US role, as America is willingly bearing the burden and cost of policing the region.
The path China is blazing in the Middle East is rewriting the rule book on how to become important and influential – economically, politically and diplomatically – without using military force to either project power or use it as a bargaining chip. No other country in the world would dare to visit Riyadh and Tehran in the same trip and hope to maintain favourable relations with both, yet China has done that.
China has become masterful at using a variety of approaches to get what it wants. There is every reason to believe that, by virtue of its size, importance and approach, China will be successful in achieving its objectives in the Middle East.
That said, Beijing's ongoing challenge is to be perceived as a front-tier player in Middle Eastern politics. Only so much can be achieved by waiting in the background for the right moment to pounce. That model has worked reasonably well for China up to now, but regional and global geopolitical dynamics are shifting at an accelerated pace.
Xi has an opportunity to up the ante by catapulting Beijing to the forefront of geopolitical diplomacy and crisis management. That is an objective worthy of a country which has already assumed leadership roles in so many other aspects of the global chess board. Having separately hosted both
Israeli
Prime Minister Benjamin Netanyahu
and Palestinian Authority President Mahmoud Abbas last year, with the perennial Israel/Palestine imbroglio at a historic low point and given that the US is distancing itself further from playing a meaningful diplomatic role, now would be an excellent time for Beijing to
establish a foothold for itself
in a conflict that is likely to be around for a long time to come.
Daniel Wagner is CEO of Country Risk Solutions and author of Virtual Terror