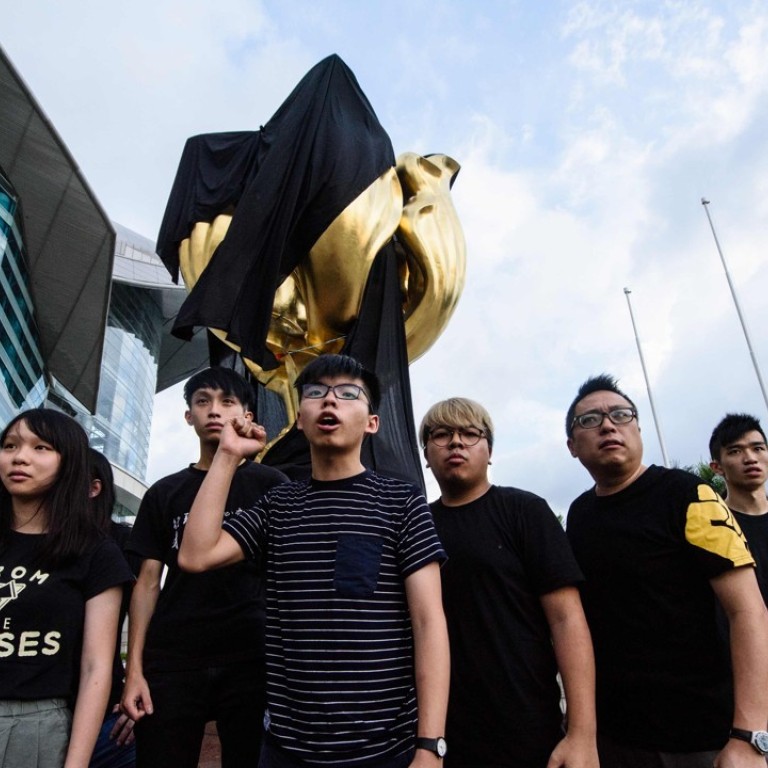 Why Agnes Chow and self-determination should not scare the Hong Kong government
David A. Rezvani says the decision to disqualify Agnes Chow from contesting the Legislative Council by-election rests on a misunderstanding of self-determination and risks alienating supporters of the 'one country, two systems' framework
What is the Basic Law of Hong Kong?
None of the autonomous regions in the world are utopias. All have sometimes frustrating problems. And there are always better ideas on how to improve the division of power. But the local support they often enjoy is no accident; again and again, systems of shared power surpass the alternative of full independence when it comes to wealth, security and self-rule. As a result, a type of local nationalism often emerges among the majority in which people's first loyalty is to neither their locality nor their core state alone, but to the form of shared rule in which people happily maintain overlapping identities between the one country and two systems.
The Hong Kong pro-independence banner saga
When the Hong Kong government works to silence people advocating self-determination, the danger is that it will alienate those who are believers in Hong Kong's current autonomous arrangement. These people have watched as most of the dire predictions that China would curb local autonomy did not materialise. More than two decades after the handover, Hong Kong has a high degree of rule of law and independent institutions. Apple Daily has not closed its doors. Local book stores still sell books that are banned on the mainland. People still exercise their rights to protest, form political parties and access Google. Meanwhile, China has worked with Hong Kong to foster business, build infrastructure and forge preferential trade agreements.
Some may say that Hong Kong's government was right to target self-determination advocates like Agnes Chow because her party,
Demosisto
, is an independence movement in disguise that favours a potentially destabilising referendum on status. If this is the case, the government should target the secessionism that they might see rather than needlessly widening its attack to all forms of self-determination, which include Hong Kong's current partially independent arrangement.
David A. Rezvani is the author of Surpassing the Sovereign State: The Wealth, Self-Rule, and Security Advantages of Partially Independent Territories. He teaches at Dartmouth College, US
This article appeared in the South China Morning Post print edition as: Don't silence self-determination supporters