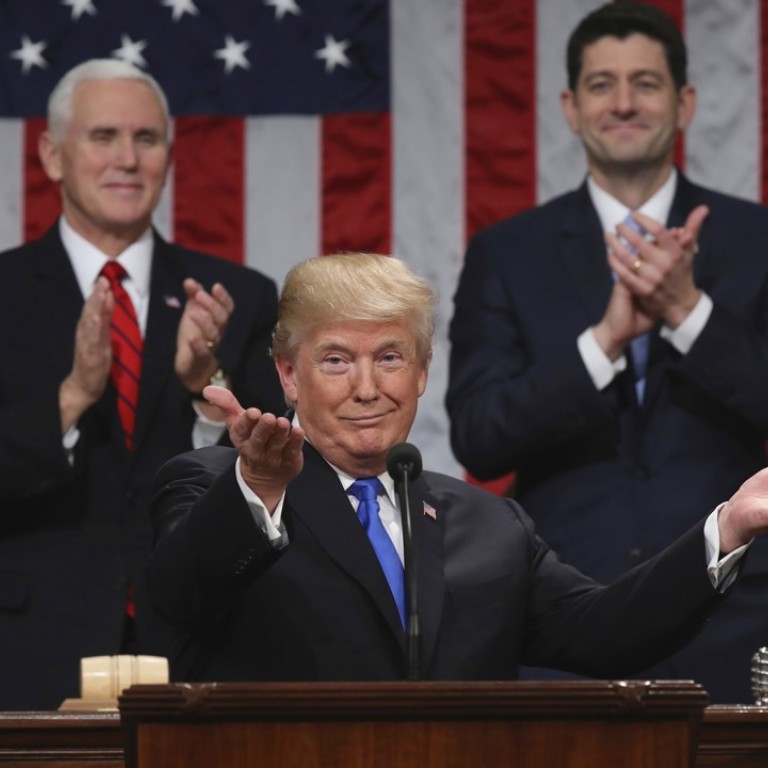 Was Trump's state-of-the-union speech his 2020 campaign audition?
Chi Wang says US President Donald Trump's state-of-the-union speech was a masterfully crafted attempt to unify the nation, by couching controversies in patriotism and casting his personal vision of America as the national dream.
In his first
state-of-the-union
speech, US President Trump lauded the country's progress over the past year, praised modern-day American heroes, emphasised the importance of unity and looked forward to a stronger and better future.
If there was one unifying theme of his speech, it was the American people. Throughout, he used individual Americans to emphasise his points. He ended with a litany of praise: "Americans fill the world with ardent music. They push the bounds of science and discovery. And they forever remind us of what we should never ever forget. The people dreamed this country. The people built this country. And it's the people who are making America great again."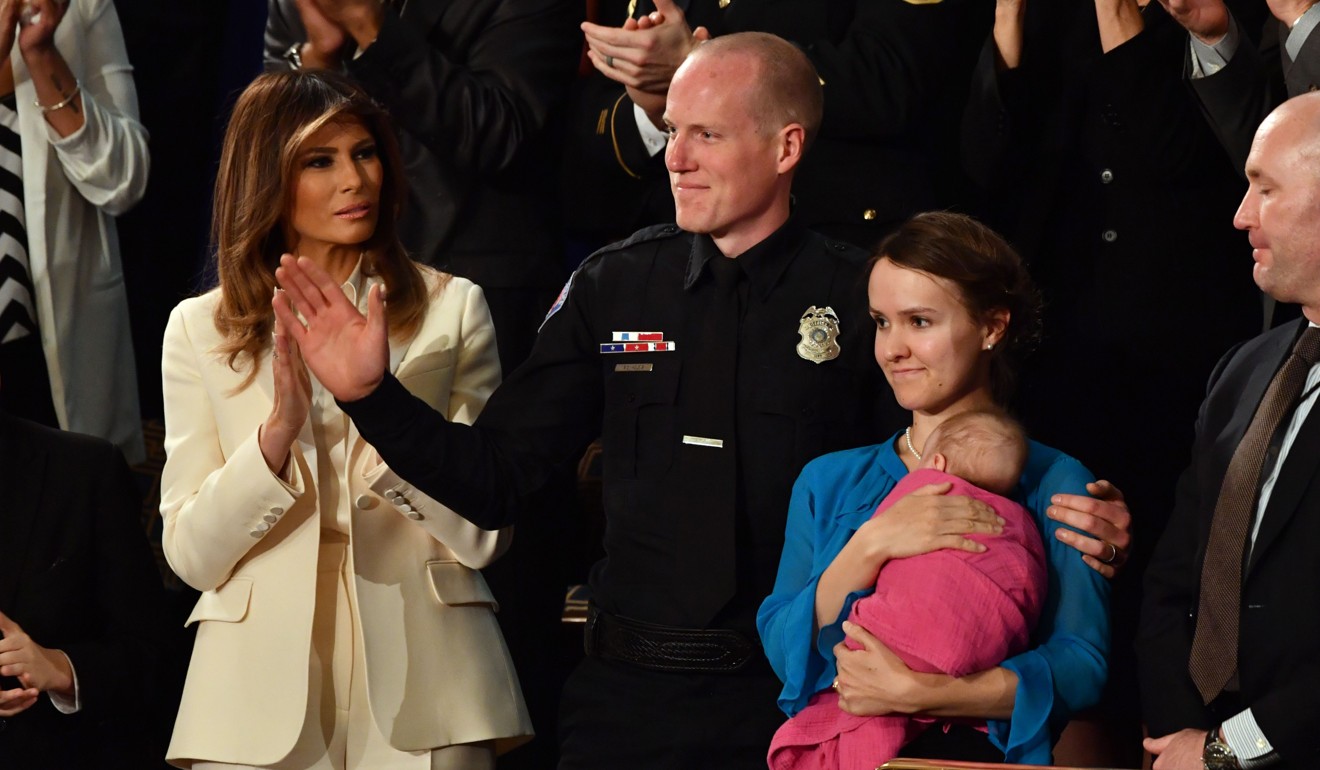 The artful, unifying prose may seem out of place for a leader better known for his Twitter
rants
, insults and egoism. Trump's approach, however, showcases his history as a performer. Trump was fully aware of his audience. To guarantee positive responses and repeated applause, he extolled the virtues of the American people and recounted stories of heroism, tragedy and compassion of individuals in the crowd. He also shrouded unpopular polices in words of patriotism, hinting at controversies instead of mentioning them outright.
For example, Trump called on elected officials to "defend Americans, to protect their safety, their families, their communities and their right to the American dream. Because Americans are dreamers too." This subtly referenced his divisive
policy on the Differed Action for Childhood Arrivals
("dreamers") programme. He talked about "why we salute our flag, why we put our hands on our hearts for the Pledge of Allegiance and why we proudly stand for the national anthem", indirectly reinforcing his
stance on the National Football League players
who took a knee during the anthem.
The wording and tone of the speech and the overall stagecraft were extremely well orchestrated. If Trump were more popular, every news outlet would be calling the speech a triumph. For those who support the president and those who spent less time analysing the content, Trump came off looking competent, optimistic and entirely presidential. The president's detractors, on the other hand, questioned how the positive, unifying and patriotic messages of the speech could be reconciled with his more vitriolic remarks and divisive behaviour.
US President Donald Trump delivers his first state-of-the-union address
Beyond the rhetoric and atmosphere, it was clear what Trump's main priorities are from the items he spent more time on. He focused on domestic issues – economic growth and rising employment were loudly celebrated, even though many of the positive outcomes were based on ongoing trends that predated his presidency. He is especially proud of the
tax cuts
and reforms that were passed. Looking to the future, he used the platform to gain additional support for his immigration policies.
The marginal time Trump gave to global affairs suggests that the rest of the world is not that important to him and that he doesn't want to be a participant in the international order, but to stand tall alone. He criticised countries that hadn't agreed with his
recognition of Jerusalem
, said the US needs to protect itself against "bad deals" in international trade, and emphasised the necessity of a stronger military and nuclear arsenal. He called for an end to
complacency on North Korea
, implying he might take more dramatic measures against the country in the future.
Overall, Trump used patriotic language and inspirational stories about specific Americans to make his personal vision of America seem like a national one. He concluded: "As long as we are proud of who we are and what we are fighting for, there is nothing we cannot achieve." While inspirational on the surface, the statement has a much deeper meaning. Because, while Americans can agree on some of the wider values and visions of a prosperous, strong country, it is conflicting ideas of what America is and what the country should be fighting for that is its biggest concern right now. And, without the unified country Trump repeatedly mentioned, he will not be able to make America great again.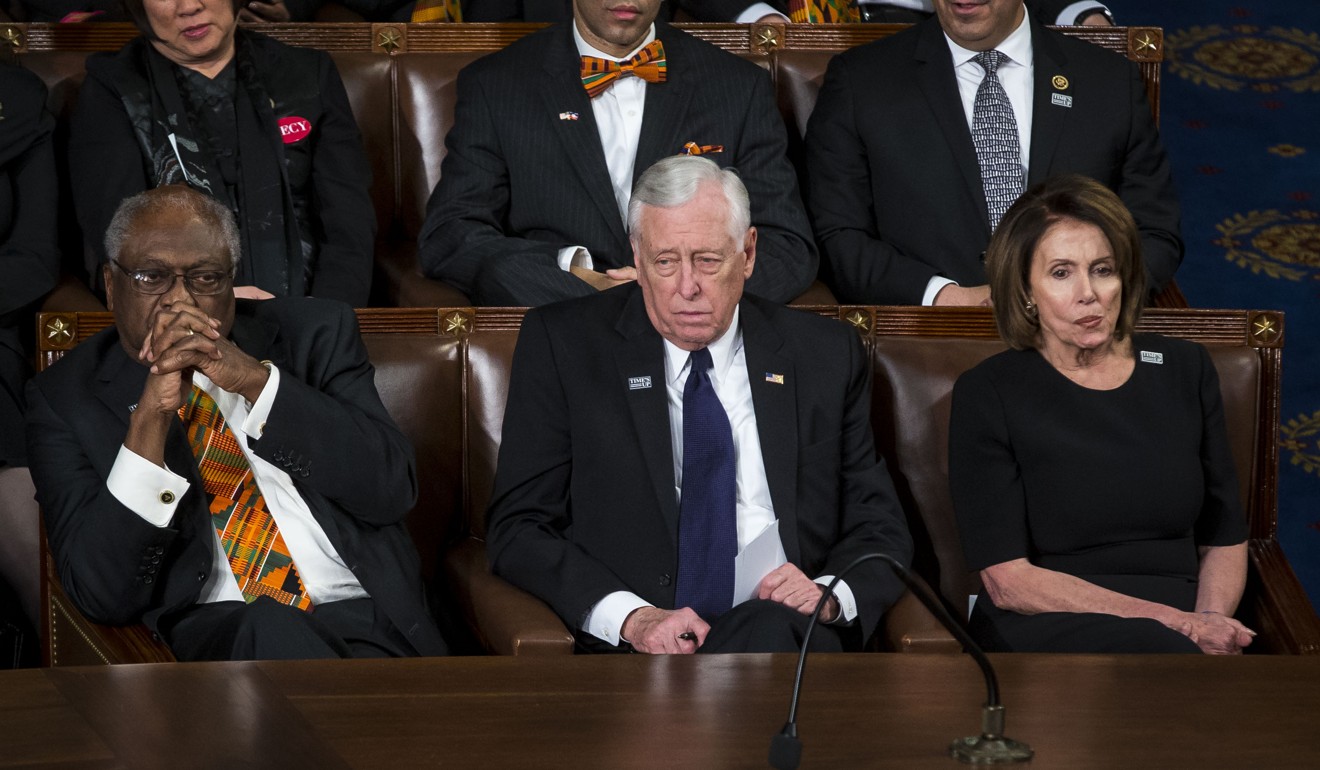 I have watched every state-of-the-union address since president John F. Kennedy's. After watching Trump put on a strong performance – disagreements over his rhetoric and policies proposed aside – I wonder if the president's future goals might also include a bid for re-election in 2020.
Chi Wang, a former head of the Chinese section of the US Library of Congress and former university librarian at the Chinese University of Hong Kong, is president of the US-China Policy Foundation