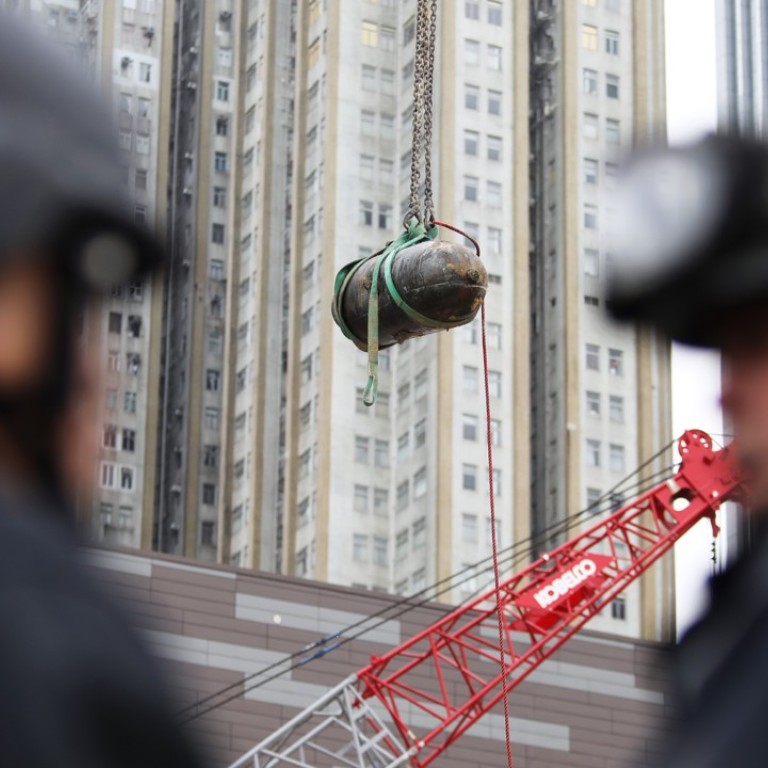 Opinion
Flying Sand
by Niall Fraser
Flying Sand
by Niall Fraser
Thanks to police, Hong Kong can breathe easy after bomb scares – for now
The force wins a well-deserved PR victory for the way its bomb squad was able to deftly dispose of two second world war US bombs, but the incident arouses fears that the city is sitting on a minefield
For the first time in what must seem like an eternity – certainly for the officers who man the thin blue line between law and disorder in Hong Kong – our police are front and centre of an explosive event – and it hasn't blown up in their face.
Fifteen years ago if you had told me that the – hardly unusual – discovery and disposal of a couple of unexploded second world war bombs would represent a prime public relations opportunity for a 28,000-strong force which, quite rightly, used to be considered "Asia's Finest", I would have told you to keep taking the medicine.
But things have changed, and then some.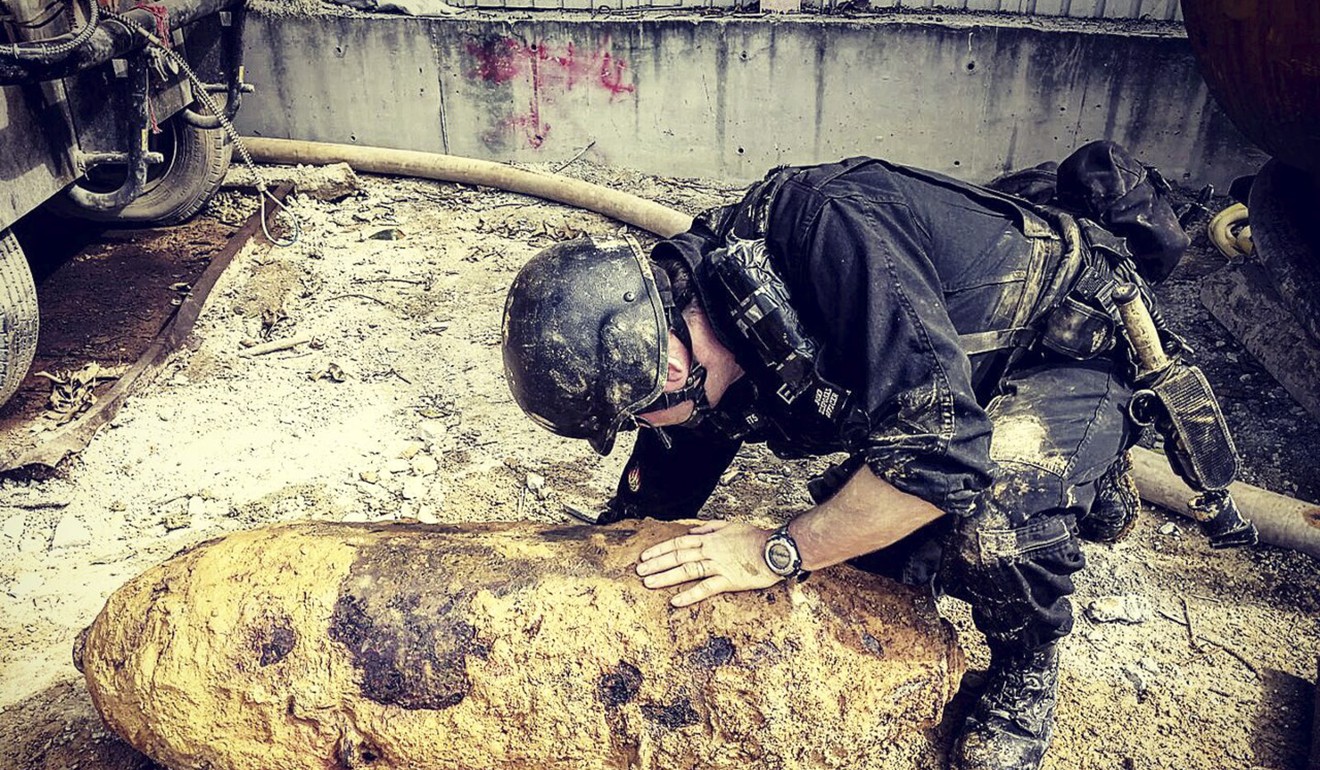 Before elaborating, I must stress that what follows is in no way intended to denigrate or downplay the work of the police bomb disposal team who went about
a dirty, difficult and potentially deadly job
with skill, dedication and no small amount of bravery.
However, after more years than I care to remember covering crime in Hong Kong, it has been with more than a twinge of sadness that I watched an opportunity-starved police PR machine enthusiastically serve up an easily packaged and controlled yarn of derring-do to a media hungry in equal measure for a story in which there are no losers (Well, not quite, more of which later).
Two American bombs dropped in a war against the evil imperial Japanese foe, stumbled upon by hapless construction workers.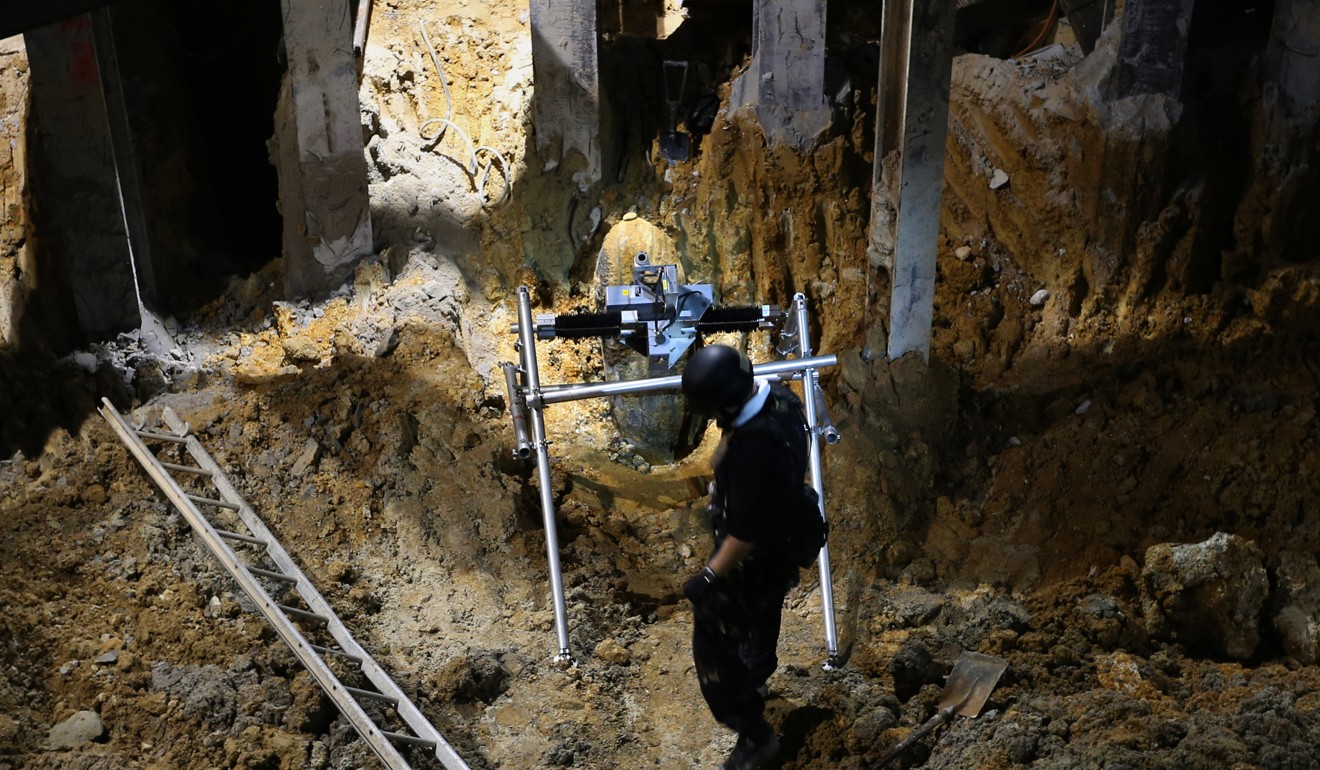 Who you gonna call? The specialist boys and girls of bomb disposal, that's who. The professionals whose job comes with a ready-made element of suspense, and, if historical records are to be believed, a 99 per cent record of success.
As the clock ticks they don protective suits, evaluate, evacuate and seal-off city blocks – apart from carefully managed photo-ops – to get on with the job before emerging from the city's subterranean sludge and grime as the end-of-disaster-movie good guys every child within the now-safe blast zone wants to be when they grow up.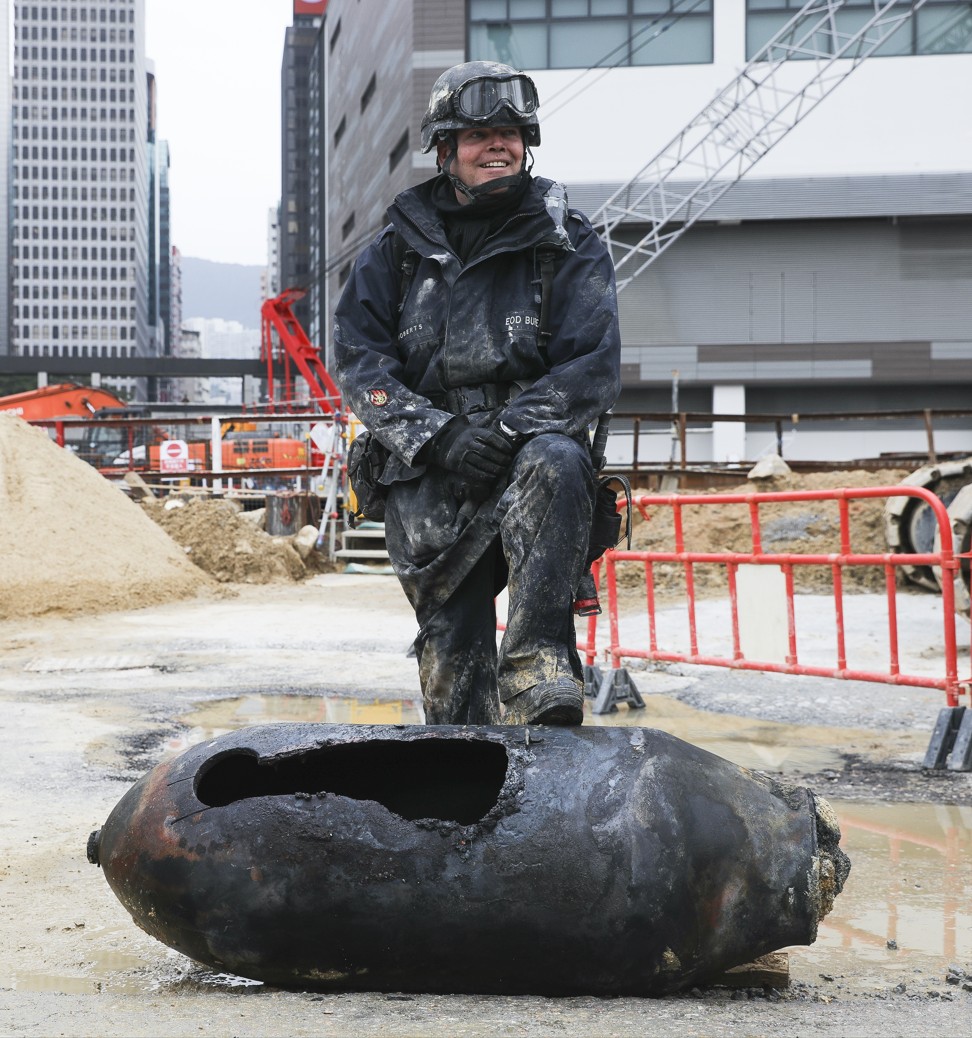 What's not to like? In the self-contained moment of bomb-disposal tension, absolutely nothing, the cops get the kudos, the journalists get their story and the kids get a hero in uniform.
Place the scenario which played out real-time on our hand-held devices in recent days in a wider context and, in my view, it becomes less an uplifting yarn and more of an unfolding tragedy.
As the wall-to-wall coverage has pointed out, thousands of unexploded bombs have been dug up and made safe over many decades, and in all that time, only one person has been hurt and no one has been killed.
Watch: Bomb-disposal hero reveals challenges
But when, at almost every turn since he took over as top city cop in the immediate post-Occupy era, Police Commissioner Steven Lo Wai-chung's early pledge to restore
the battered image and morale
of the men and women under his command is undermined by either
a damaging Occupy court case
or a cross-border crime with political and jurisdictional issues rendering the force impotent, it's not hard to see why he pulled out all the PR stops with the unexploded bomb drama.
As hinted at earlier, how the Hong Kong Police Force restores its reputation and reshapes its role in an society that is changing at a rate dizzying even by its own head-spinning standards, is not the only concern to come out of this explosive yarn.
With the dust settling on the action, senior bomb disposal officer Tony Chow Shek-kin was reported as saying that in the light of the case, the police would give "a training session to MTR construction workers" – the aforementioned "hapless workers" – on how to deal with large bombs.
Isn't such training obligatory in a major, publicly funded corporation whose very bread and butter lies in the dark underworld of a city sitting atop a veritable minefield of ticking time bombs?
This article appeared in the South China Morning Post print edition as: After bomb scares, city can breathe easier – for now