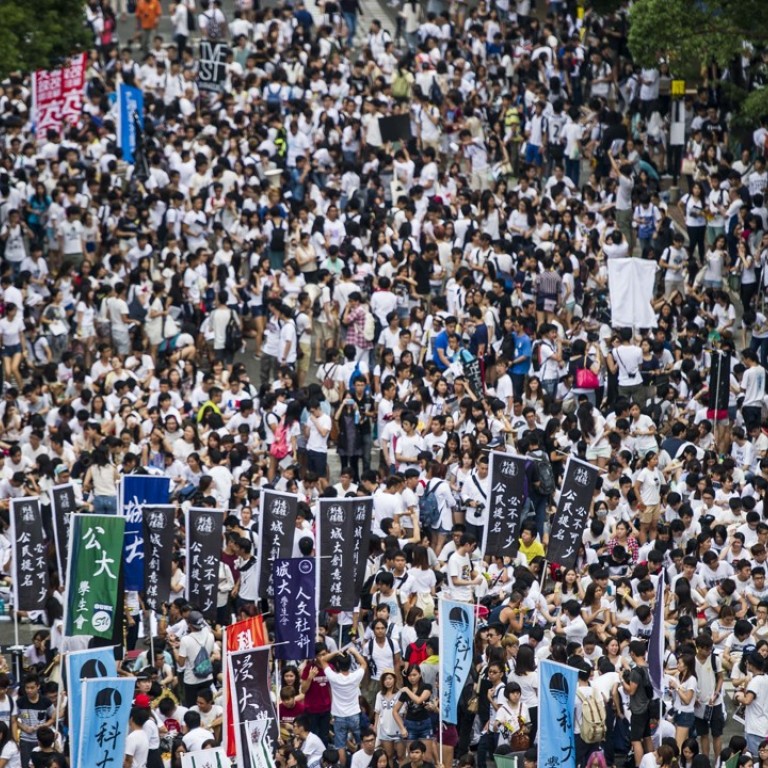 Universities are places for education, not political protests that ultimately fail to change anything
Anson Au says the university's primary role is the delivery of education. While free speech is an integral part of learning, it should not hinder the provision of education itself
Pro-democracy camps have leveraged these cases to suggest a broader oppression from the mainland, whereas pro-Beijing groups have responded by blaming them on a larger youth culture set on breaking the law. But a fundamental part of the picture has been overlooked: what is the purpose of the university itself? To what extent is it a place for free speech?
My years of conducting research, teaching and studying at universities around the world, including Harvard, the London School of Economics, University of Toronto and Baptist University, show that there's a need for free speech in the university – but with boundaries.
How Hong Kong's Occupy protests kicked off
Free speech must be granted for ideas. Since Plato's academy in ancient Athens, the university has been rightfully seen as a place for the free exchange of ideas without repercussions. After all, only the freedom to express can nurture the creativity to think, innovate and improve.
As American feminist bell hooks said, "The classroom remains the most radical space of possibility in the academy." Among my own students, all views are encouraged without repercussion. Great ideas result – new ways to improve high school education among visible minorities; pragmatic suggestions for improving mental health services for the disadvantaged in society. But, sometimes, bad ideas surface as well – blaming the systematic
murder of black US citizens
by white policemen on the black victims themselves; calls to allow immigration without vetting who we're letting in.
The purpose of the university is not only to nurture students' ability to think critically, but to guide their ideas to the service of ethical ideals that aim to understand society and to ultimately improve it. Throughout, ideas must be packaged in civil discussion. Offensive discourse is unacceptable, much less violent or threatening action. It wasn't right for Lau Tsz-kei and Andrew Chan Lok-hang at Baptist University to organise an
entire protest
against administrative staff about a policy, rather than drafting a petition and starting a collective discourse with the university. It wasn't acceptable for them to lash out at staff with personal remarks. But neither was it right for others to send death threats to their Facebook accounts and workplaces.
Baptist University Mandarin row boils over
The university is a place for education, not governmental politics. Making the university a site of protest for governmental politics is absurd. Whether publicly or privately funded, it does not belong to the individuals who study or work in its halls. It is first and foremost an institution for education.
Modern history has witnessed social movements attempting to convert the university into an overtly political space – and their inevitable failures. In France, universities nationwide were occupied by protests in May 1968 to resist capitalism, consumerism and American imperialism. None of these were overturned, and the very government the students protested against was empowered by the chaos, obtaining an even stronger electoral base than before.
In Toronto, roads at universities were blocked by protesters calling for city residents to support Occupy Central in 2014. The Occupy Central movement in Hong Kong was no more empowered than the Toronto protest. The University of California, Berkeley, prides itself as a site of political action, but its gatherings largely fail to affect politics in any way. In 2017, liberal arts faculty and students organised themselves to vocalise against Donald Trump supporter
Milo Yiannopoulos's impending appearance
. While they successfully influenced the cancellation of his appearance, they also invited the formation of similar groups among pro-Trump, far-right activists and the two groups violently clashed on campus. The actions of a few created a hostile atmosphere for the many.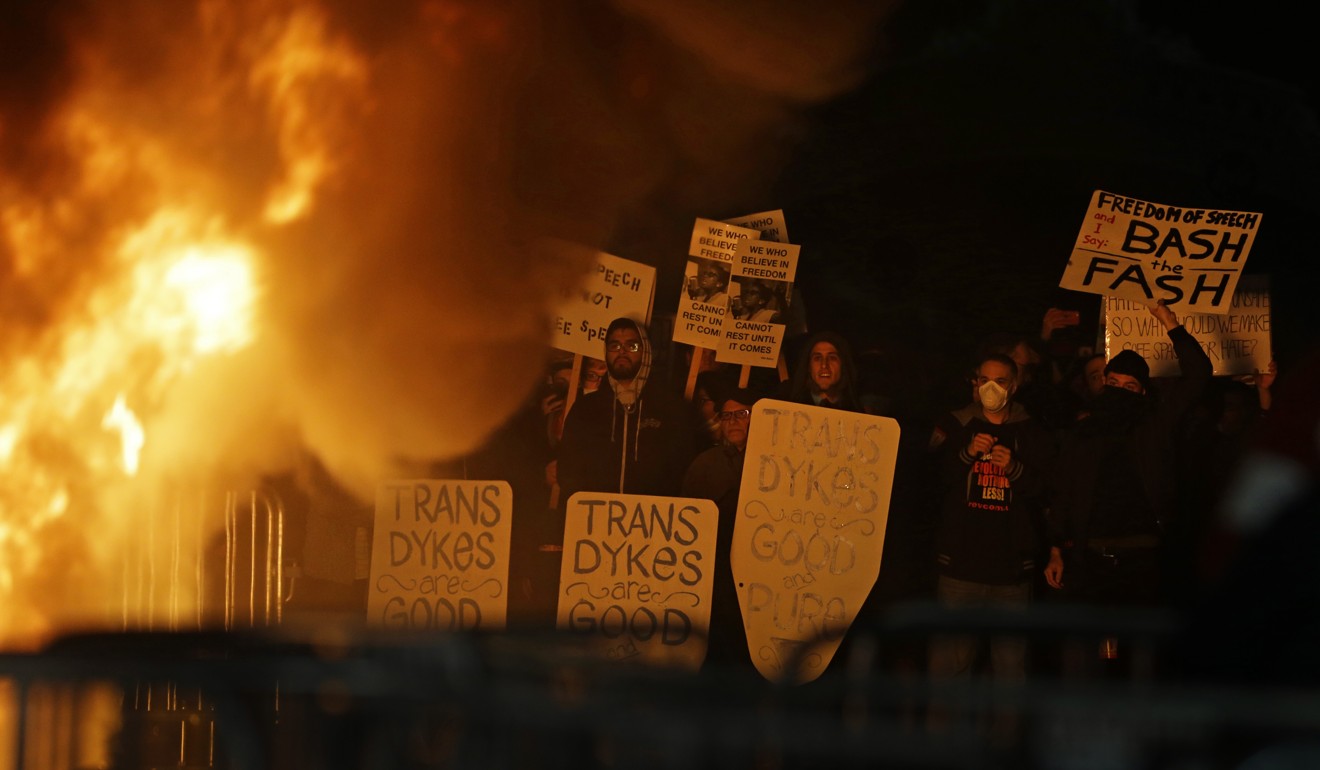 Disruptive ideas are acceptable in universities, but not disruptive practices for external issues. Setting up camp at the university to push for a political movement or party is useless, impractical and does little more than disrupt for its own sake. More importantly, it invites attention of the unwanted political kind that not only distracts, but threatens other students.
Protests can be an important vehicle for social change. But so is education. We cannot endanger one in pursuit of the other. Keep radicalism for the exchange of ideas in the classroom.
Anson Au is a visiting researcher in the Department of Sociology at Hong Kong Baptist University
This article appeared in the South China Morning Post print edition as: Universities are for education, not political protests