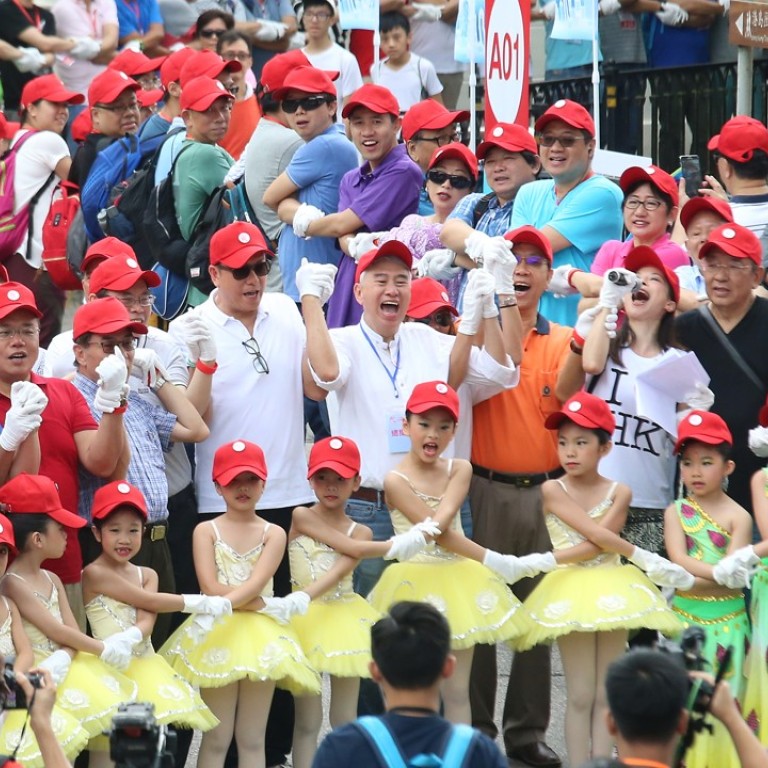 Hong Kong's silent majority must make their voices heard, and their by-election votes count
Michael Chugani says the upcoming Legislative Council by-elections are a contest over who lays claim to the voice of Hong Kong. It's time for the 'silent majority' to make itself heard through its votes
Hong Kong democracy activists win final appeal
Are they the true voice of Hong Kong? Or is Hong Kong's true voice that of those who say Chow deserves to be disqualified, Hongkongers have nothing to fear from joint immigration at West Kowloon, the trio who stormed government headquarters should have been jailed and US politicians should have waited until April Fools' Day to nominate them for a Peace Prize?
Do Joshua Wong, Nathan Law, Alex Chow and Agnes Chow speak for the majority of Hongkongers? Or is the true voice of Hong Kong lurking out there, waiting for the right moment to make itself heard?
I can't understand why there is never any real mud-slinging by Legislative Council election candidates. Why aren't elections fought over who supported and opposed the Occupy uprising, the
Mong Kok riots
, the
foul-mouthed oath-taking
by some, and who is to blame for Beijing's tightening grip on Hong Kong? If candidates fight dirty over these issues, the winners and losers will clearly show which side represents the true voice of Hong Kong.
It's the final call for the silent majority. Show yourself on March 11 if you exist or forever keep silent. If the opposition handsomely wins back the four seats, then the true voice of Hong Kong belongs to those who storm government buildings, advocate self-determination and lace oath-taking with expletives.
Michael Chugani is a Hong Kong journalist and TV show host
This article appeared in the South China Morning Post print edition as: Silent majority must speak up or fade away