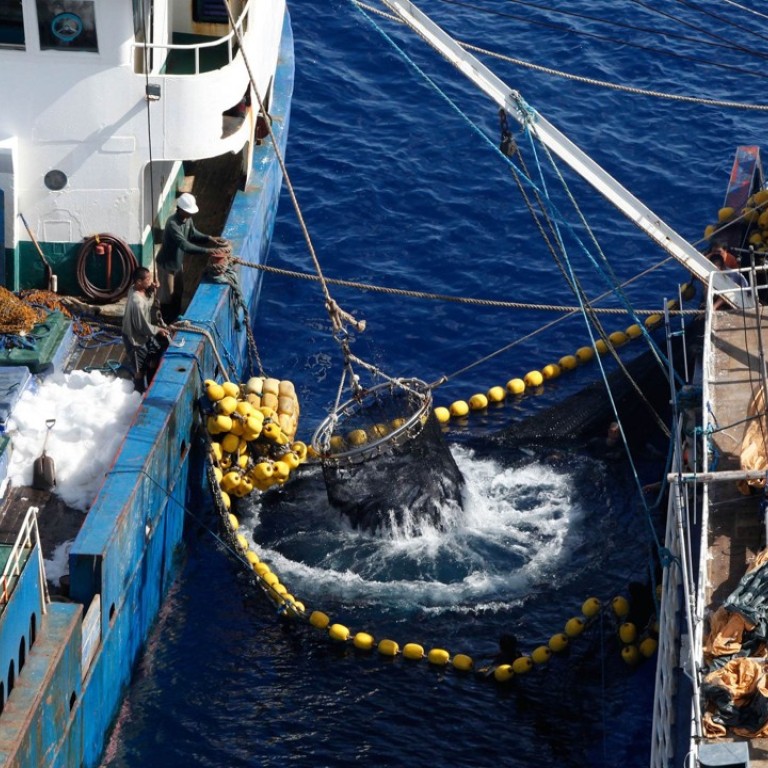 Hong Kong must tighten the net on illegal reef fish imports
Yvonne Sadovy says loose regulations enable cargo vessels to ship tonnes of live reef fish from Southeast Asia into Hong Kong to sate local and mainland appetites, thus depleting ocean stocks
Hong Kong cargo ships are travelling across the
South China Sea
carrying hundreds of tonnes of reef fish towards the city in readiness for the Lunar New Year holiday. These fish are the 15 to 20 colourful species from Southeast Asian countries in our markets and restaurant tanks and part of the lucrative live fish trade supplying luxury seafood popular during holidays and on special occasions.
The 20,000 tonnes of live reef fish, a minimum estimate of the trade import volume entering the city each year, are worth in excess of US$1 billion (HK$7.8 billion) at retail. This is over six times the value of Hong Kong's own fishing fleet and represents an important trade for the city.
The problem is that much of this trade is illegal. For a city with a reputation for being law-abiding, something has gone badly wrong when it comes to live seafood, according to a
new report
. Many of the species of fish in the trade are imported illegally by live fish cargo vessels without proper documentation and are also often illegally exported. Of these imported fish, a large proportion is then smuggled into mainland China to avoid import tariffs.
How Hong Kong is decimating fish stocks
Well over half of one of the most valuable species in this trade,
Napoleon fish
or humphead wrasse (
so mei
in Cantonese), for example, enter and are sold in the city illegally and none are reported, as they should be, to the Census and Statistics Department. Many also leave the city illegally. The trade in this fish is subject to rigorous controls that we are obligated to enforce under the Convention on International Trade in Endangered Species. While enforcement is improving, the illegal trade continues.
We know about the
illegal trade in the Napoleon
fish and many other species because we have tracked the cargo vessels by satellite, photographed them both loading in
Indonesia
and unloading in Hong Kong, and receive regular reports of their activities from Indonesia. What we know of the trade volumes and what appears in official records do not add up.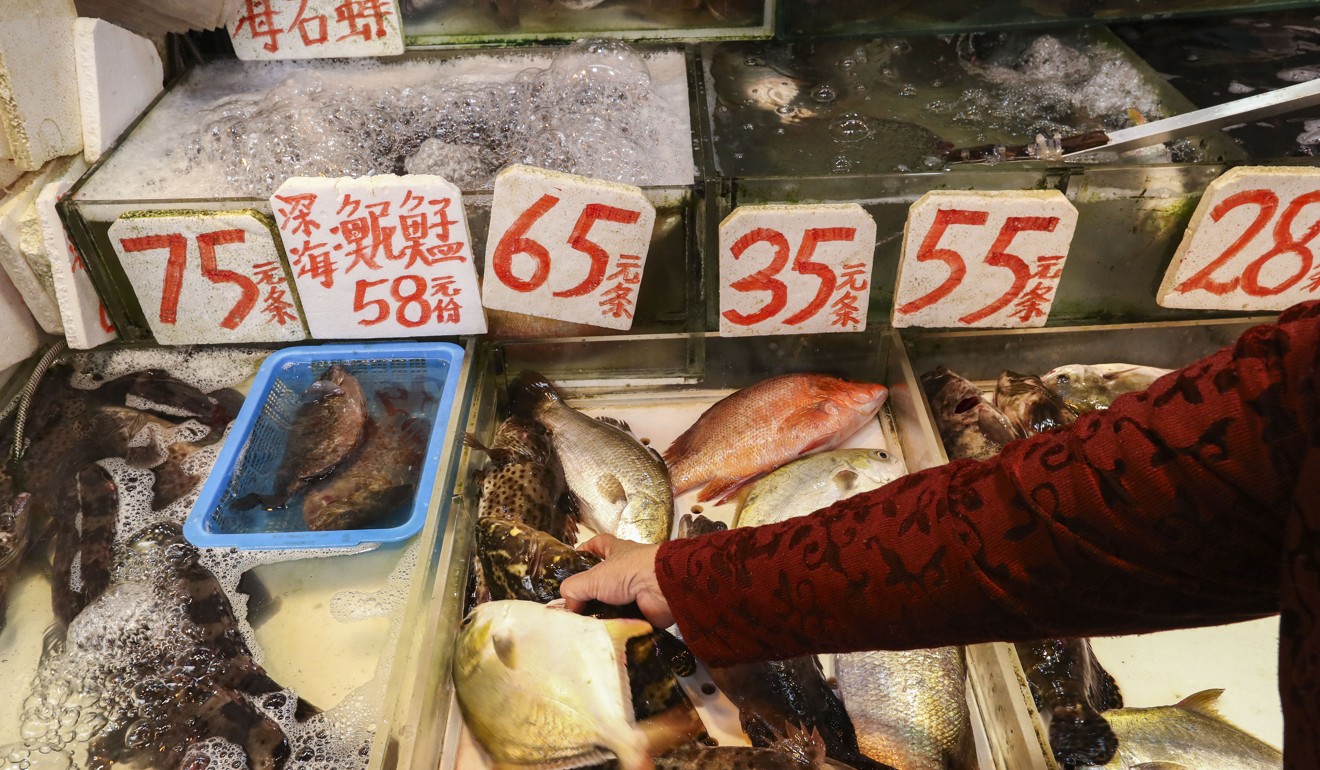 Part of the problem is that the Hong Kong government has no way to control or track the activities of the 30 or so vessels involved. These vessels are exempt from reporting their entries and exits to Hong Kong authorities and this makes them virtually impossible to trace. The exemption was granted because it was assumed these boats operate like fishing vessels with frequent entries and exits on irregular schedules. But they are live fish cargo vessels, the largest of them exceeding 300 gross tonnage, that enter the city once or twice monthly. The larger carriers are not required to carry the Automative Identification System equipment required of similar-sized vessels in other categories that would assist in tracking them.
Furthermore, our outdated laws illogically don't consider live fish to be "marine fish". If they were, live fish would, by law, have to be reported to our
Fish Marketing Organisation.
These examples highlight some of the shortcomings in our laws applied to vessels in the trade.
So why does this matter? It matters because we are the second-highest consumers of seafood in Asia, eighth globally, we import almost 90 per cent of it, we like to eat wild fish and we have international obligations for legal trade in certain species. If we are to be a transparent and "world-class" trade hub, then we need to address this dark side of our seafood trade.
Attempts by countries like Indonesia to operate fisheries that can be sustained for the long term are being seriously undermined by the activities of Hong Kong traders who disregard these laws.
As we have seen with
ivory
,
shark fin
and
pangolin
, it takes both exporting and importing countries to ensure that trade in wildlife, which includes seafood, is both legal and transparent and is carried out responsibly to support sustainable use.
Our laissez-faire attitude towards trade has gone too far in the case of live seafood. In the end, if nothing changes, we will have to pay more for the fish we eat, if we can find wild fish at all, and our growing reputation for irresponsible wildlife trade will become hard to shake. Hong Kong should be part of the growing global movement towards a legal seafood trade.
Yvonne Sadovy is a marine biologist at the University of Hong Kong and has worked on the fish and fisheries of Southeast Asia for 25 years