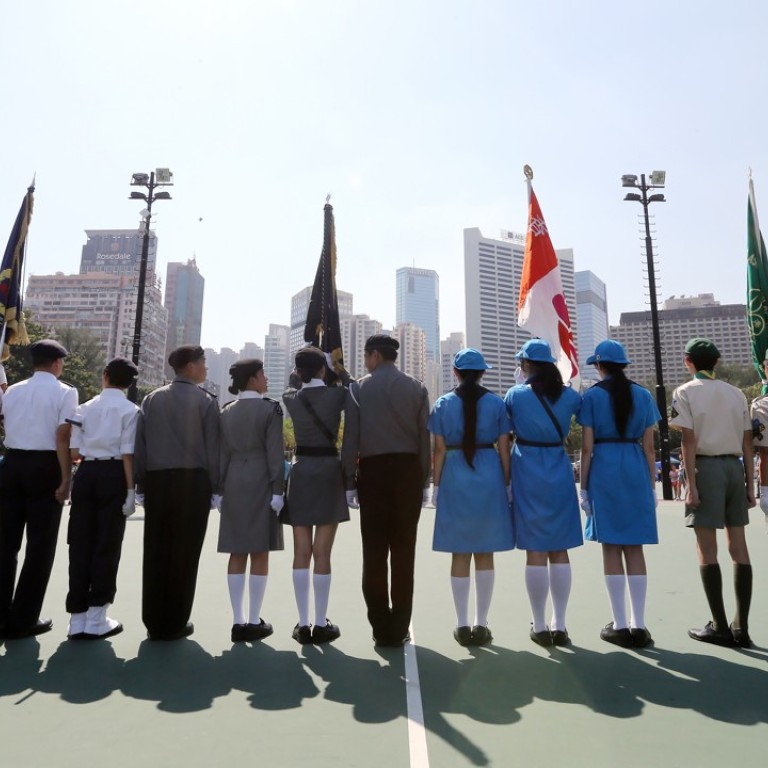 Changing Hong Kong people's traditions won't make them love China
Vivienne Chow says that a move to change the marching style of uniformed youth groups is just the latest heavy-handed attempt by Beijing and local authorities to instil love for China. Like other attempts, it won't work
One of the best things I did during my teenage years was joining a uniformed youth group. Throughout my seven years as a member of the Hong Kong Red Cross youth unit, I did not just acquire first-aid skills and cultivate a spirit of community service. I became an enthusiast of the drill practice – weekend training and annual inter-unit drill competition were my favourite after-school activities.
I took pride in carrying forward the tradition of drill practice with my teammates.
Thus it was disturbing to see a political attempt to make an unnecessary change to the heritage of drill practice for uniformed youth groups. To what extent are we willing to ditch the history and tradition that make us who we are today just to demonstrate political allegiance on a superficial level?
According to the Chinese-language newspaper Ming Pao, Hong Kong's uniformed youth groups have been asked by Beijing's liaison office to change their current British-style drill to the Chinese style of "goose-stepping" at a flag-raising ceremony on May 4.
The ceremony, to be held at the historic Golden Bauhinia Square, is meant to commemorate the student-led May Fourth Movement in 1919.
It was also reported that the Hong Kong Army Cadets Association, the only uniformed group in the city that adopts the Chinese style of marching, had previously put forward a similar request for other groups to switch their style, though association chairman Bunny Chan Chung-bun denied this.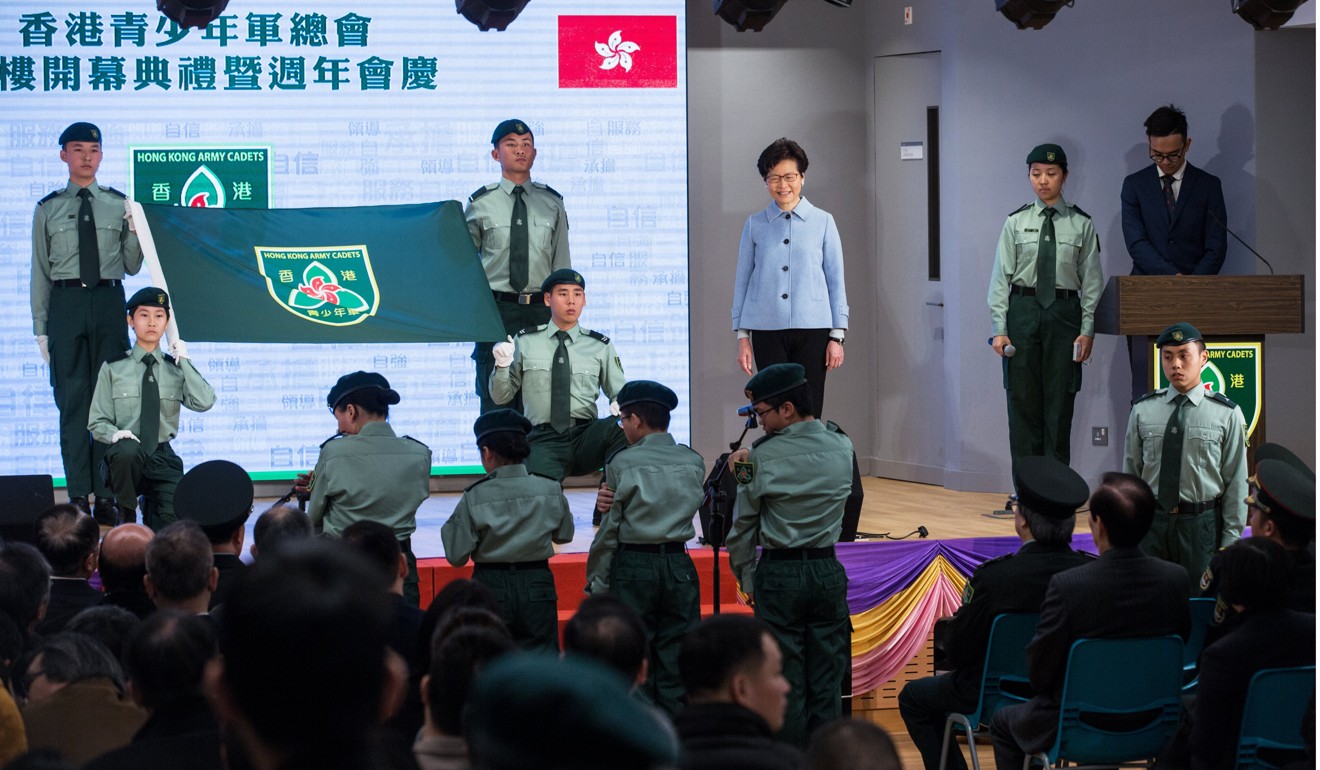 The fact is, most groups have strong reservations about such a change.
Ever since
Britain
handed over Hong Kong to China in 1997, winning over the hearts in the former British colony has long been a headache for Beijing and local authorities.
According to the University of Hong Kong's public opinion programme's
survey on local people's ethnic identity,
conducted in December, 39 per cent of the 1,034 respondents identified themselves as "Hongkongers" and 14 per cent as "Chinese", out of a choice of four given identities.
The other two identities were "Hongkongers in Chinese" (picked by 29 per cent of the respondents) and "Chinese in Hong Kong" (16 per cent).
In broader terms, 68 per cent of interviewees identified themselves as "Hongkongers", compared to the 31 per cent who said that they were "Chinese".
The gap was much wider among young people aged 18 to 29, as a record high 69.7 per cent of this age group identified themselves as "Hongkongers". Those who agreed that they were "Chinese" only accounted for 0.3 per cent, a record low since the survey began in 1997.
In recent years, the Hong Kong government has taken a top-down approach to introducing policies and measures in the hope of making young people fall in love with China. These included the attempted introduction of a mandatory
national education curriculum
, teaching
Mandarin in schools
, and funding
cultural exchange programmes
for Hong Kong's young people to visit mainland China.
Baptist University Mandarin row boils over
The drill practice of uniformed youth groups is never about grooming young people's patriotism. It is about discipline, team-building, cooperation and achieving goals through group effort. It helps to train the minds and bodies of young people.
It is never political – at least it was not in my days when I was a Red Cross youth member.
The commands might have been in English but it did not cross my mind whether the marching style was British or not.
Did it make me a loyal subject of colonial rule? It most certainly did not. All I knew was that it was a tradition passed on from senior schoolmates and I could not let them down. So we worked hard to serve the unit we belonged to.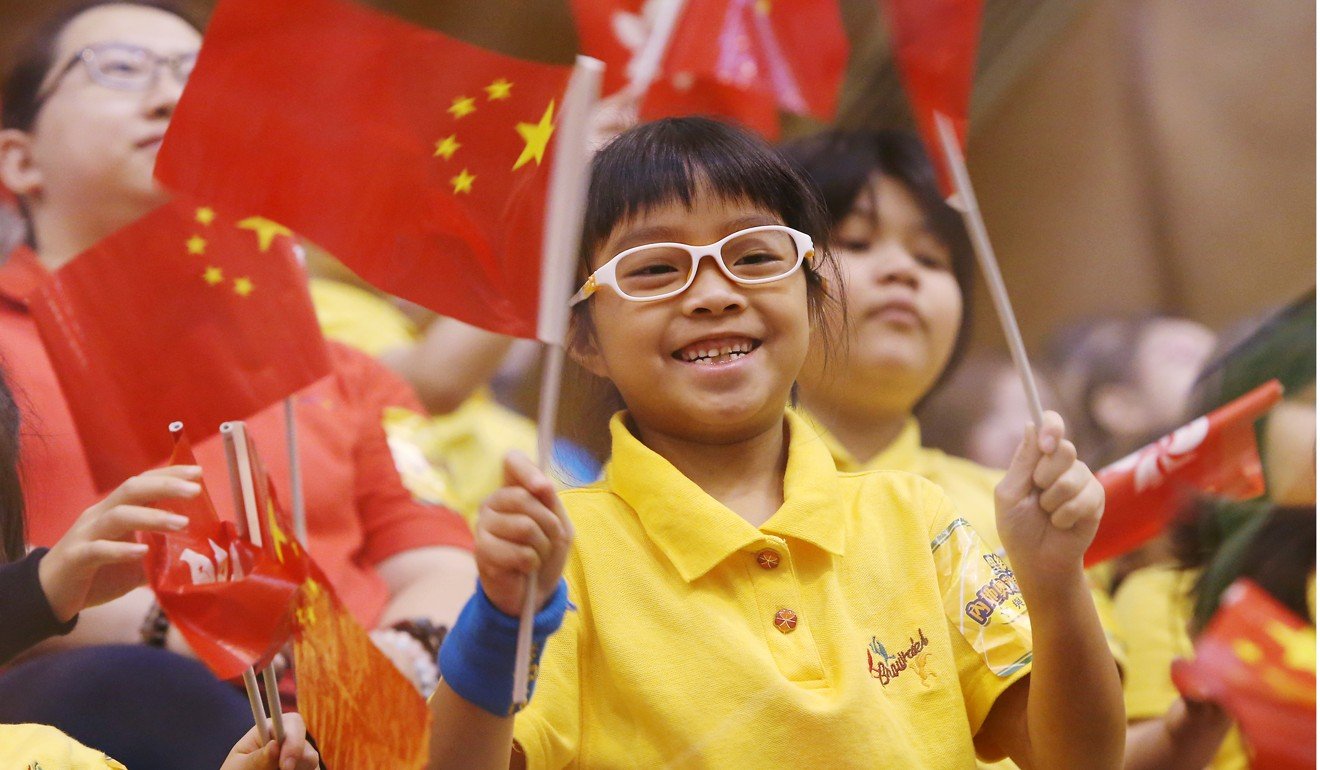 A top-down approach that disrupts traditions, heritage and our way of life will never win the hearts of Hong Kong people. It requires a much softer approach, creating an environment that gives young people hope for the future living in the city.
Vivienne Chow is a journalist and critic based in Hong Kong. She is the founder of the non-profit educational initiative Cultural Journalism Campus
This article appeared in the South China Morning Post print edition as: Changing our traditions won't make us love Beijing